See how to make Starbucks tea drink recipes at home for popular Starbucks drinks like chai and matcha lattes.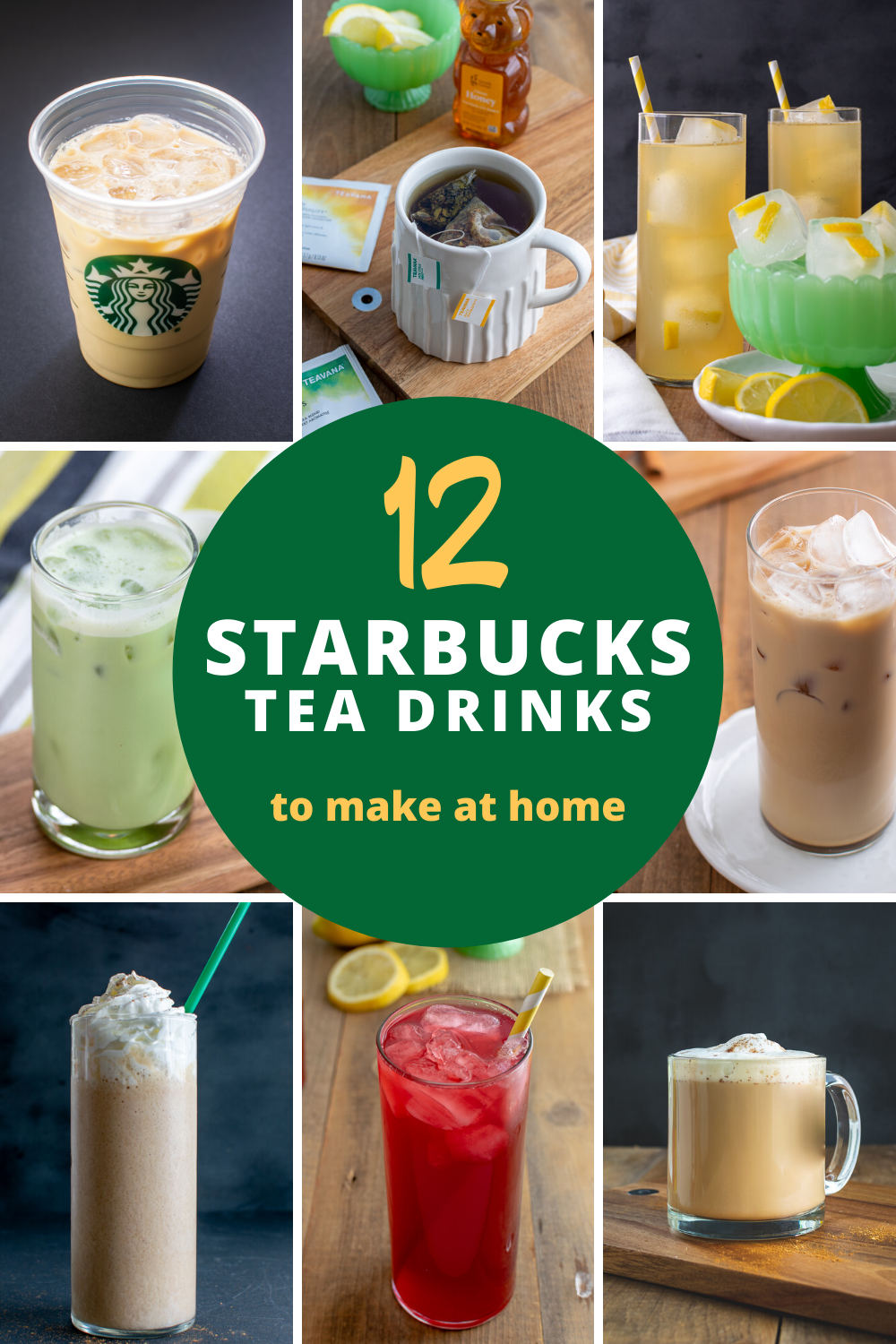 Starbucks Tea Recipes to Make at Home
Can't get to Starbucks for your favorite tea drink, hot or iced?
Whether you don't have a nearby Starbucks, are stuck at home, or just want to save money, you can still satisfy your craving for Starbucks tea.
This post shows you how to make a dozen of Starbucks popular tea drinks in your very own kitchen. For example, see how easy it is to make an Iced Chai Latte or Sick Tea.
If you're not familiar with Starbucks iced tea and hot tea offerings, be sure and visit these menu guides to see their selection.
10. Matcha Green Tea Frappuccino
This Matcha Green Tea Creme Frappuccino is absolutely delicious if I do say so myself!
And it's surprisingly easy to make this decadent blended beverage. You'll need a blender, of course, and be sure to use xanthan gum.
Honestly, the xanthan gum is the only way to make this copycat taste and feel like the real thing.
Here's how to make a Matcha Green Tea Frappuccino.