Trying to find out where you can get your favorite tea brands like Harney and Sons? This guide shows the tea brands and kinds of tea available at Target.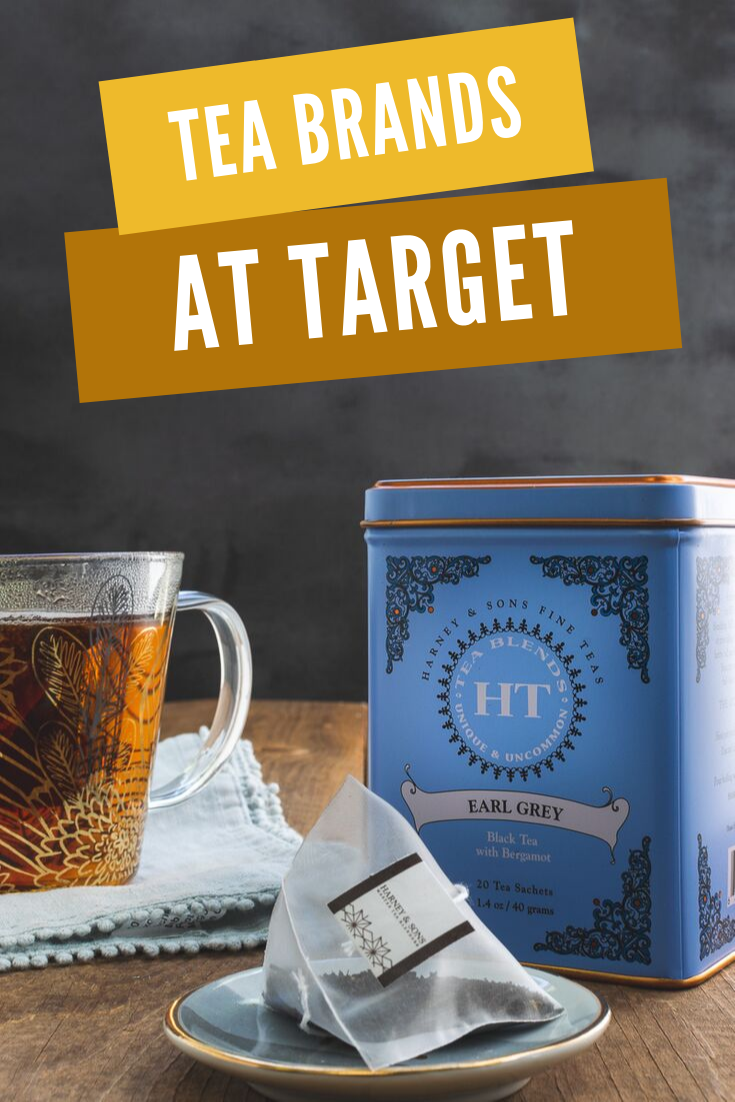 Tea Brands at Target
It's an indisputable fact that tea is the number one drink in the world. In the United States, however, there's really no comparison between tea and coffee. All you have to do is look down the coffee/tea aisle of any major grocery store to see that coffee dominates. And specialty tea shops are an absolute rarity, especially if you don't live near a major city. Since you may be wondering where you can buy tea, I decided to see what tea brands the big box retailer Target sells. Here's what I found.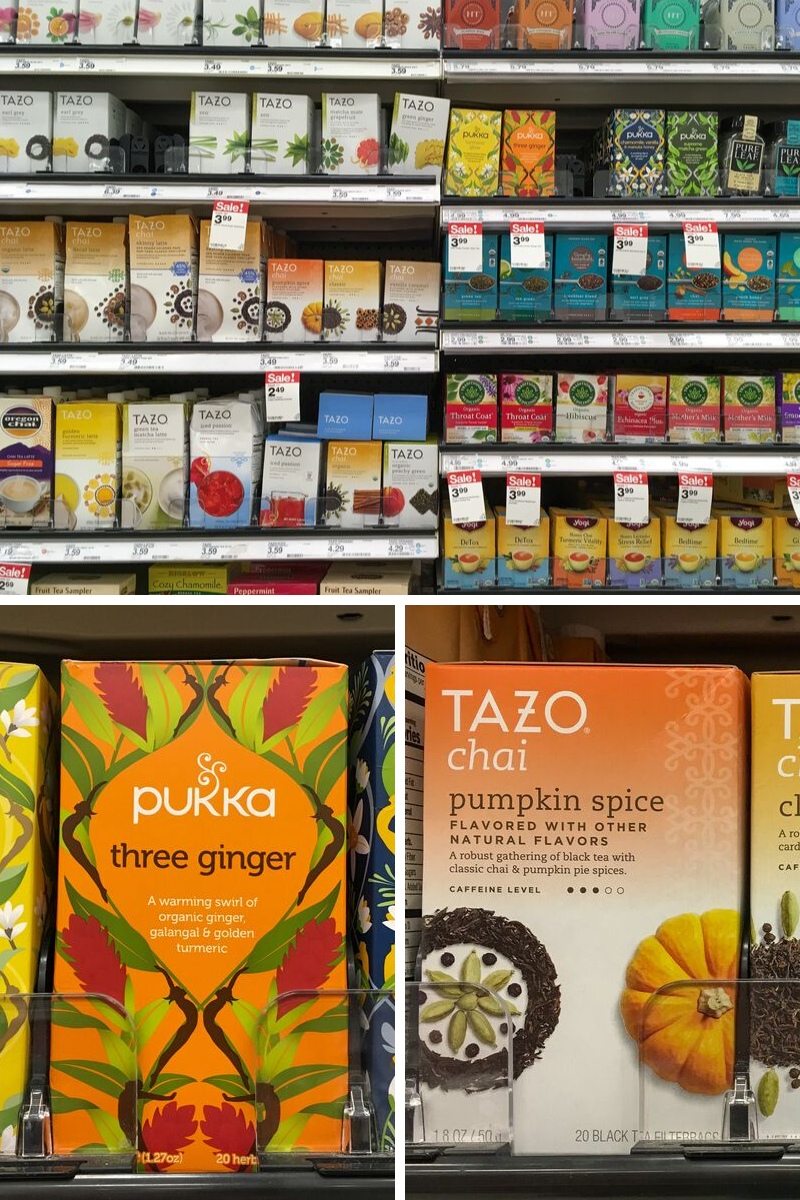 Target vs Super Target
First, let me start by saying that not all Target stores are the same. Like a lot of big box retailers, Target has different size stores. While all of their stores sell some grocery items, the bigger Targets, known as Super Target, contain a full-service grocery store.
An easy way to tell the difference between the two is that Super Targets have a full-service deli and in-house bakery. Additionally, they often sell more brands and flavors than a regular Target. Just so you know, this article is based on the tea brands I found at a regular Target store.
Loose leaf tea at Target
I live near Target; it's a mere five minute drive. So, it's an understatement to say I go there often. In fact, Target is where I get most of my groceries, including tea.
However, my Target doesn't sell any brands of loose leaf tea. For a tea lover, this is a little disappointing. Sometimes I love to use my little glass infuser tea kettle, watch the leaves unfold, and enjoy the rich flavor the loose tea provides.
At one point my Target stocked three or four blends of Tiesta loose tea, but not anymore. I wonder what happened since it appeared to sell and be re-stocked. Keep in mind, Super Target may have loose tea.
On the plus side, what Target lacks in loose leaf tea, they make up for with a pretty good selection of tea bags and tea sachets or pyramid bags.
Tea sachets at Target
As a young adult the only tea I ever drank was Lipton, mostly because it was the only brand available. Don't get me wrong, I think Lipton makes a decent cup of black tea and iced tea. In fact, I have a box in my pantry. And there's nothing like the wonderful ceylon and bergamot aroma that fills the air when you first unwrap the cellophane from their iconic yellow box.
That being said, years later, around the time Starbucks starting appearing everywhere, restaurants seemed to expand their tea offerings. And that's when I first had a cup of Harney & Sons earl grey tea. Wow. The flavor blew me away!
So it thrills me that Target sells several blends of Harney & Sons tea sachets in their classic tins. To this day, earl grey is still my favorite. I think sachets are a great option since the pyramid shape gives the leaves room to expand and move about to extract all the delicious tea flavor.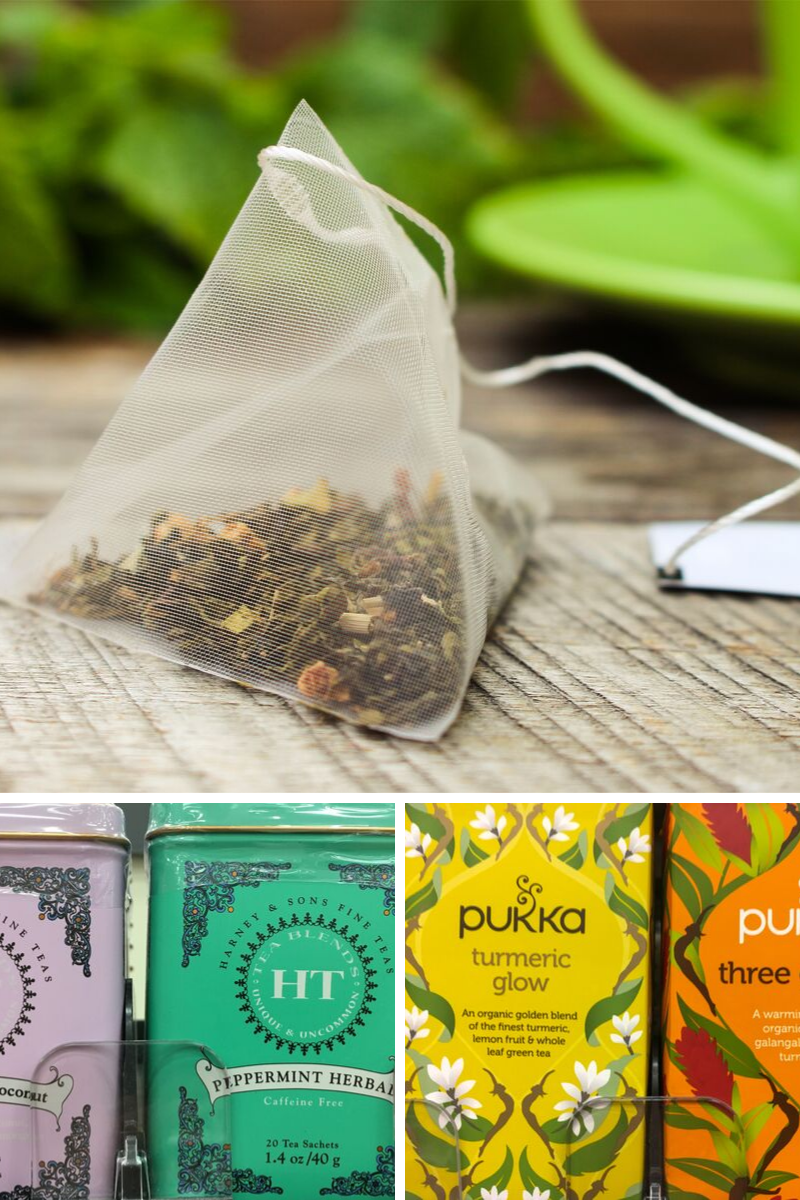 In addition to Harney & Sons, Target sells a few other brands of tea sachets and pyramid bags.
Harney & Sons Tea Company
PG Tips
Pink Stork
Pukka
Pure Leaf
I have to admit, until I was looking closely at all the tea sold at Target, I never heard of or noticed PG Tips. It was easy to miss, since there's only one sku of this brand. I love a good cup of black tea every morning, so the PG Tips story on the box explaining how they only use the top two tea leaves and bud of the tea leaf plant caught my attention. I may have to give it a try.
Brands of tea bags or filter bags
Most of the tea sold at Target comes in tea bags. While tea bags, also called filter bags, may not be a tea connoisseur's first choice, or even second choice, they're readily available in most stores.
Typically, tea sold in tea bags contains small particles of tea. Known as fannings, this dust-like tea is not very high grade. Therefore, in order to make a more robust cup of tea using tea bags, consider using two tea bags instead of one. Just remember, for more flavor it's better to use more tea versus steeping longer. In fact, over-steeping brings out tannins and adds bitterness.
Another thing to keep in mind when buying tea bags is the packaging. Most tea bags are individually wrapped in the box, but some are wrapped in paper (like Tazo) while others are wrapped in foil pouches (like Bigelow). Theoretically, the foil pouches keep the tea fresher.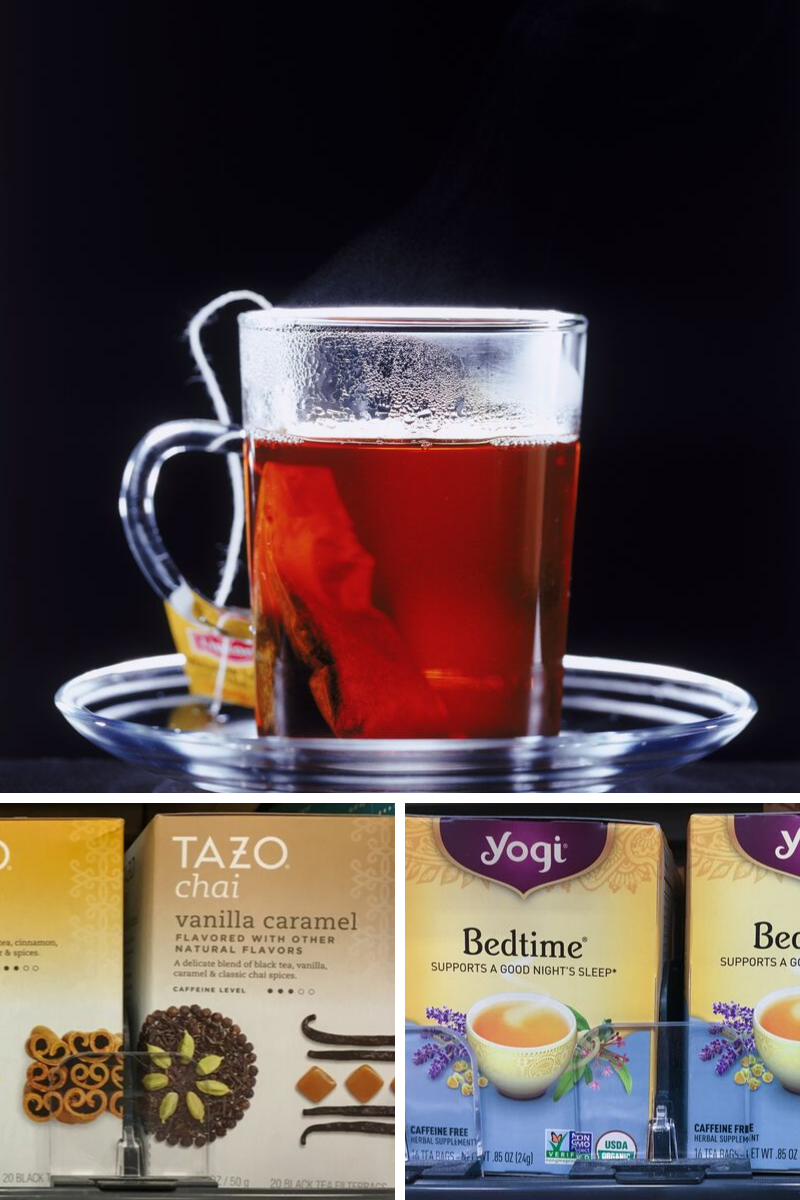 Here's a list of the brands of tea bags sold at Target near me (not a Super Target):
Bigelow
Celestial
Lipton
Market Pantry
Simply Balanced
Tazo
Traditional Medicinals
Twinings
Yogi
Does Target have organic tea?
Several brands of tea sold at Target also have organic blends available. Be sure and look at the box carefully, though. Even though multiple flavors and blends of a brand, like Tazo for example, are available, not all of them are certified organic. But if it is organic, the word "organic" is almost always printed on the front of the box. Also, be sure and look for the green "USDA certified organic" symbol.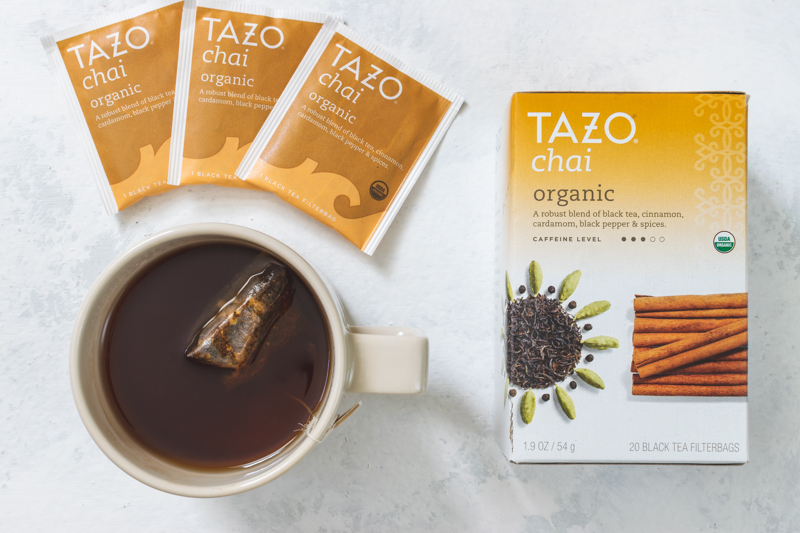 This is a list of brands that have organic tea options at Target:
Lipton (some organic)
Pukka (majority organic)
Simply Balanced (majority organic)
Tazo (some organic)
Traditional Medicinals (majority organic)
Yogi (majority organic)
Other tea sold at Target
If you love the taste of tea, but you don't want to brew your own cup, Target has something for you too. For example, most Target stores have a Starbucks inside with baristas ready to make your favorite drink. While Starbucks is known for its coffee, it also has a good selection of Teavana hot tea and lattes. Starbucks also makes the most delicious iced and shaken teas. Passion tea lemonade is one of my favorites, as well as peach infused passion iced tea.
But I digress. Let's get back to the grocery aisles. In addition to tea bags and tea sachets, Target also sells a few other types of tea products.
Tea concentrate
Ready-to-drink bottled tea
Instant tea mix
Tea Concentrate
Tea concentrate is a liquid blend of tea, sugar and other flavors and spices. Tazo's chai concentrate is probably the one most people are familiar with.
Concentrates do not require any brewing, just mix it in a cup with additional water or milk to create your own craft beverage. For example, you can see here how to make an iced chai latte using Tazo's chai concentrate.
Ready-to-drink Bottled Tea
If you like a jug of cold tea in your fridge, but don't want to brew it yourself, you're in luck. Target sells a few different brands of ready-made tea. Some are refrigerated and some can be found in the aisle with other drinks like soda or juice.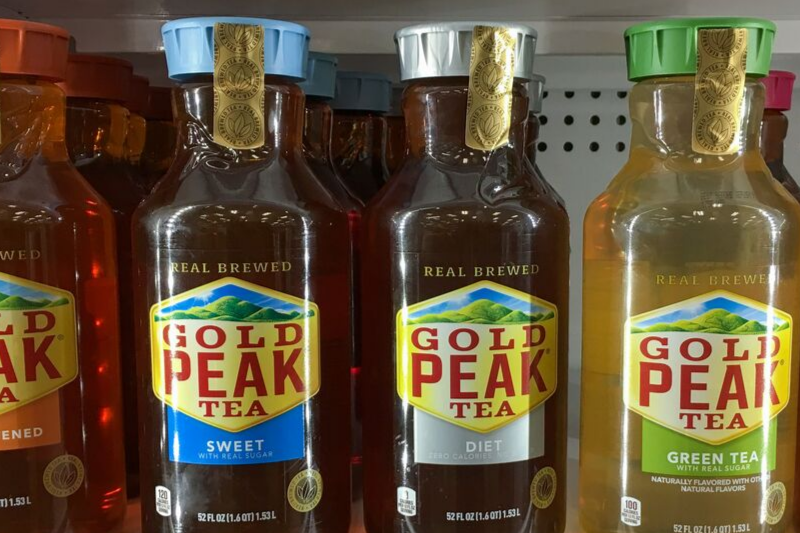 Here are the brands of already-brewed tea that Target carries:
Archer Farms
Arizona
Gold Peak
Milo's Famous Tea
Pure Leaf
Instant Tea Mix
Instant tea mix is usually combined with water to make iced tea. The most common brand of this instant tea powder mix that you'll see around is made by Lipton. I've also seen several food recipes that use dry tea mix as an ingredient.
Since specialty tea shops aren't plentiful in the U.S. it's nice to know the big retailers have expanded their tea offerings. Hopefully, by seeing the tea brands available at Target, more Americans will begin to make tea their beverage of choice.