Want to start a hobby blog on a budget? This step-by-step guide shows you how to start a diy blog with tips for free or inexpensive tools to get started.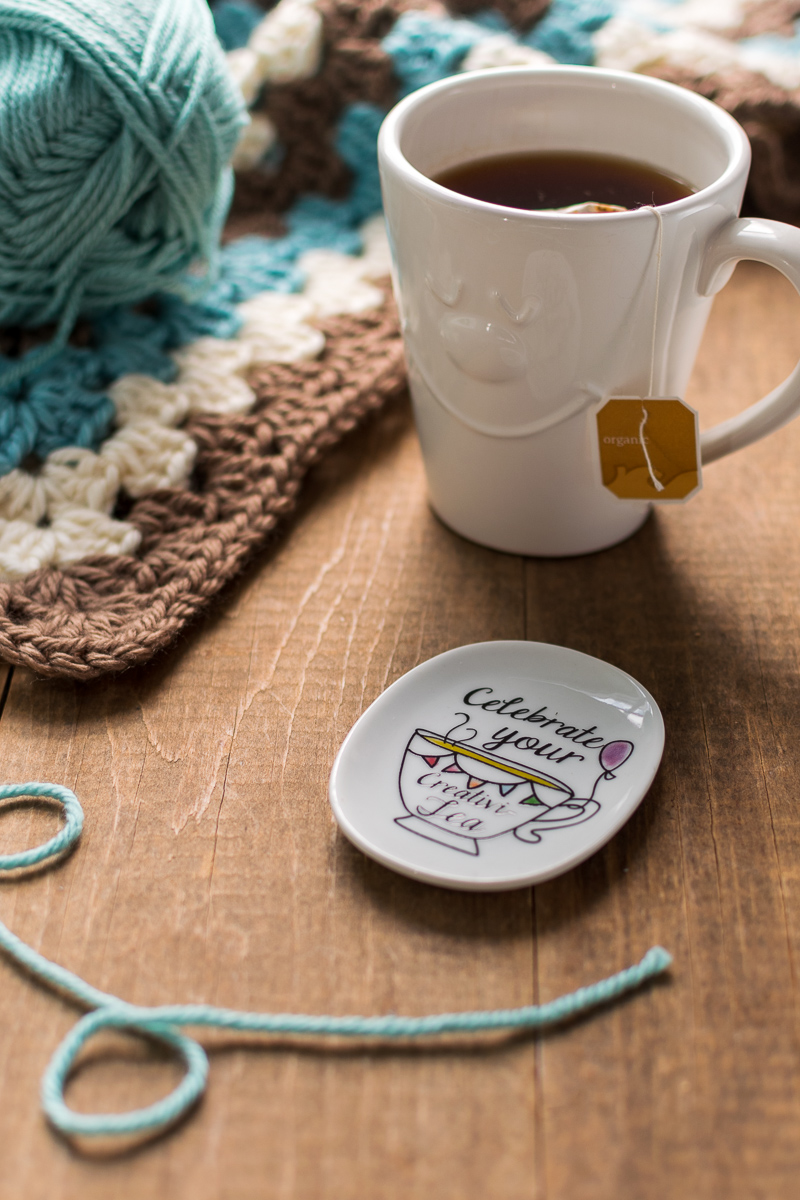 Hobby Blog on a Budget
If you have a hobby that you're passionate about, perhaps you've considered starting a blog. Not only is a blog a fun way to share your craft or knowledge, but it's a great way to teach others all about it. So if it's ever crossed your mind that you want to start a blog to share a hobby or personal interest, go for it. It's definitely worth doing and it doesn't have to cost a lot. As a matter of fact, you can start a blog on a shoestring budget. In this post, I'll show you how.
Don't worry, this will be a simple guide showing you the specific steps to take and the general cost of each. And I should know; I've started three new blogs in the last year and have another that's been in existence for over eight years.
On the flip side, as a consumer of blogs, I think they're a fantastic way to learn new things. For example, in the last year I learned to crochet by reading a few blogs and watching their videos like HappyBerry Crochet. Before, I could barely get the yarn on a crochet hook. Additionally, everything I know about photography I've learned from bloggers and their YouTube channels, as well.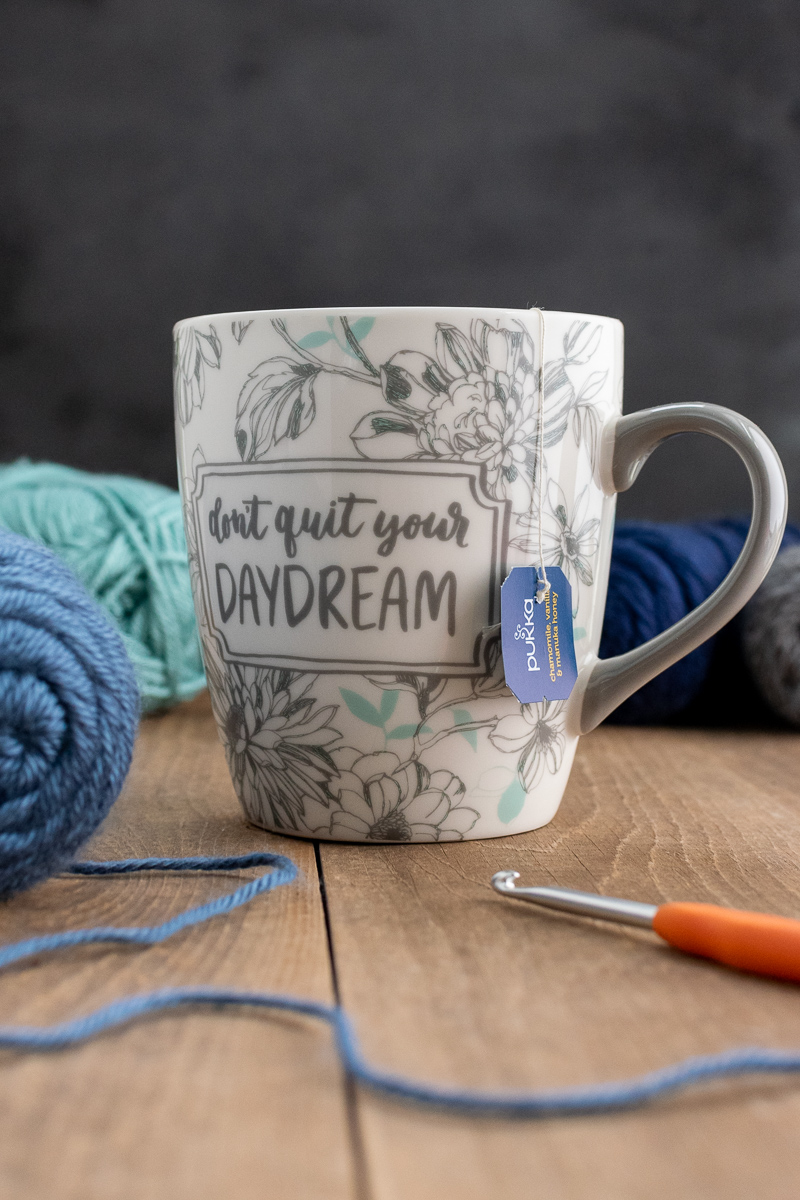 Getting helpful tips, technical advice, demonstrations and recipes from bloggers feels like asking a friend. In my opinion, blogs are so much more authentic and personal compared to corporate websites.
Start a blog to showcase your hobby, skill or expertise
So if you have a hobby, creative skill, technical know-how, authentic advice, knowledge on a topic, or other talent or area of expertise, you're sure to find blogging rewarding. And you may even make some money while you're at it. Let's get started.
Ready to start a blog? Get a domain name.
Now that you made the decision to start a blog, the first thing you need to do is name it. That means you need to secure a domain name. In the case of this blog, my domain name is www.sweetsteep.com.
Securing a domain name is the easy part; deciding on a name might be a bit trickier. Keep in mind, a good domain name should have some or all of these features:
catchy
memorable
easy to spell
about two to three words long
communicate the blog's topic
You also want to make sure that it's available on social media channels. However, don't get hung up on the domain name containing seo keywords because you've read somewhere else that doing so helps with search engine optimization. My highest traffic blog does not contain a single keyword in its domain. Although, I do ensure that each post's title is optimized for search engines.
The reality is, a lot of two-word domain addresses are taken. But if you follow my four-step process and brainstorm you may come up with something that's even better than if obvious domains were available. Here's how I do it.
Step 1: Make a list of all words and lingo associated with the blog's main topic
First, make a list of all the words associated with the blog's main topic. For example, this blog is about tea. So my list includes these words: tea, kettle, high tea, tea time, tea cup, tea bag, sachet, drink, afternoon, loose, steep, sip, leaves, and so on.
Step 2: Make a list of words that describe the blog's main topic
Second, make another list and jot down descriptive words related to the blog's topic. This list will probably contain more general words. To get you started, think of words that describe how the main topic makes you feel. Or if it's a personal blog, it could be words describing yourself.
When I was prepping to start a blog about tea, I came up with words like happy, warm, calming, tranquil, relax, sweet, tasty, yum, bliss, and so on. For my personal photography blog, photographyfifty.com, I included the word fifty since that's the age I was when I first took up photography.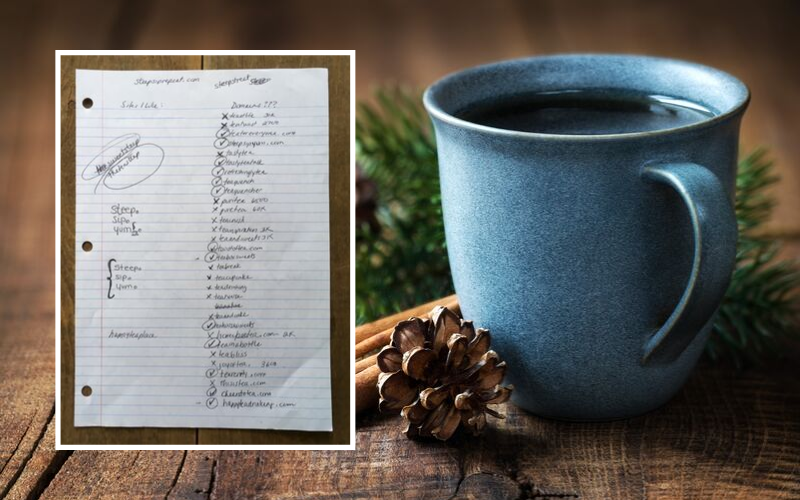 Step 3: Combine one word from each list
Now that you're done brainstorming, combine one word from each list to come up with a few domain name possibilities.
If you get stuck, enlist the help of a friend. For instance, when I got my daughter's help with this blog, I rattled off many potential names including steepstreet (which I now hate) and she said, "what about 'thesweetsteep'? We shortened it to sweetsteep, checked it's availability, and the rest is history! I love it; it's short, catchy, and communicates that the topic is related to tea.
Step 4: Check to see if your domain name possibilities are available
Do you have a few domain names in mind? Go ahead and check their availability using the tool below. (It won't take you away from this page.) But do me a favor, if a domain name/address is available, don't secure it just yet. I'll show you how to get it at the same time you get web hosting. This will save you money and make your life easier in the long run.
However, if the domain you love is available and you're not going to start a blog right away, go ahead and buy it. You'd be surprised how quickly domain addresses disappear, even if they're quirky! I would just recommend registering it from the same place where you will eventually sign up for web hosting.
How much does a domain cost?
Like I said before, I prefer to purchase my domain addresses through my web host. In my case, I use Bluehost for all my blogs and have for eight years without any problems whatsoever. To be up front, if you also choose to sign up with Bluehost through one of my links, I'll make a small affiliate income. Please know, though, that I highly recommend them since I regularly use and trust their service, regardless of whether I earn a small fee or not. Here are the specifics on how much a domain costs from Bluehost:
Bluehost offers free domains for the first year.
.com domains are $11.99 per year after the first free year.
Domain privacy is around $10 per year (which I also recommend).
Get a web host for your blog
Now that you've found the perfect available domain address, you need to sign up for web hosting AND purchase the domain name. As I already mentioned, it's so much easier to do both at the same time from the same place.
What is a web host
If you're brand new to blogging or website building, you may not be sure what a web host actually is. Described simply by website.com,
A web host provider is a business that provides the technologies and services needed for [a] website or webpage to be viewed in the Internet. Websites are hosted, or stored, on special computers called servers.

website.com beginner guide
In other words, all of your blog's or website's files (images, posts, pages, code) are stored on one of the web host's servers, which allows your blog to be viewed by anyone using the Internet.
How much does web hosting cost?
Bluehost is my recommended web host, especially if you're starting a blog on a shoestring budget. Their fees are some of the lowest around, yet I feel from all my experience with them, that their service is top-notch. They even offer free SSL certificates. All that means is your website begins with https (not http) and is secure. This is something every website absolutely needs!
Bluehost has hosting plans that begin as low as $3.95 per month for a single domain
If you ever think you'll need another domain, Bluehost also has plans beginning at $4.95 for unlimited domains.
Bluehost's Choice Plus plan includes domain privacy, unlimited domains, website back-up for around $5.45 per month. This is what I do. Currently I have 5 domain addresses and 1 web hosting plan.
Get started.
Now that you've found a really good domain name and know what web host you want to use, it's time to get the name and sign up for hosting! When you sign up for your web host and domain name at the same time you'll be well on your way to your hobby blog's first blog post.
Pick a WordPress theme for your blog
After your web hosting and domain are registered, go to your new WordPress dashboard. It's at yourdomainhere.com/wp-admin. This is where you'll make your blog pages and posts and upload pictures.
However, you first need to get a WordPress theme. And guess what? There are tons of free themes that are modern, responsive (so your blog looks good on phones, too), and easy to use. Down the road, if you want to change themes or design a custom one, you can do that.
When you start a blog, you'll need to add images. I use these free graphics tools.
Of course you'll want to make your blog look nice and there are lots of free tools available that are really good. The free tools usually lack a few features compared to their professional counter parts, but it's usually for features that you don't need.
Every good blog needs lots of pictures. Additionally, you may want to post images on Pinterest, Instagram and Facebook. Here are two free image tools I use and highly recommend to bloggers:
Canva Graphics
Canva is a free graphics program that makes amazing graphics! It's so simple to use. In fact, I would go so far as to say, there's almost no learning curve. Personally, I used Canva for seven years at my prior job as a webmaster for a high school to make tons of website graphics. Additionally, I use it for all my blog graphics, and Instagram and Pinterest posts. For example, the top image on my Tea Brands at Target post was made using Canva. Making blog and social media graphics with Canva is a snap!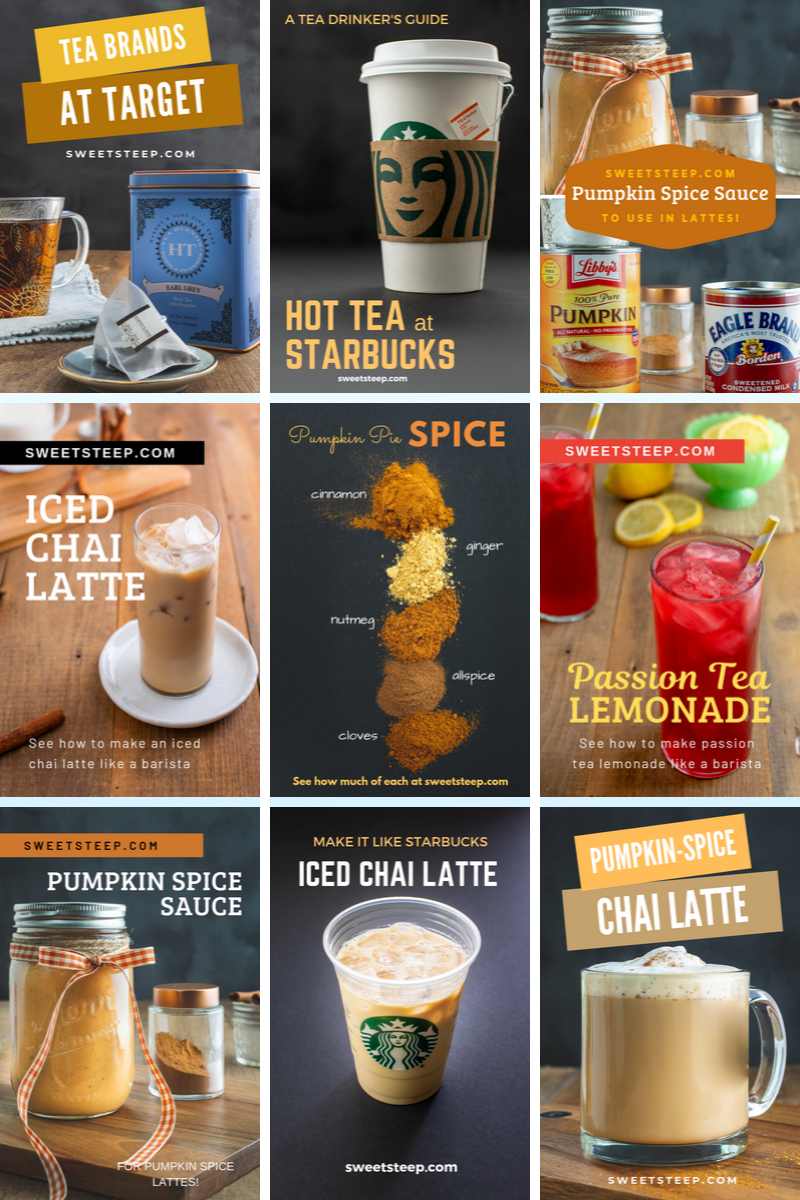 Free version of Canva
The free version of Canva has everything you need to make beautiful graphics. There's lots of templates, fonts, icons, and free images and photographs. What's more, the free version allows you to upload your own photos, which makes it ideal for bloggers.
Canva Pro
Canva Pro has a some really nice additional features. Personally, I love that some of the upgrades are real time savers. For instance, you can set up a brand kit. The brand kit allows you to save your brand's colors, fonts, and logos so customizing graphics is as easy as 1-2-3.
Furthermore, the pro upgrade gives you access to even more free photos and elements and enables you to easily collaborate with a team. One of the funnest new features is the animator. I can't wait to try this out on a few social media graphics.
If you're interested in trying out this powerful and easy-to-use graphics program, Canva has a 30 day free trial. If you sign up for Canva Pro using any of my links, please know that I earn a small commission, but you pay the same low price.
As of this writing, Canva Pro costs $9.95 per month per team member with a yearly subscription or $12.95 per month if you subscribe on a month-by-month basis.
Lightroom CC for Photography
Free version
Not only is Adobe Lightroom an invaluable tool for photographers, but it's an almost necessary tool for bloggers. A picture is certainly worth a thousand words, so a little post-processing of photos can transform your pictures from ordinary to blog-worthy.
Lightroom CC is easy enough for beginners and really, almost all the tools you need for editing or post-processing your pictures are available in the free version. Clicking "auto," straightening, cropping and resizing might be all you need to do to up your blog photography game.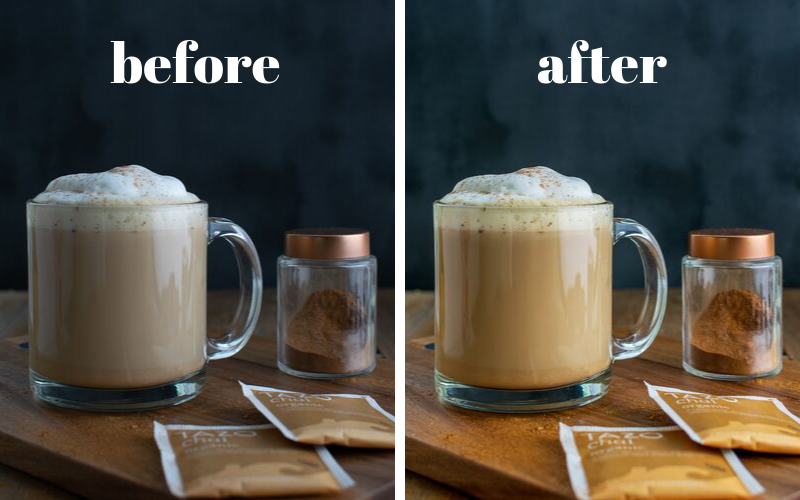 Paid version
The main difference between the free version of Lightroom CC (formerly Lightroom Mobile) and the paid version is syncing. Syncing is invaluable for photographers and bloggers since your photos and edits are stored on the cloud. What this means is that you can access your photos on any device anywhere just by logging into Lightroom. And they give you a hefty 1T of storage.
What's really nice is you can take a photo on your phone and save it to Lightroom. If you prefer to edit the photo on your desktop, it's automatically there.
As of this writing the paid version is $119.88 for an annual pre-paid plan. That's $9.99 per month. Here's a link to Adobe's (the maker of Lightroom, Photoshop, etc) pricing page.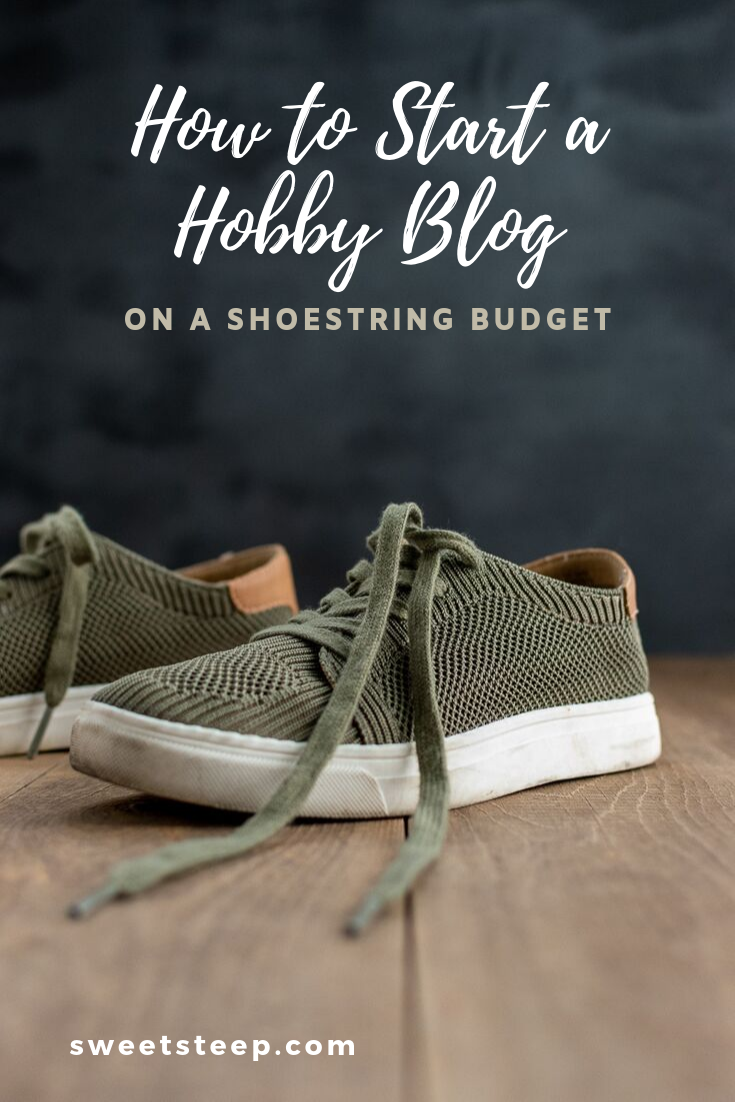 Proof you can start a blog on a shoestring budget
In summary, here's a chart of everything you need to start your very own hobby blog. At a minimum you need a domain, web hosting, WordPress theme and graphics program. Luckily, it's possible to start your blog on a shoestring budget.
Note: Domain and web hosting fees are based on 2019 pricing from Bluehost.
| | | |
| --- | --- | --- |
| Domain | Free the first year | $11.95 per year after 1st year |
| Web Hosting | Basic plan as low as $3.95 per month | Pro plan as low as $5.45 month |
| WordPress Theme | Select from hundreds of free themes | Easily switch to paid theme later |
| Canva | Free version available | Pro version is $12.95 per month per team member or $9.95 per month paid annually |
| Lightroom | Free version available | Pro version is $9.99 per month |