Make your own Pumpkin Spice Crème at home with this easy Starbucks copycat recipe. This creamy steamed milk beverage tastes of pumpkin, cinnamon, nutmeg and lots of cream.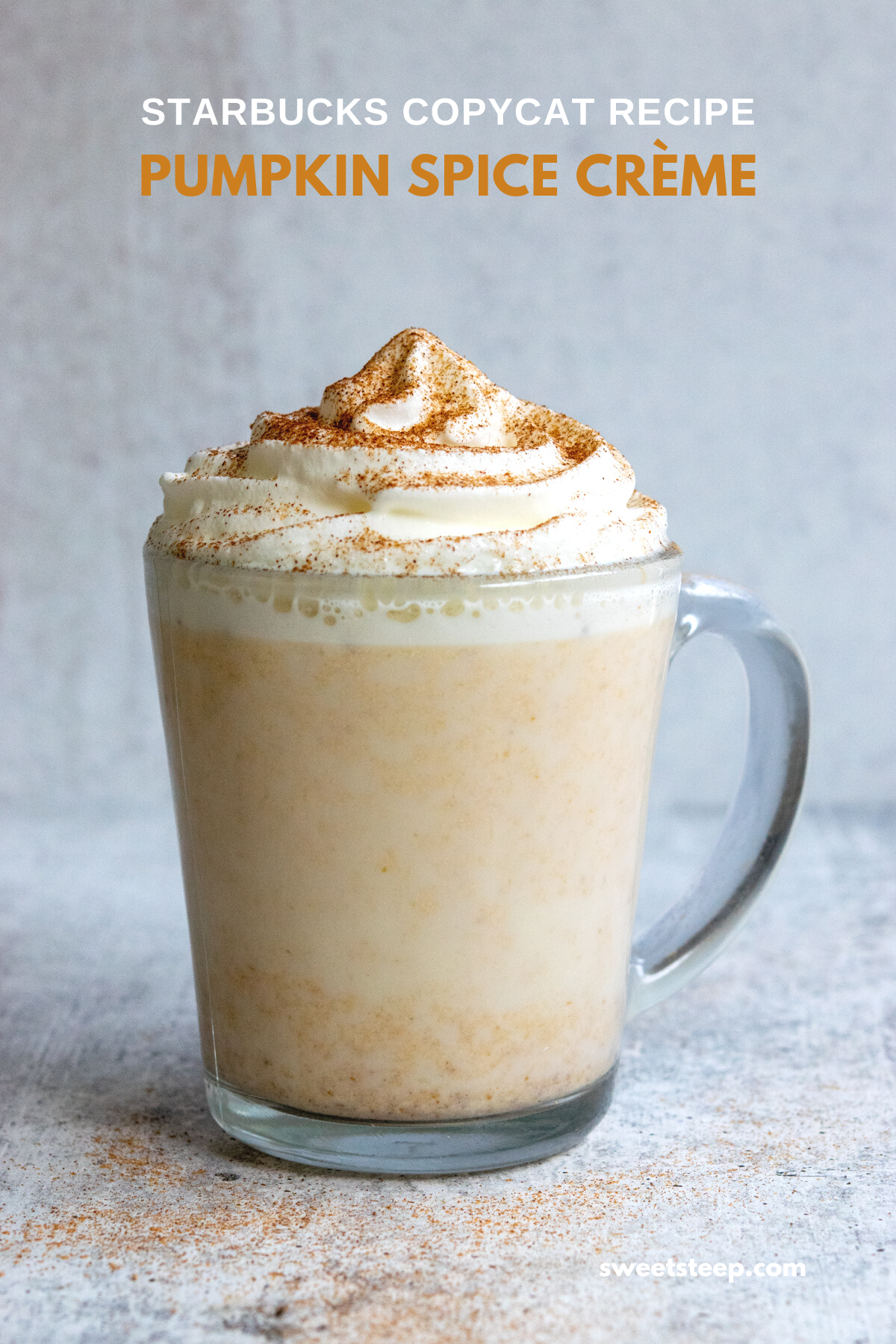 Pumpkin Spice Crème Steamer
This Starbucks Pumpkin Spice Crème copycat recipe is incredibly easy to make at home and is a great way to enjoy a fall-inspired, hot beverage without caffeine.
The Pumpkin Spice Crème is one of two non-coffee pumpkin drinks at Starbucks on the menu. (The other is the Pumpkin Spice Crème Frappuccino.)
This drink is part of their line-up of steamer beverages, also called milk steamers and syrup crèmes.
In a nutshell, a Pumpkin Spice Crème is a combination of pumpkin spice sauce and steamed milk. It's topped with whipped cream and pumpkin pie spices.
And since it doesn't contain any espresso like a Pumpkin Spice Latte, it's simple to make a homemade version with my delicious copycat recipe.
RELATED RECIPE: Starbucks Cinnamon Dolce Crème Steamer Copycat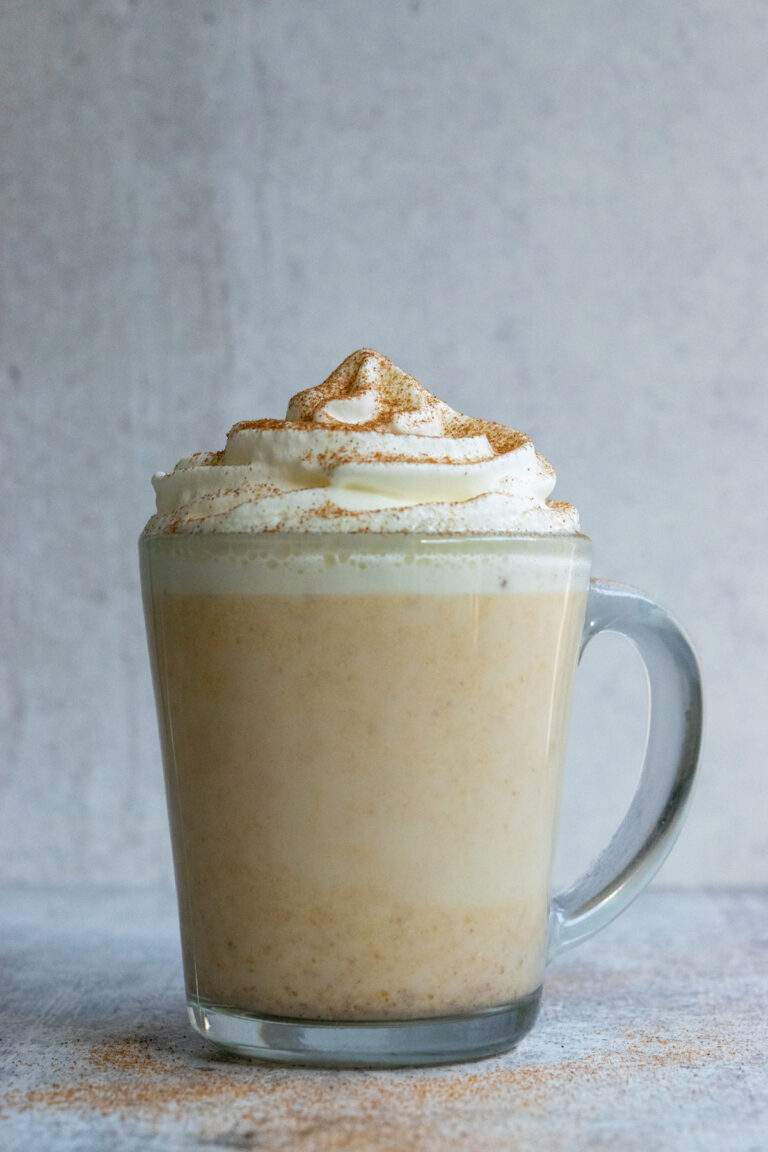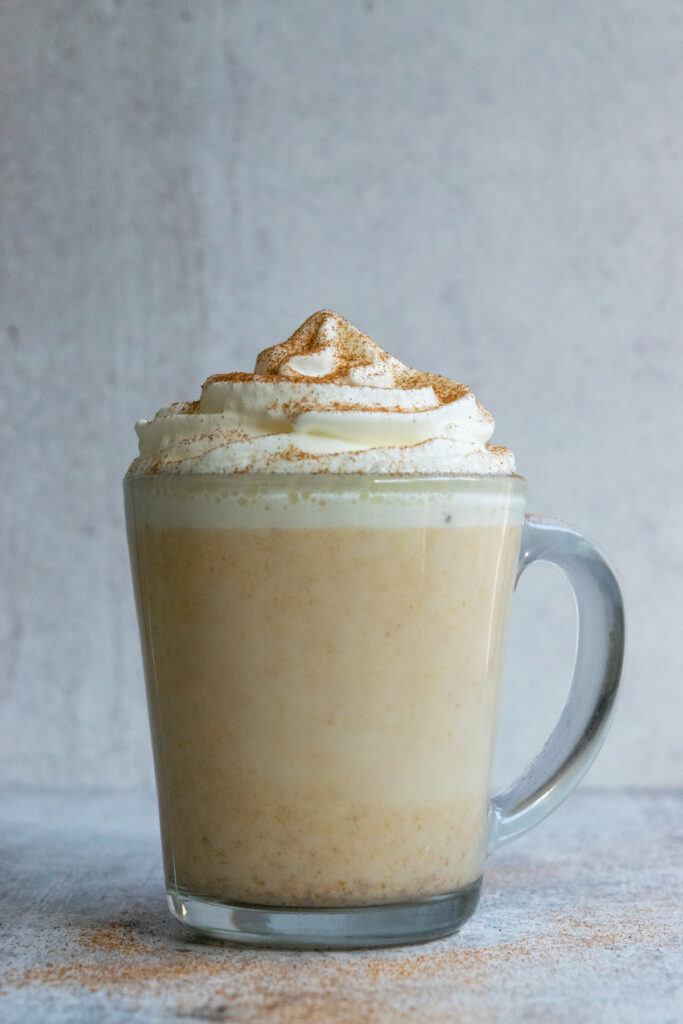 Recipe Overview
This recipe makes the equivalent of a 16-ounce, grande Starbucks Pumpkin Spice Crème steamer.
Since this drink does not contain coffee, tea or caffeine, it's a good option for kids. Just make sure the milk isn't steamed too hot.
Making a pumpkin steamer is similar to making milk-based hot chocolate, except pumpkin spice sauce is substituted in for the chocolate.
For the best homemade pumpkin steamer, steam the milk with a steam wand on an espresso machine or use an electric milk frother.
Ingredients
The two main ingredients in this drink are pumpkin spice sauce and steamed milk.
To make a pumpkin crème at home, use a pumpkin spice sauce that contains sweetened condensed milk.
Then all you have to do is combine the sauce and steamed milk.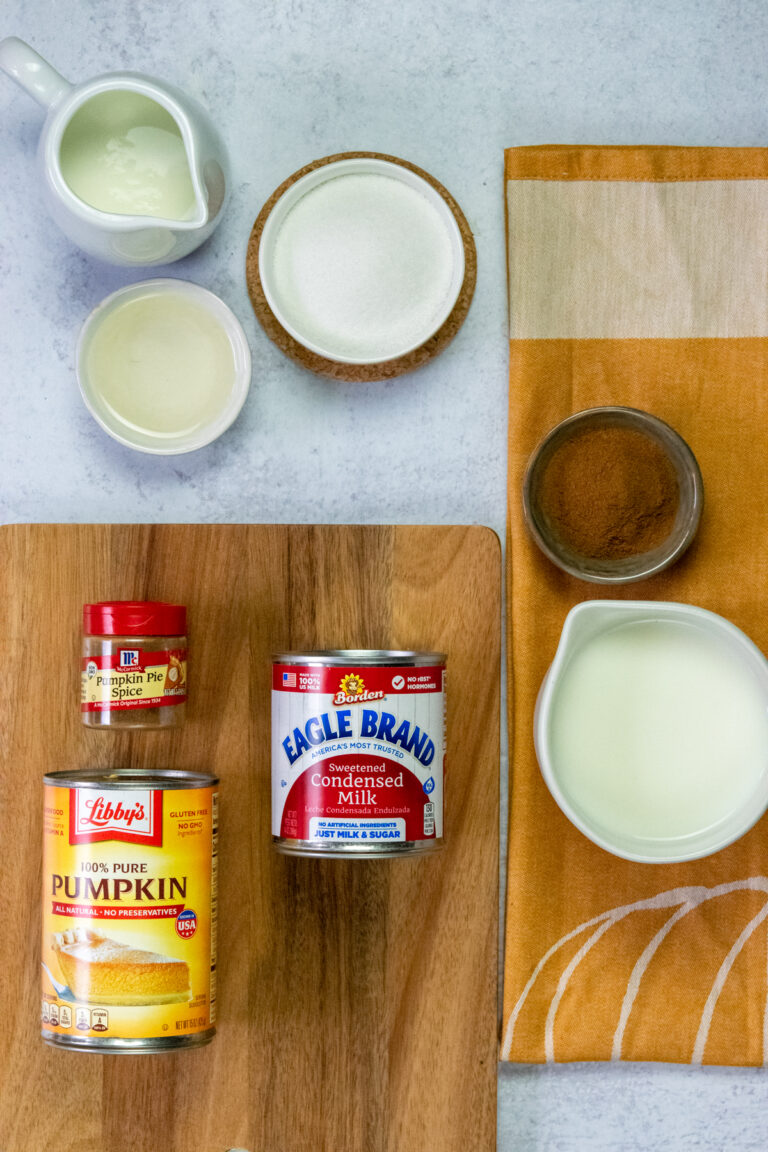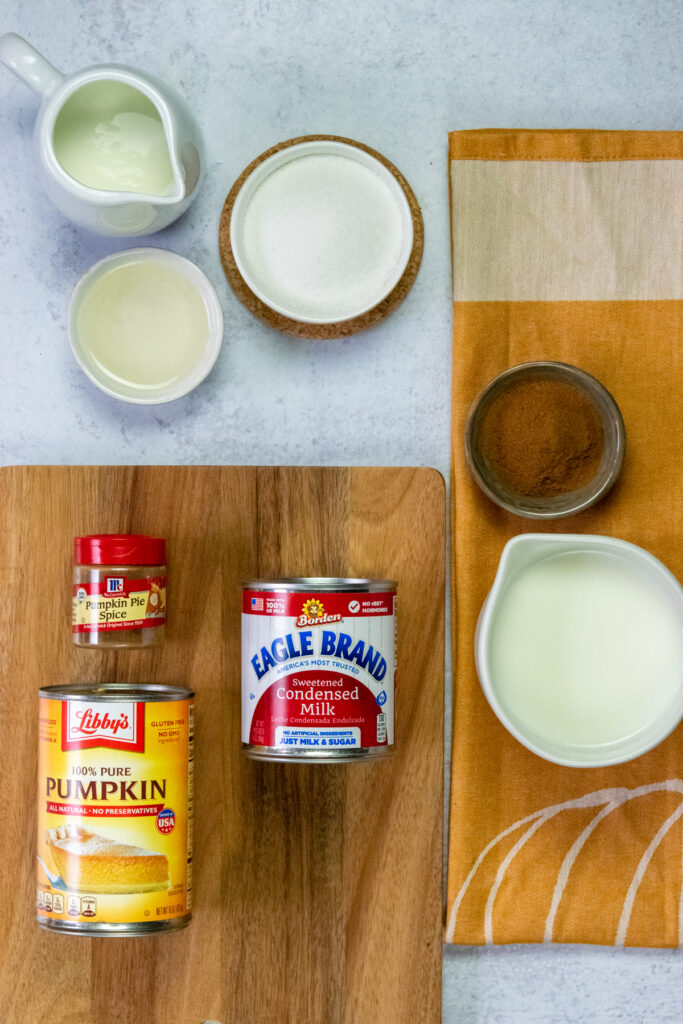 Pumpkin Spice Sauce: The key to making a delicious pumpkin steamer like Starbucks is to use a milk-based pumpkin spice sauce and not sugar-based pumpkin-flavored syrup.
Torani Pumpkin Pie Puremade Sauce is milk-based, but I strongly recommend making my recipe for homemade pumpkin spice sauce instead.
I developed it with the help of a Starbucks barista so it's as close to the real thing as possible.
Trust me, it's incredibly easy to whip up a batch.
All you have to do is make a quick simple syrup (sugar and water) on the stove and add in pumpkin puree, sweetened condensed milk and spices.
Then let it simmer for a few minutes.
You can also use the sauce for pumpkin spice lattes and frappuccinos. I love making a pumpkin spice chai tea latte with it.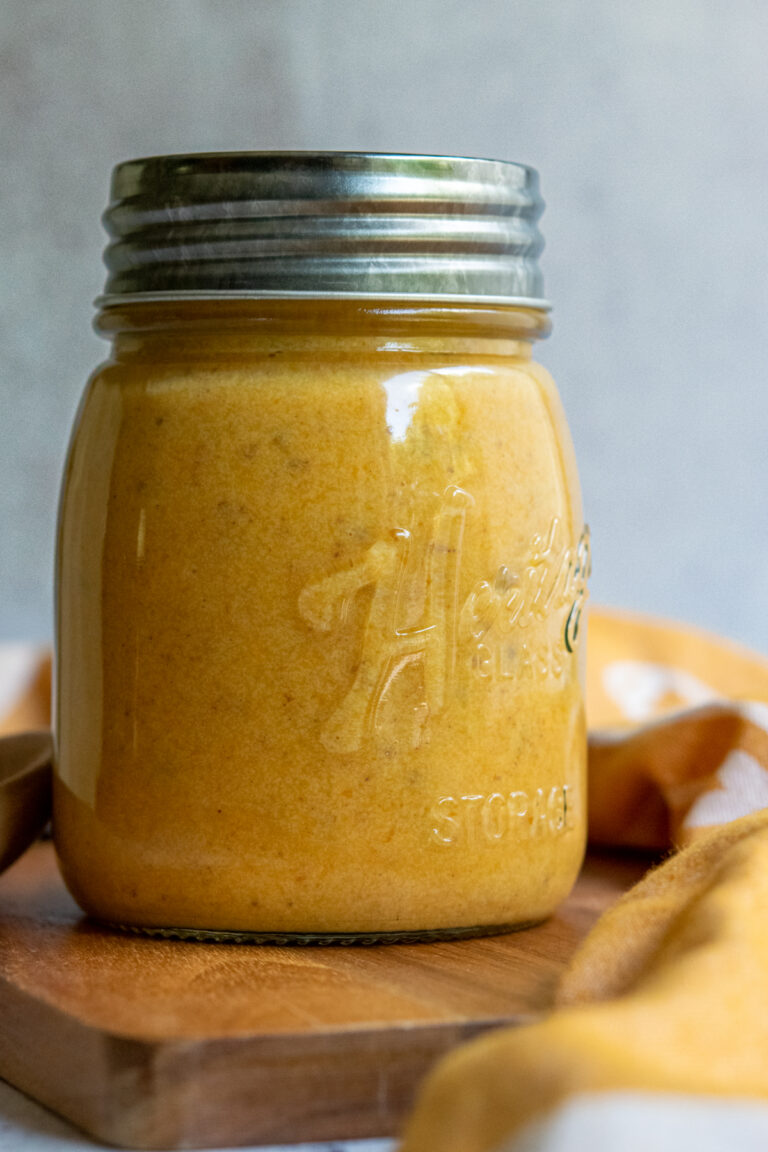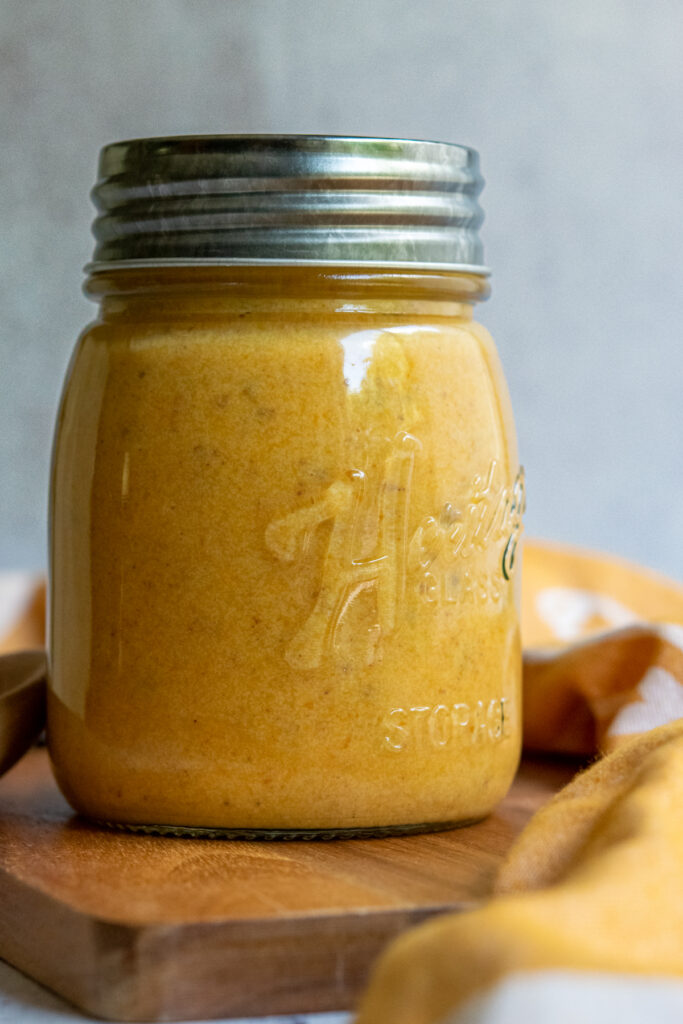 Milk: The standard milk Starbucks uses for the pumpkin spice steamer is reduced-fat, 2% milk.
You can substitute in another type of milk, but make note, not all milks steam equally. This means the drink may not be as creamy.
Whipped Cream: When it comes to topping your steamer with whipped cream, you have two options—store-bought or homemade.
I highly recommend making it yourself. It's super easy to do and tastes way better than whipped cream from a can.
The Starbucks whipped cream recipe is simply heavy cream and vanilla syrup.
You can whip it up with a blender or whisk.
Or you can make it exactly like Starbucks with a whipped cream dispenser and chargers.
Pumpkin Pie Spices: Starbucks pumpkin spice topping is a mix of cinnamon, ginger, nutmeg and clove.
You can use a pre-mixed jar of pumpkin pie spice or make your own pumpkin pie spice mixture.
Instructions
Before you assemble the drink, make the pumpkin spice sauce and set aside.
Additionally, make the whipped cream and set aside.
Steps to Assemble Pumpkin Spice Crème
Detailed recipe and instructions are in recipe card at bottom of post.
1. Add pumpkin spice sauce to cup.
This recipe makes a grande size drink so make it directly in a 16 ounce cup.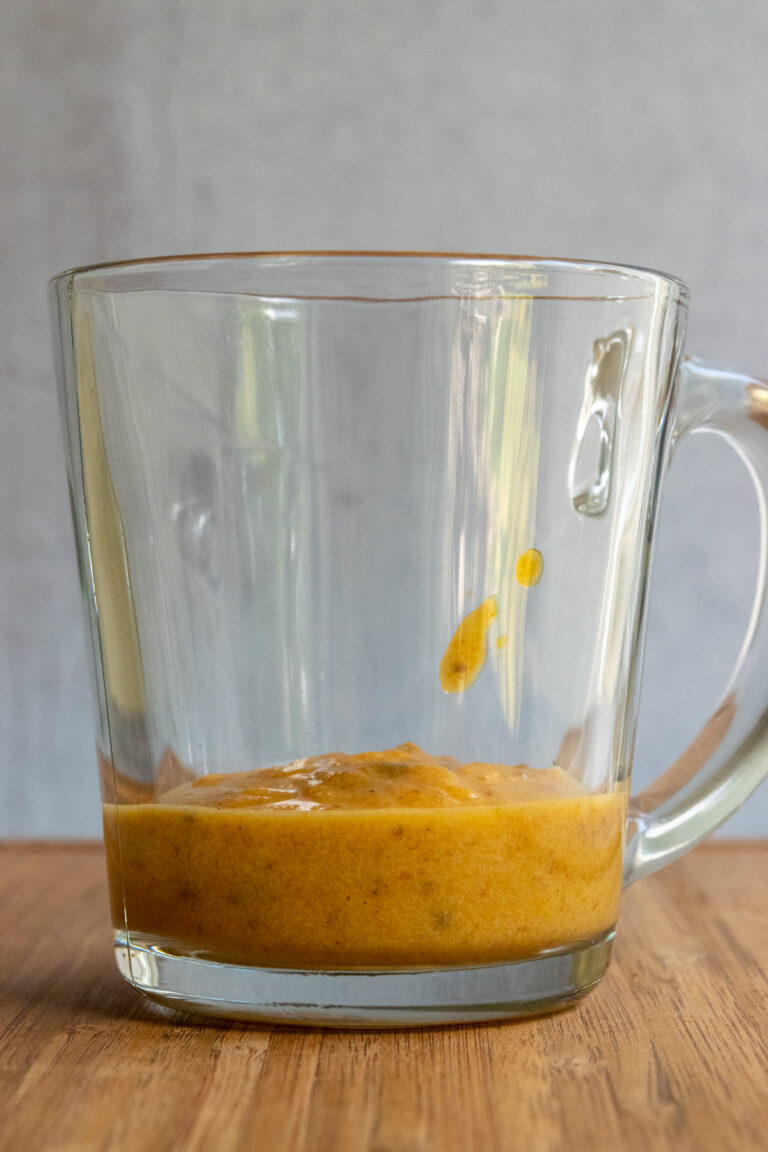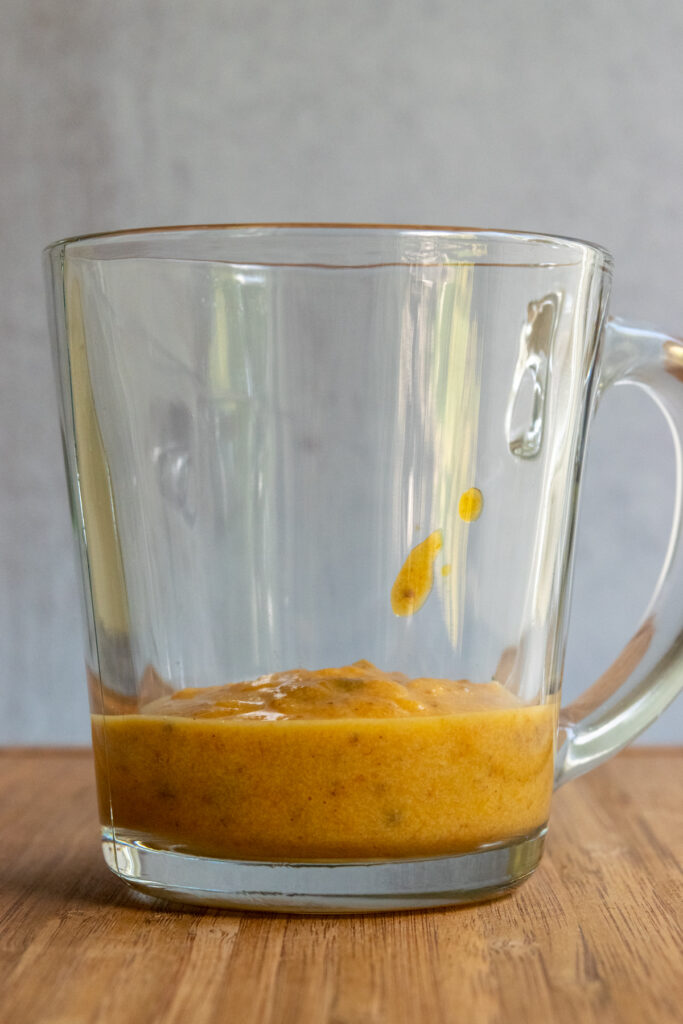 2. Pour steamed milk and foam into cup.
Steam the milk and pour it on top of the sauce. Be sure to get a little milk foam too. Then stir to combine.
The ideal way to steam milk is with a steam wand on an espresso machine to around 160°F.
An electric milk frother like the Breville Milk Cafe or Nespresso Aeroccino also does a fantastic job.
Another option is to heat up some milk on the stove and aerate it with a handheld milk frother.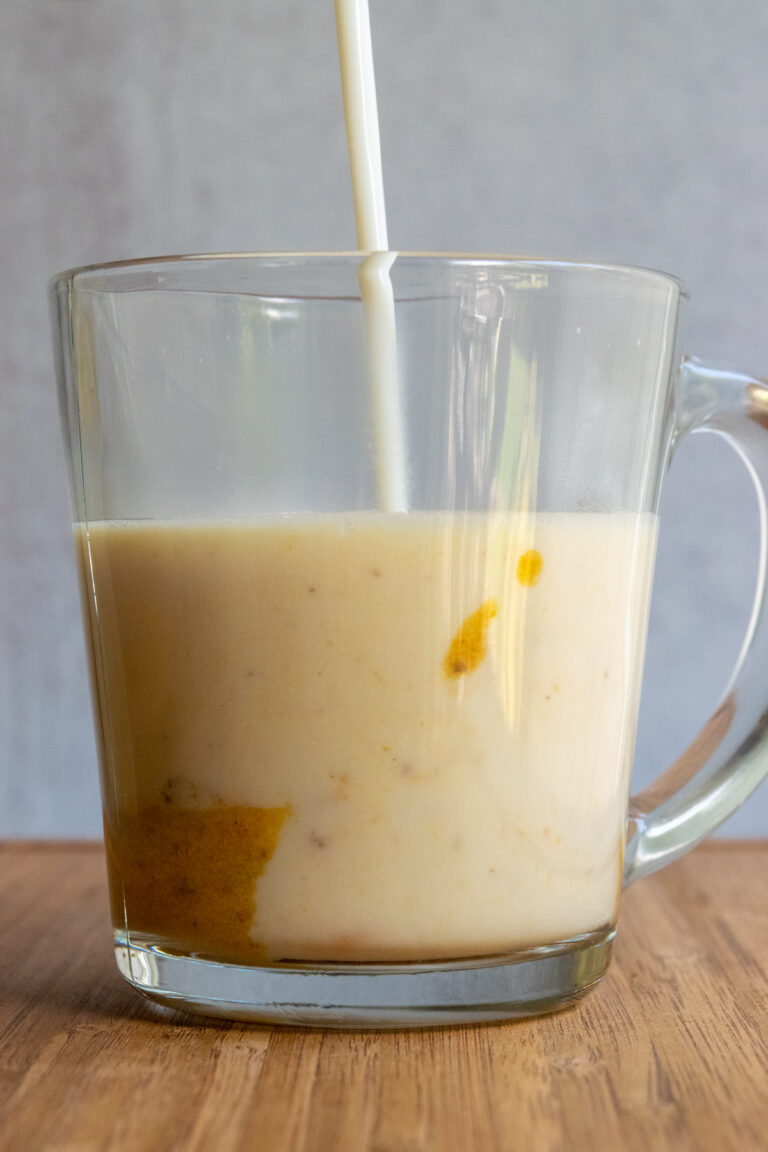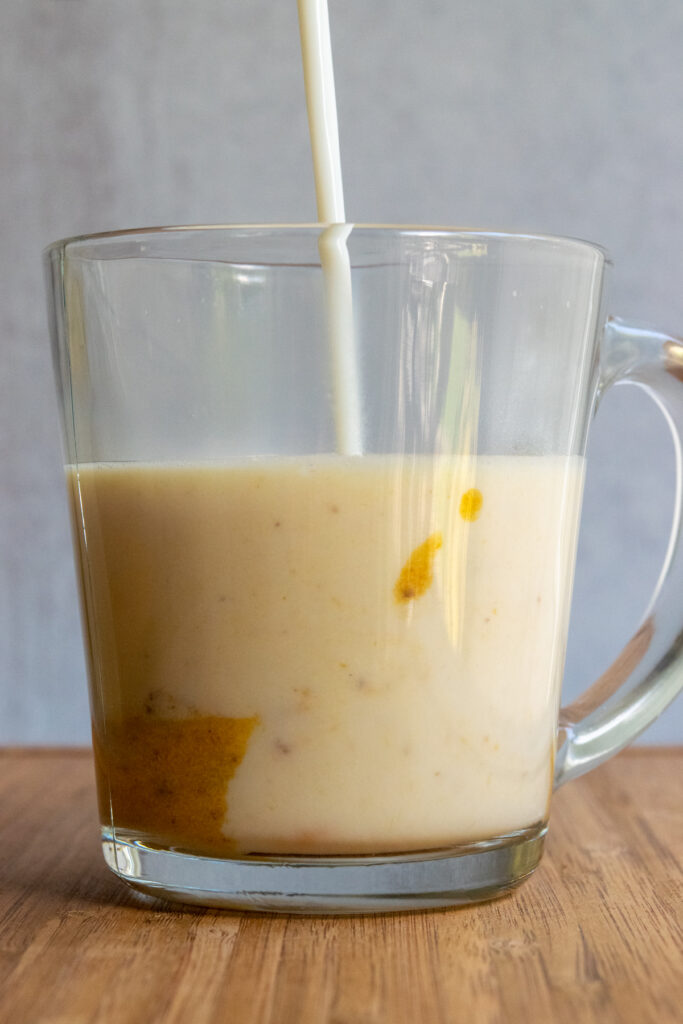 3. Top the pumpkin spice steamer with whipped cream and pumpkin pie spice.
Finish the steamer with a generous topping of whipped cream and shake on pumpkin pie spice.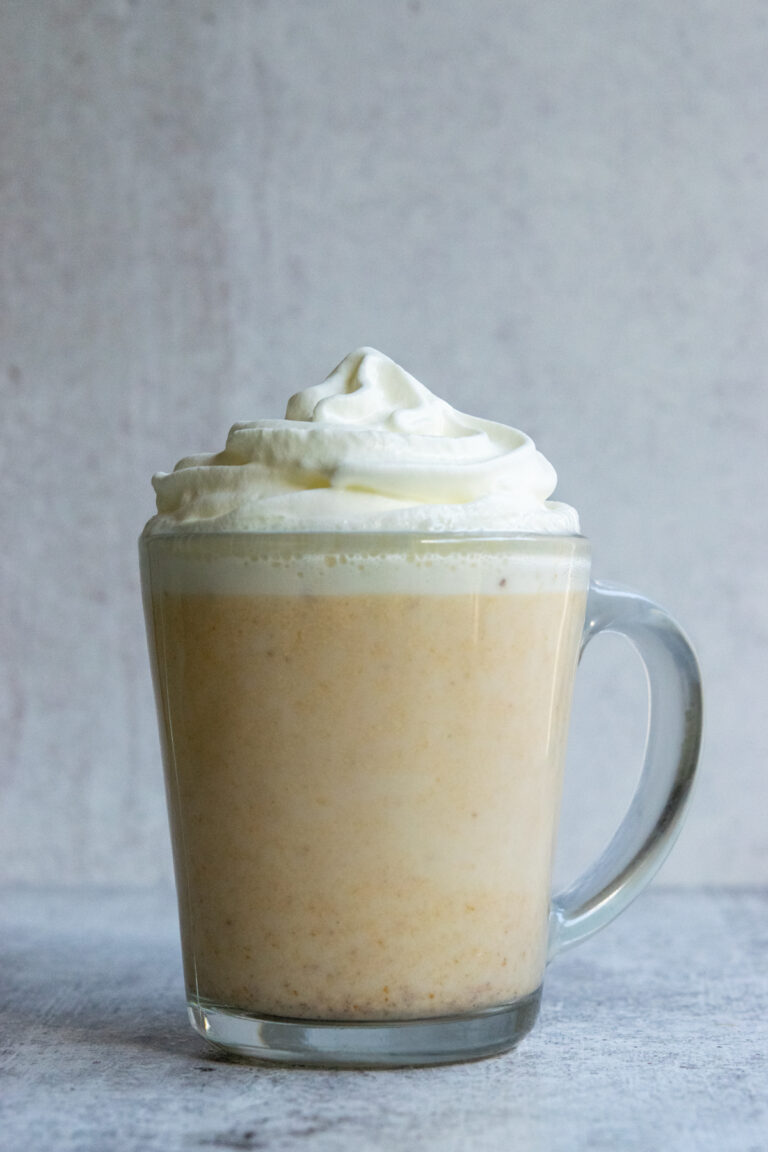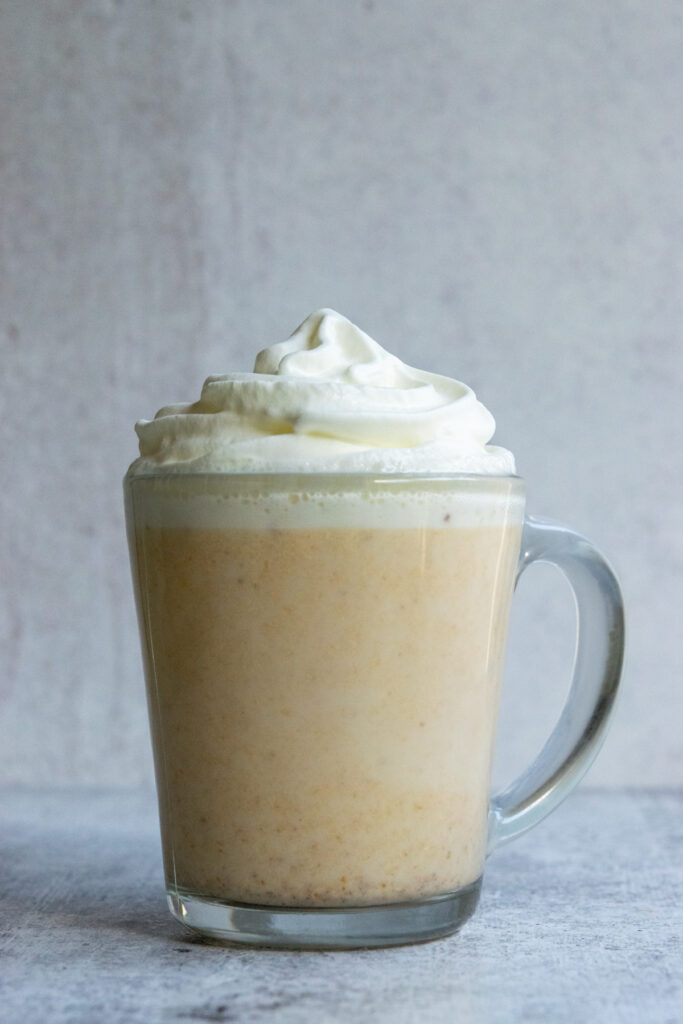 Barista Tips
Properly steamed milk should have lots of microbubbles and look like wet paint. When the milk reaches 160°F (or lower for kids), tap the container on the counter to knock down any large bubbles and swirl it around until it's glossy on top.
When pouring the steamed milk into the cup, hold back the foam with a spoon and then scoop a little on when you reach the top of the cup.
Make pumpkin spice sauce and whipped cream ahead of time, so it's ready whenever you want a pumpkin spice steamer. Store the extra sauce in the refrigerator.
Related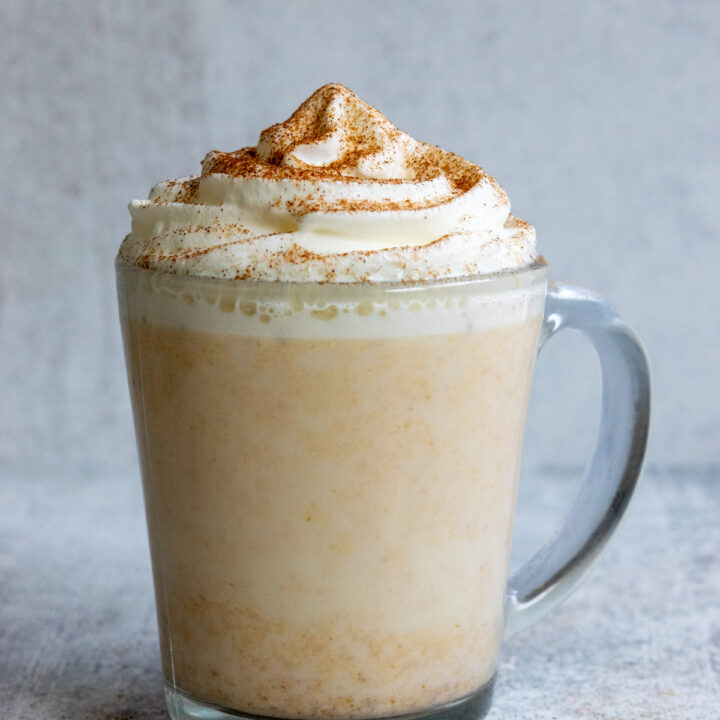 Starbucks Pumpkin Spice Creme Copycat
Additional Time:
2 minutes
Make a Pumpkin Spice Creme steamer at home just like Starbucks. This easy recipe combines pumpkin spice sauce, steamed milk with a topping of whipped cream and spices.
Ingredients
1/4 cup pumpkin spice sauce
1 1/4 cups milk, steamed
1/2 cup whipped cream
1/8 teaspoon pumpkin pie spice
Instructions
If making homemade pumpkin spice sauce and copycat Starbucks whipped cream, prepare both and set aside.
Add pumpkin spice sauce, such as Torani Pumpkin Pie sauce or homemade, to a 16-ounce cup.
Steam and froth milk. Pour milk and some foam on top of the sauce. Stir to combine.
Put on a topping of whipped cream and pumpkin pie spice.
Recommended Products
As an Amazon Associate and member of other affiliate programs, I earn from qualifying purchases.