Love cinnamon dolce at Starbucks? Here's an easy copycat recipe for a Cinnamon Dolce Crème steamed milk drink. Make this cozy hot beverage with just 4 ingredients!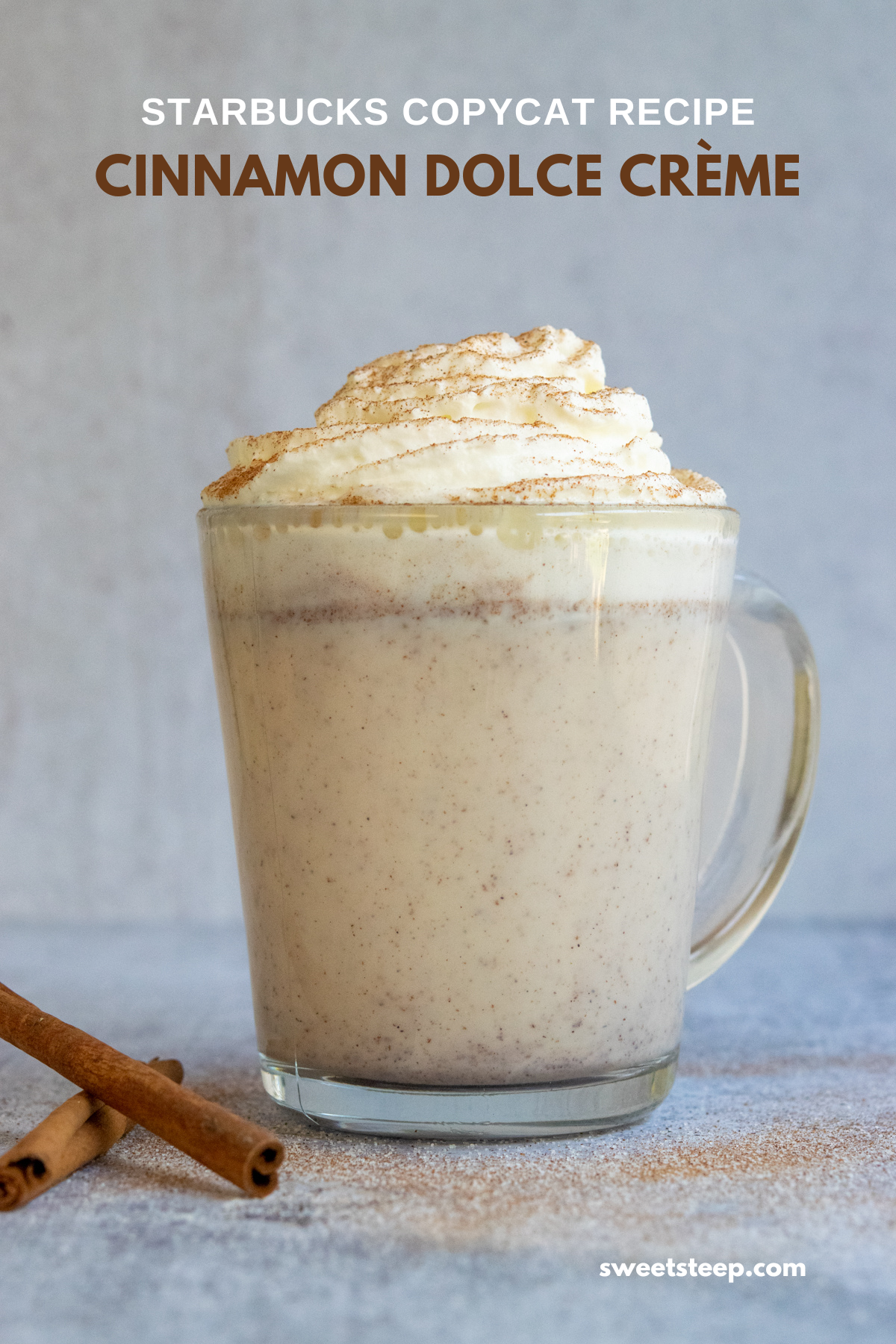 Cinnamon Dolce Crème Steamer
If you love a warm and cozy Cinnamon Dolce Crème from Starbucks, then you're going to love this recipe to make this cinnamon-filled drink at home.
The Cinnamon Dolce Crème at Starbucks is steamed milk that's flavored with cinnamon dolce syrup and topped with whipped cream and a sprinkling of cinnamon sugar.
Think of it as a Cinnamon Dolce Latte without espresso.
In my opinion, it's the perfect way to enjoy a hot cinnamon beverage without coffee or tea and it's really easy to make in your own kitchen.
Once you see how simple it is to make at-home Starbucks steamers, you can make other flavor combinations, too.
One of my favorites is the Pumpkin Spice Crème. And I love this easy homemade vanilla steamer recipe.
RELATED RECIPE: Starbucks Pumpkin Spice Crème Steamer Copycat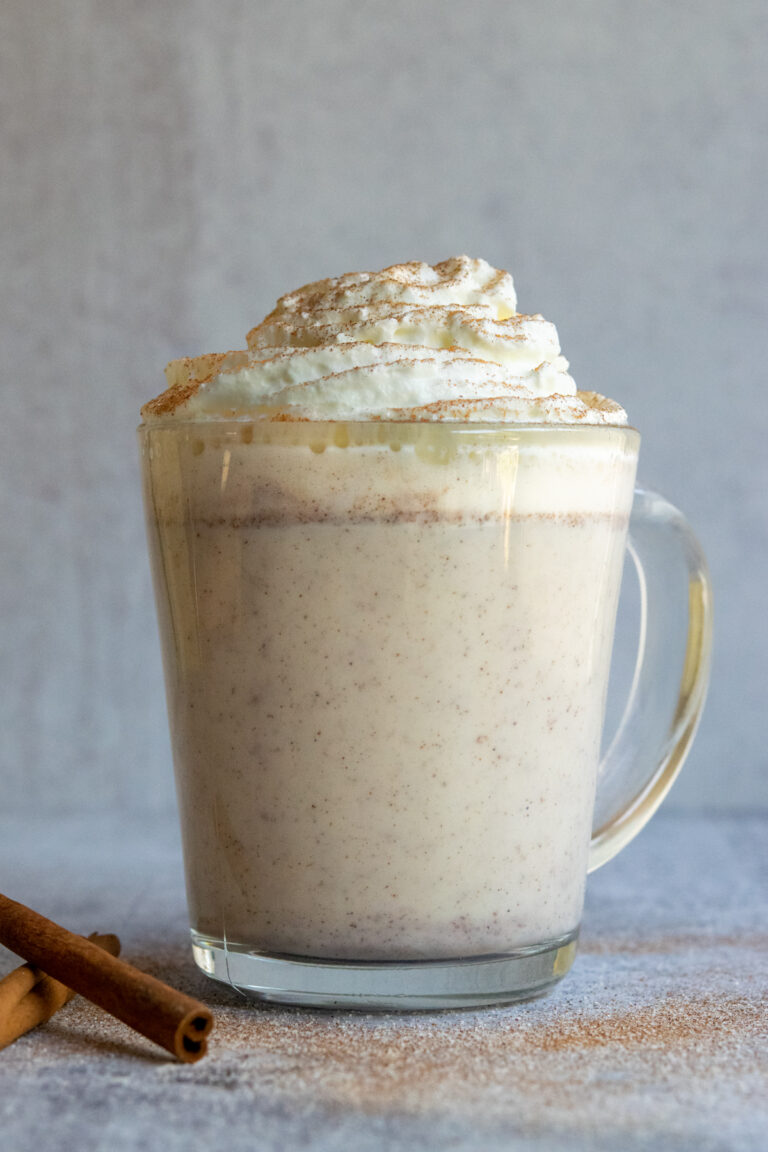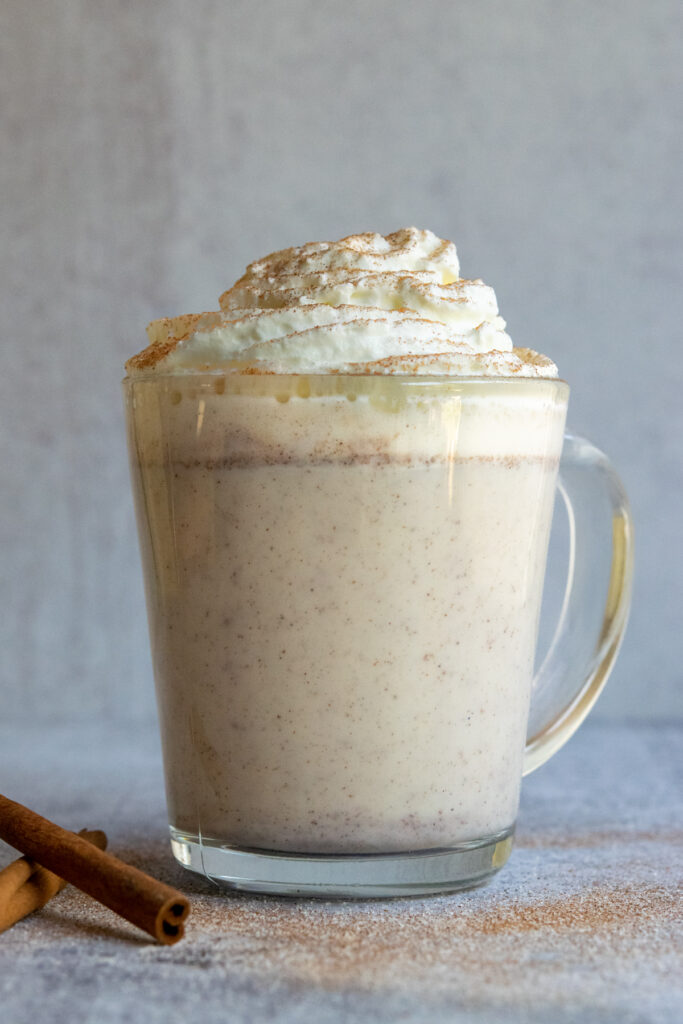 Recipe Overview
This recipe makes a 16-ounce beverage which is the equivalent of grande Cinnamon Dolce Crème at Starbucks.
A Cinnamon Dolce Crème steamer is milk-based and caffeine-free. If you want coffee in it, just add a couple shots of espresso to make a Cinnamon Dolce Latte.
For a non-dairy drink, substitute the milk with a dairy-free milk alternative and leave off the whipped cream.
To make a thick and creamy beverage, it's best to steam (and aerate) the milk with a steam wand or electric milk frother. A milk frother also comes in handy for making drinks like a dirty chai tea latte or London Fog.
Ingredients
The two main ingredients in this hot drink are cinnamon dolce syrup and steamed milk.
Cinnamon dolce translates to sweet cinnamon in Italian and that describes this beverage well.
To take the sweet cinnamon taste over the top, a mix of cinnamon sugar is dusted across the whipped cream, as well.
Here's what you need to make a copycat Starbucks Cinnamon Dolce Crème at home.
If you buy Starbucks syrups (see below) you can actually make this drink taste like you got it at Starbucks!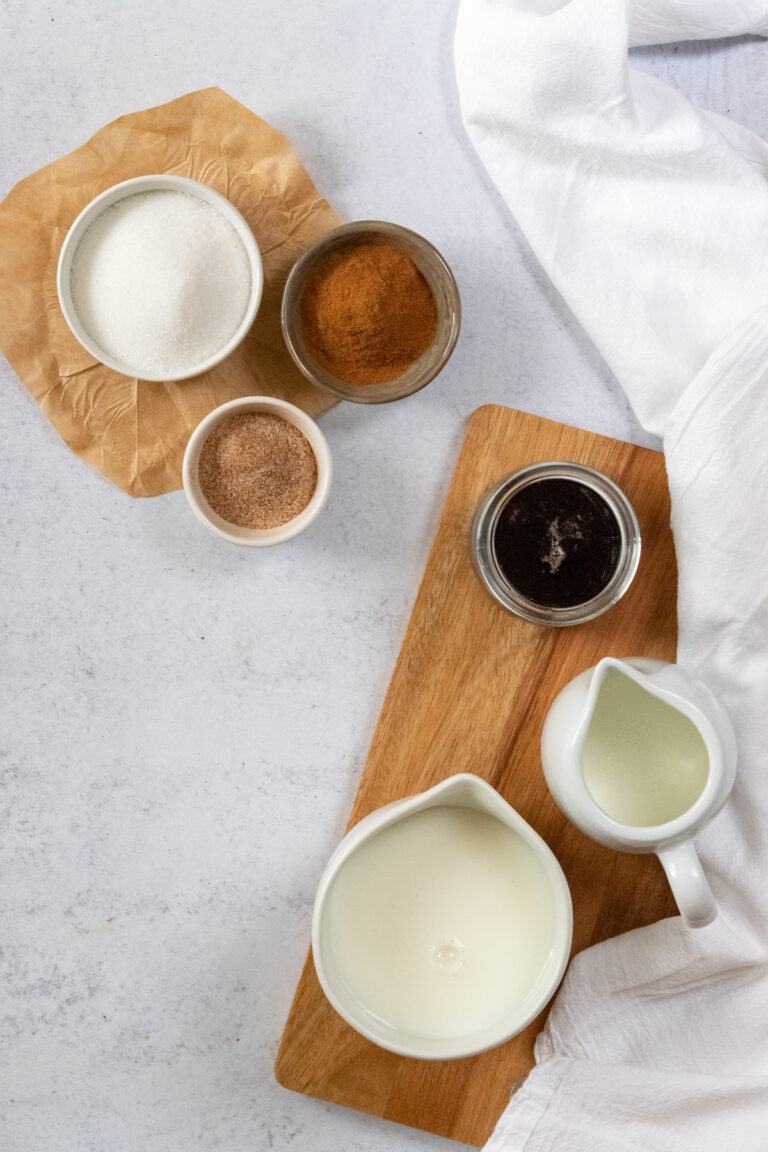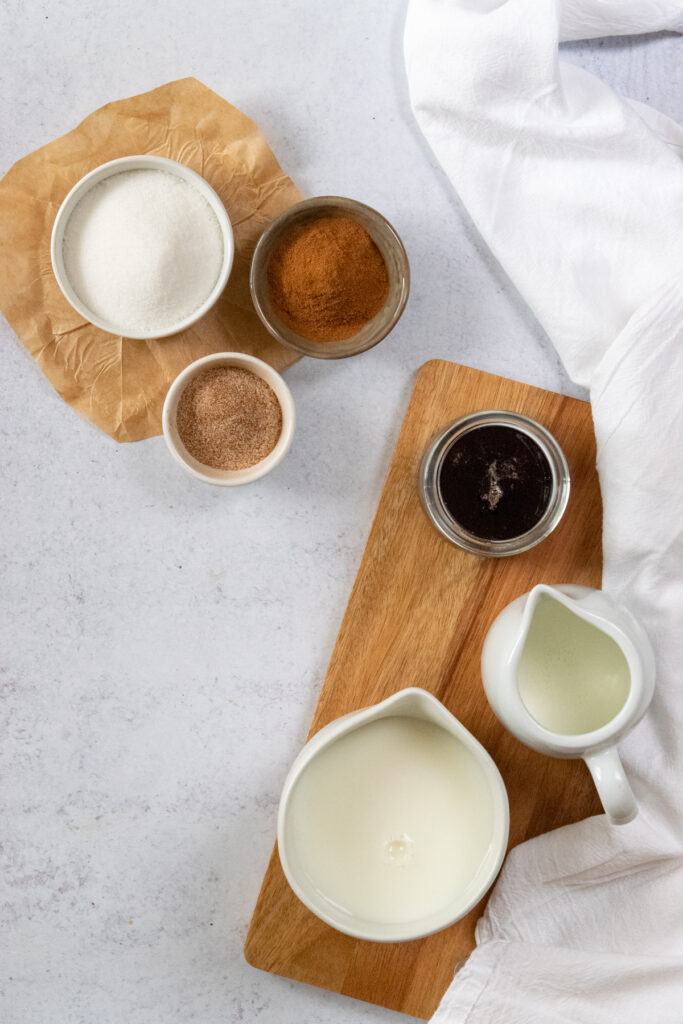 Cinnamon Dolce Syrup: The key to a good at-home cinnamon steamer is the syrup.
To make a drink that tastes exactly like Starbucks, you can get a bottle of Starbucks Cinnamon Dolce syrup.
However, my homemade cinnamon dolce syrup recipe is really delicious and so simple to make.
It only has five ingredients and I bet you have all of them in your pantry already.
Not to mention, making your own simple syrup is easy on the wallet.
Milk: Steamers at Starbucks are made with 2% reduced-fat milk.
Although you can use any type of milk you want, I suggest sticking with dairy so it steams to the perfect microfoam.
This is what gives the milk steamer its irresistible velvety texture.
Whipped Cream: Did you know you can make whipped cream at home like Starbucks?
All they do is combine heavy cream and Starbucks vanilla syrup in a whipped cream dispenser with an N2O charger.
If you don't have a professional whipped cream dispenser (I mean, most of us don't), then whip up the cream and vanilla with a blender or whisk.
For homemade vanilla syrup, use my Starbucks copycat vanilla syrup recipe.
Cinnamon Sugar: Starbucks cinnamon dolce topping is a mix of cinnamon and sugar. That's it.
You can mix it together or you can get a pre-mixed bottle in the spice aisle.
Instructions
To make a copycat Starbucks Cinnamon Dolce Crème, first prepare the ingredients.
Make the cinnamon dolce syrup, whipped cream and cinnamon sugar topping and set aside.
I like to make the syrup a day in advance, so it really thickens up and the cinnamon and brown sugar really come together.
After the ingredients are ready, assemble the drink. Here's how.
Steps to Assemble Cinnamon Dolce Crème
Detailed recipe and instructions are in recipe card at bottom of post.
1. Add cinnamon dolce syrup to cup.
If you have a bottle of Starbucks syrup, put 4 pumps into a 16-ounce cup.
Each pump is slightly less than a tablespoon if you need to measure.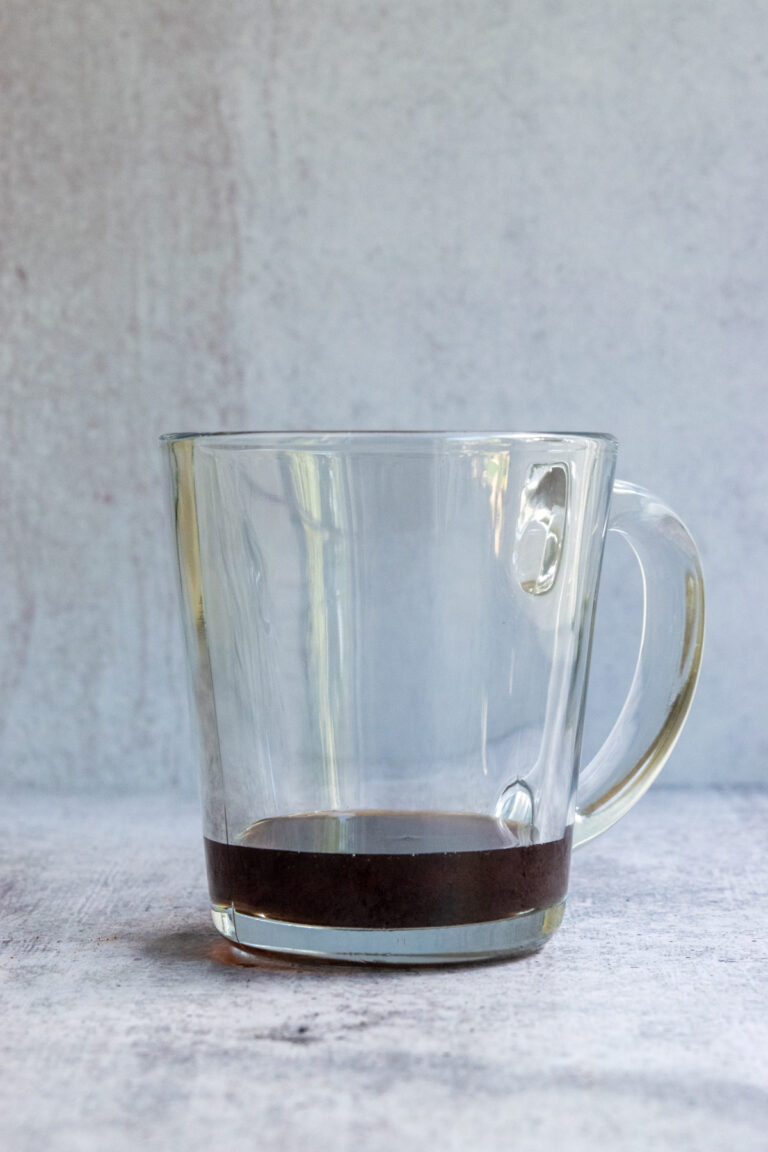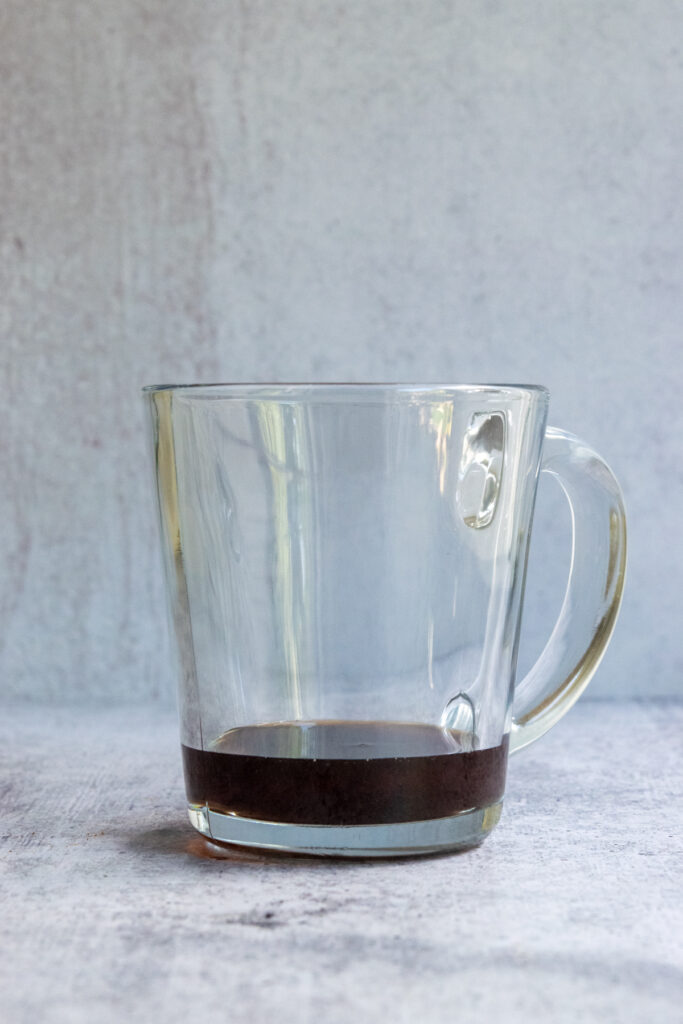 2. Pour steamed milk and foam over the syrup.
Steam the milk to about 160°F to bring out the sweetness. I use a milk thermometer with the steam wand on my Breville Barista Express to get it just right.
For kids drinks, steam the milk to 130°F or less.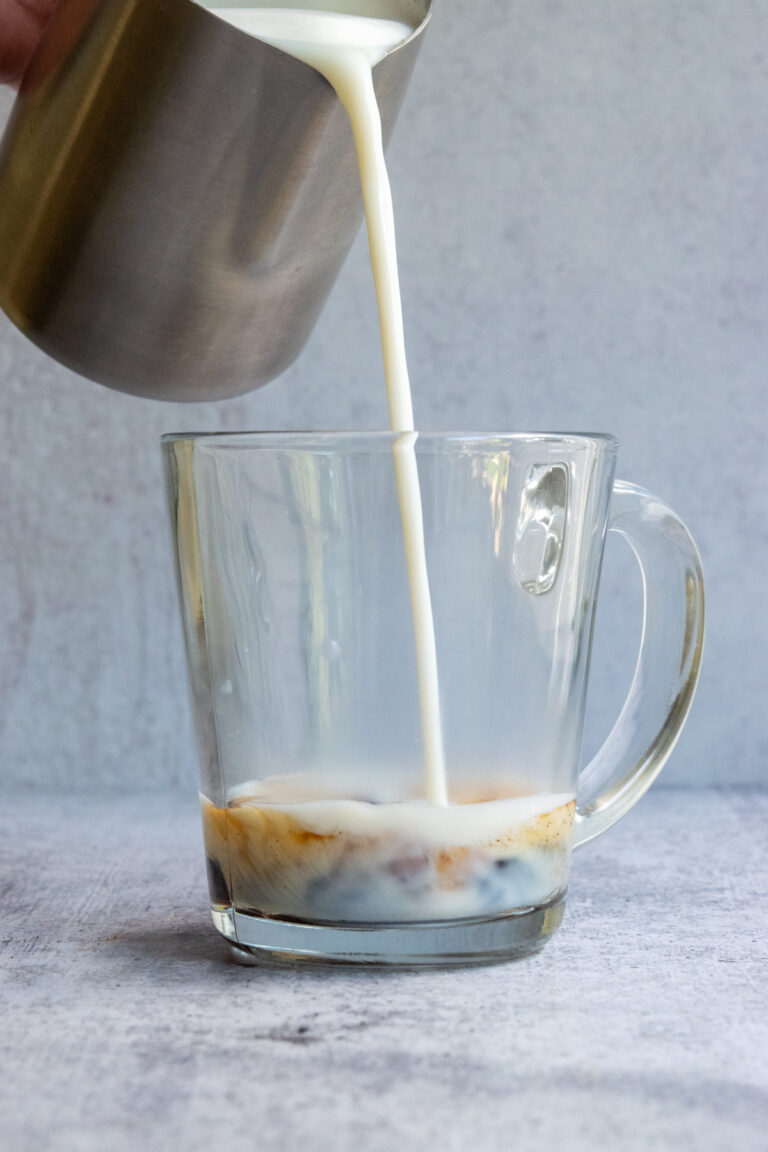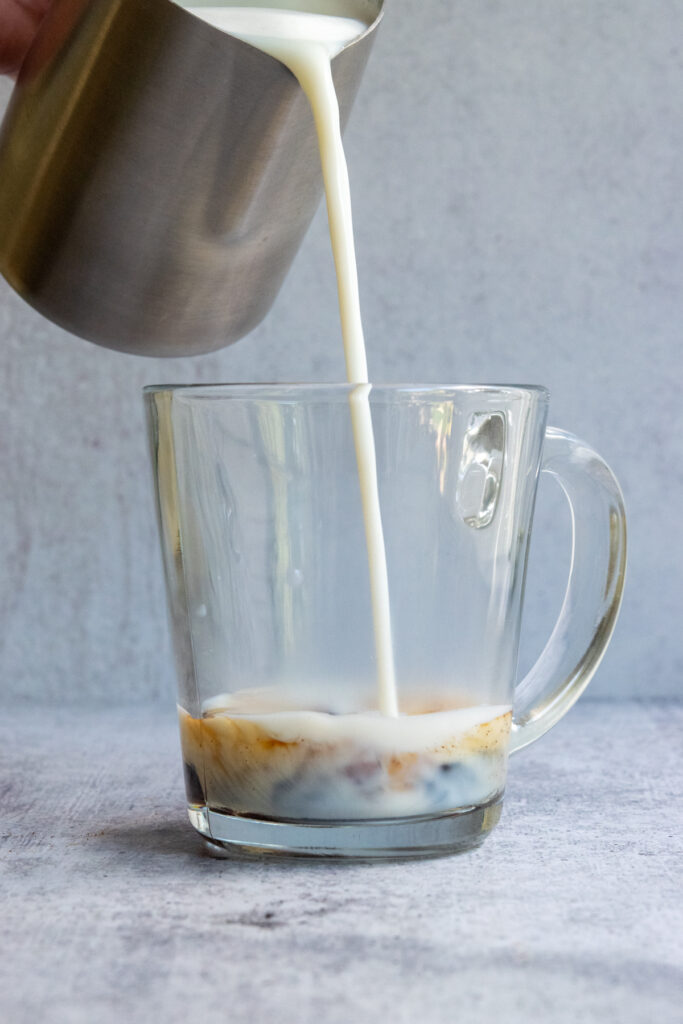 3. Add toppings.
Stir the milk and syrup to combine.
Finally, top the cinnamon dolce crème with sweetened whipped cream and cinnamon sugar.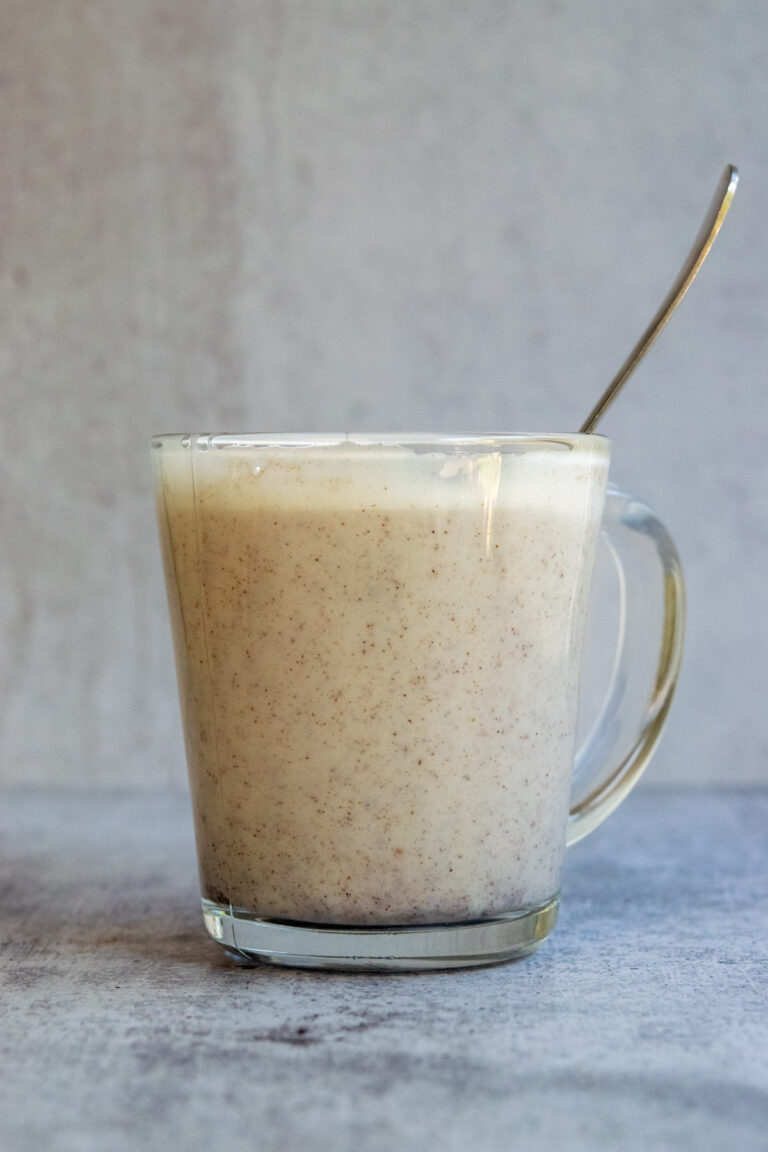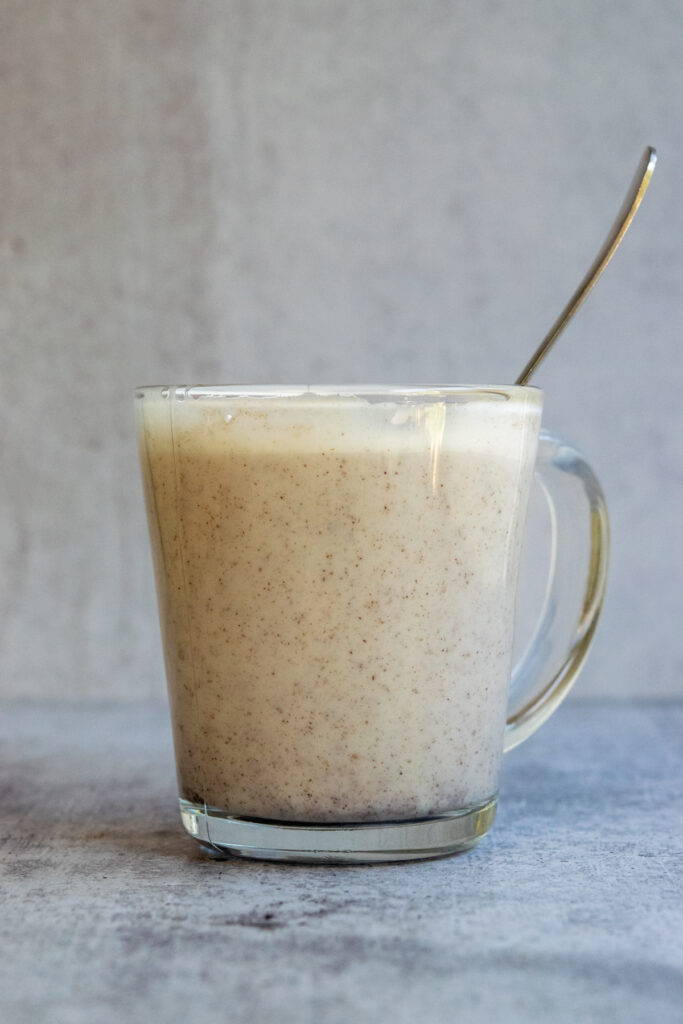 Barista Tips
Love cinnamon dolce? Keep a bottle of syrup on-hand for making steamers and lattes. It's also delicious with chai tea.
Flavored steamed milk drinks are good drinks to serve to kids. To be on the safe side, steam the milk to 130°F or less when serving to kids.
If you've never steamed milk before, use an electric milk frother that warms up the milk and aerates it.
Related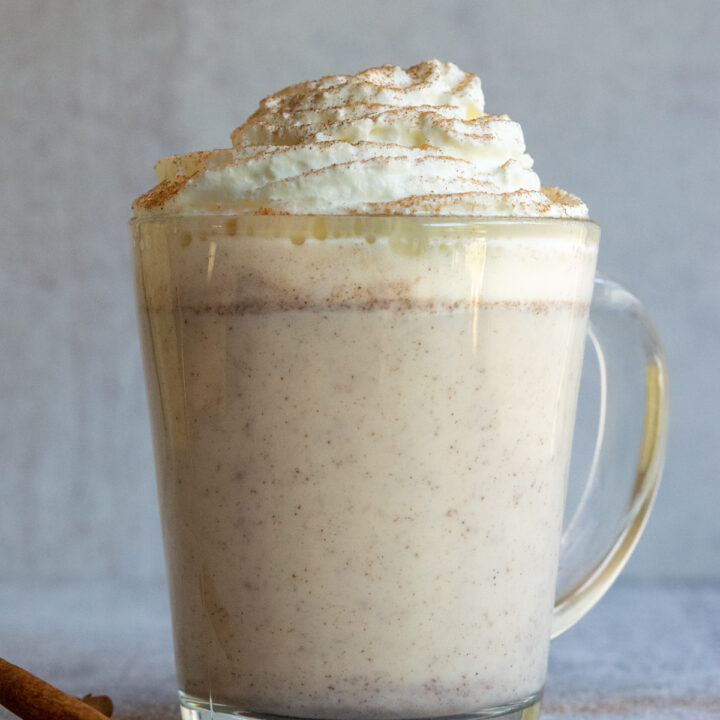 Cinnamon Dolce Crème
Additional Time:
1 minute
Make a Cinnamon Dolce Crème at home like Starbucks. This quick and easy recipe combines cinnamon dolce syrup and steamed milk. Whipped cream and cinnamon sugar top it off. So delicious!
Ingredients
Cinnamon Dolce Topping
2 teaspoons granulated sugar
1/2 teaspoon ground cinnamon
pinch of salt
Cinnamon Dolce Crème
1/4 cup cinnamon dolce syrup
1 1/4 cups milk, steamed
1/2 cup whipped cream
1/8 teaspoon cinnamon dolce topping
Instructions
Make this homemade cinnamon dolce syrup recipe and Starbucks copycat whipped cream. Set aside. Substitute with store-bought syrup and whipped cream if desired.
Combine cinnamon and sugar in small bowl. Set aside.
Add cinnamon dolce syrup to a 16-ounce cup.
Steam milk. Pour directly onto syrup with a little foam on top. Stir to combine.
Top the cinnamon dolce crème steamer with whipped cream. Sprinkle on cinnamon sugar.
Notes
If you make this steamer with real Starbucks Cinnamon Dolce syrup, use 4 pumps or 2 tablespoons for a 16 fluid ounce beverage.
Recommended Products
As an Amazon Associate and member of other affiliate programs, I earn from qualifying purchases.