This Starbucks Dirty Chai Tea Latte recipe is easy to make at home. See how to make this drink by combining chai black tea concentrate, milk and espresso.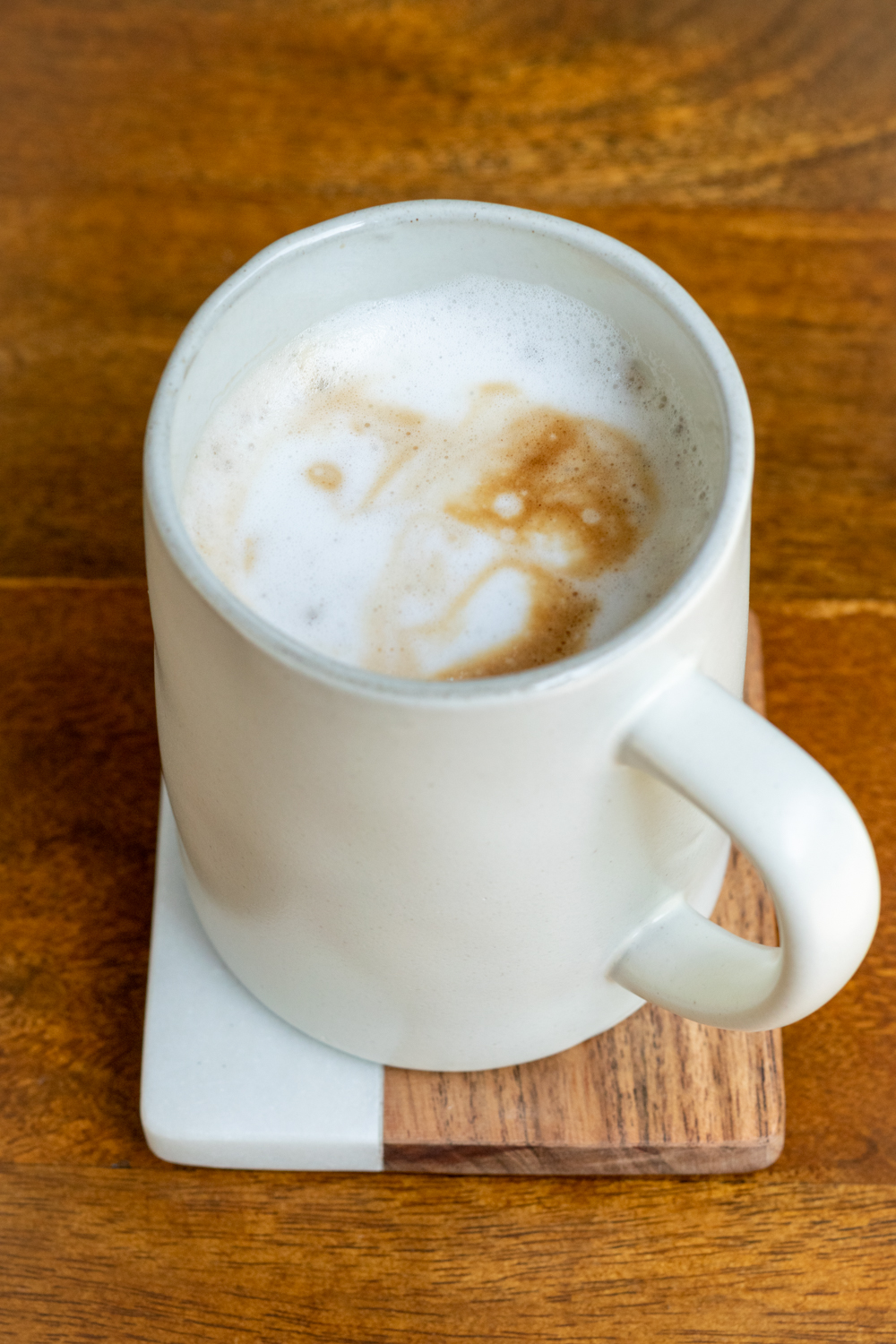 Dirty Chai Latte
Making a homemade Starbucks Dirty Chai Tea Latte is really easy. With just a couple of ingredients, plus a shot of espresso, you can make a Dirty Chai as delicious as Starbucks—right in your own kitchen.
Like all Starbucks chai latte modifications, this drink recipe can be enjoyed hot or iced.
No matter your preference, it's simple to recreate a Dirty Chai Latte whether its served with frothy steamed milk or over ice.
Additionally, this drink is really caffeinated. Chai black tea is already Starbucks most caffeinated tea drink. Espresso adds even more.
Ready to make this Dirty Chai recipe?
Here's some insider tips on how this black tea/espresso combo is made at Starbucks and step-by-step instructions to mix one up at home.
RELATED RECIPE: How to Make Chai Simple Syrup
Starbucks Dirty Chai Latte: Recipe Overview
This copycat recipe makes a 16-ounce Dirty Chai Tea Latte—that's the same as a Starbucks grande drink size.
A Starbucks Dirty Chai only has three ingredients: chai black tea concentrate, milk and espresso.
You can make this drink at home with store-bought chai black tea concentrate like Tazo or homemade chai concentrate.
The standard recipe for a Starbucks Dirty Chai calls for 2% reduced-fat milk. However, you can substitute in any type of milk such as almond, oat or soy. Additionally, you can steam the milk to make a hot tea latte. Otherwise, make it with cold milk and ice.
Starbucks makes Dirty Chai with their signature espresso roast unless you choose blonde or decaf. At home, use your preferred coffee beans or espresso pod/capsule.
A Starbucks Dirty Chai is actually a customized chai tea latte with an espresso shot added in. A Double Dirty Chai has two shots of espresso. Likewise, you can add in as much espresso as desired to this homemade version.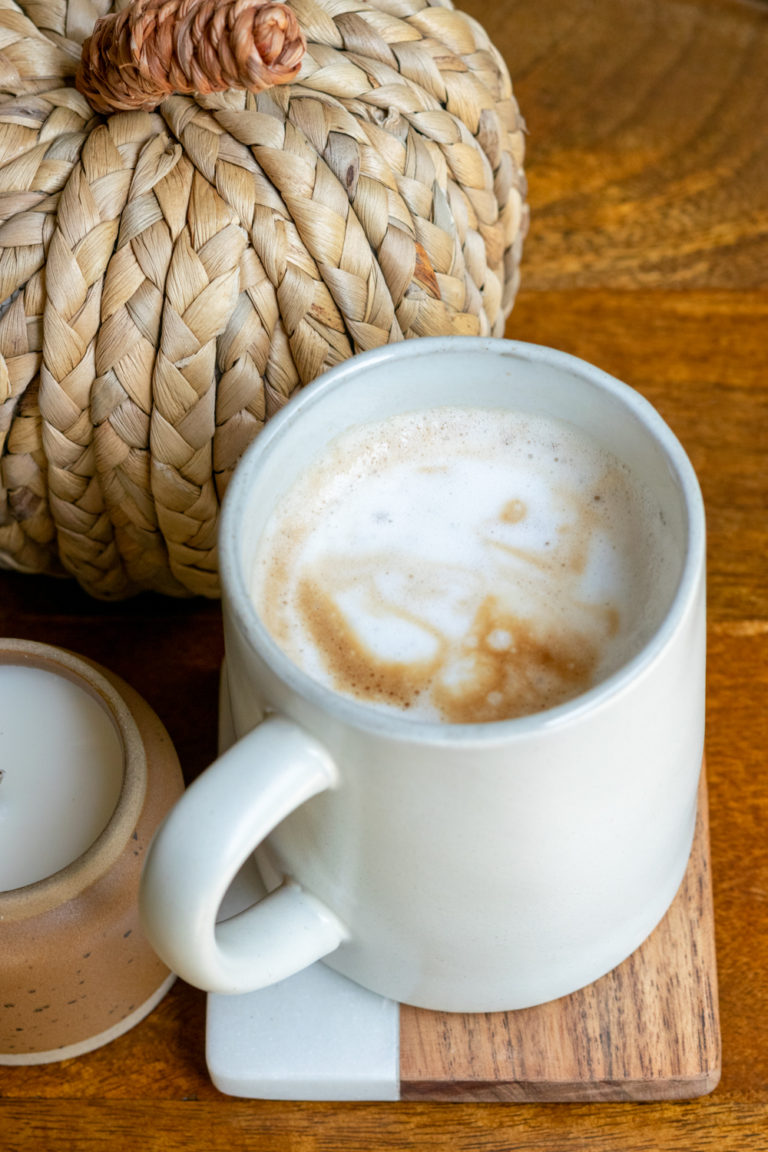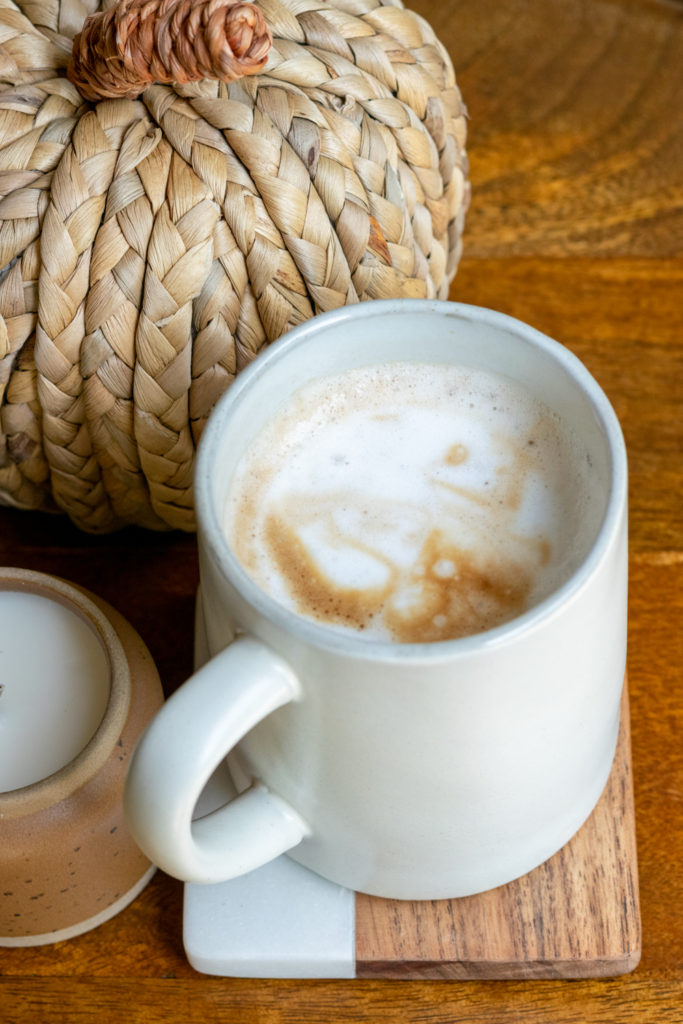 Ingredients
This Starbucks copycat recipe is really easy to make at home with just three ingredients like Starbucks.
Chai Black Tea Concentrate, such as Tazo
Milk
Espresso
As you can see, the first two ingredients you can pick up from the store.
For the espresso, I use Starbucks Espresso Roast coffee beans.
If you have an espresso machine like the Nespresso Vertuo Plus, I suggest using Starbucks Dark Roast Nespresso pods.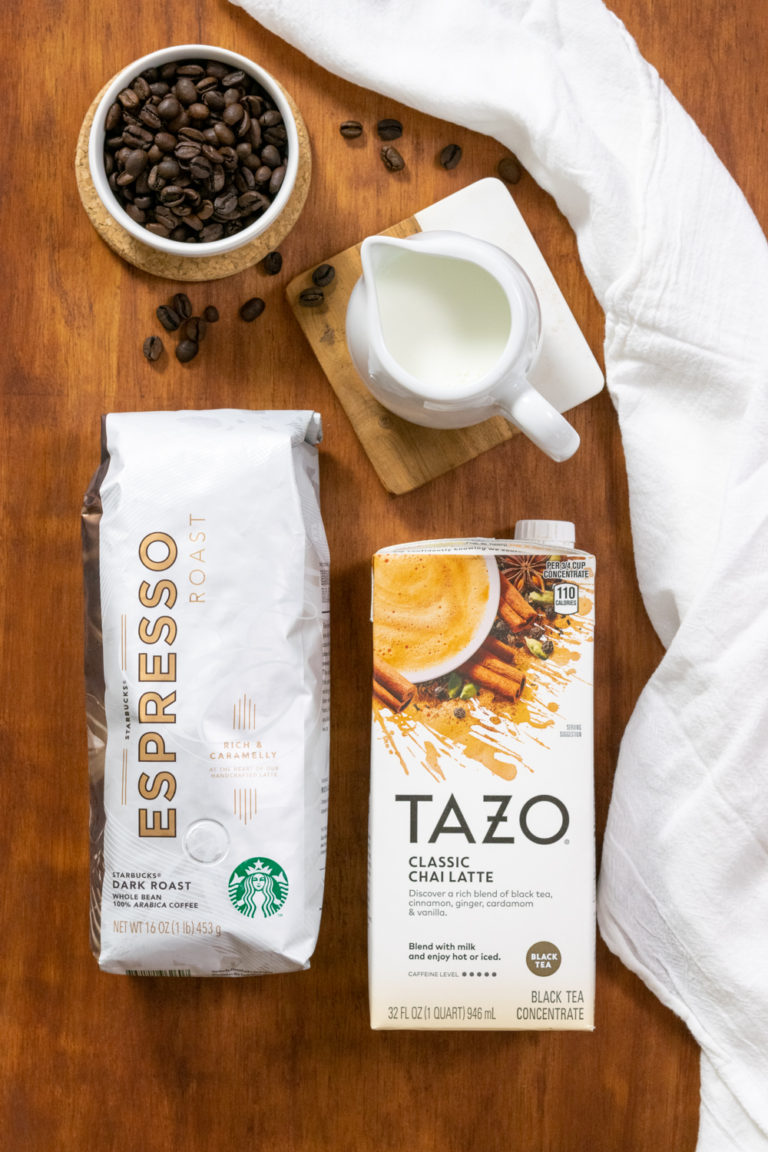 Steps to Make a DIY Starbucks Dirty Chai
Step 1: Add Chai Black Tea Concentrate to Cup
Most store-bought chai concentrates suggest a one-to-one ratio of chai to milk.
In other words, use equal portions of chai and milk, unless the package says otherwise.
Of course, you can adjust the amount of chai according to taste.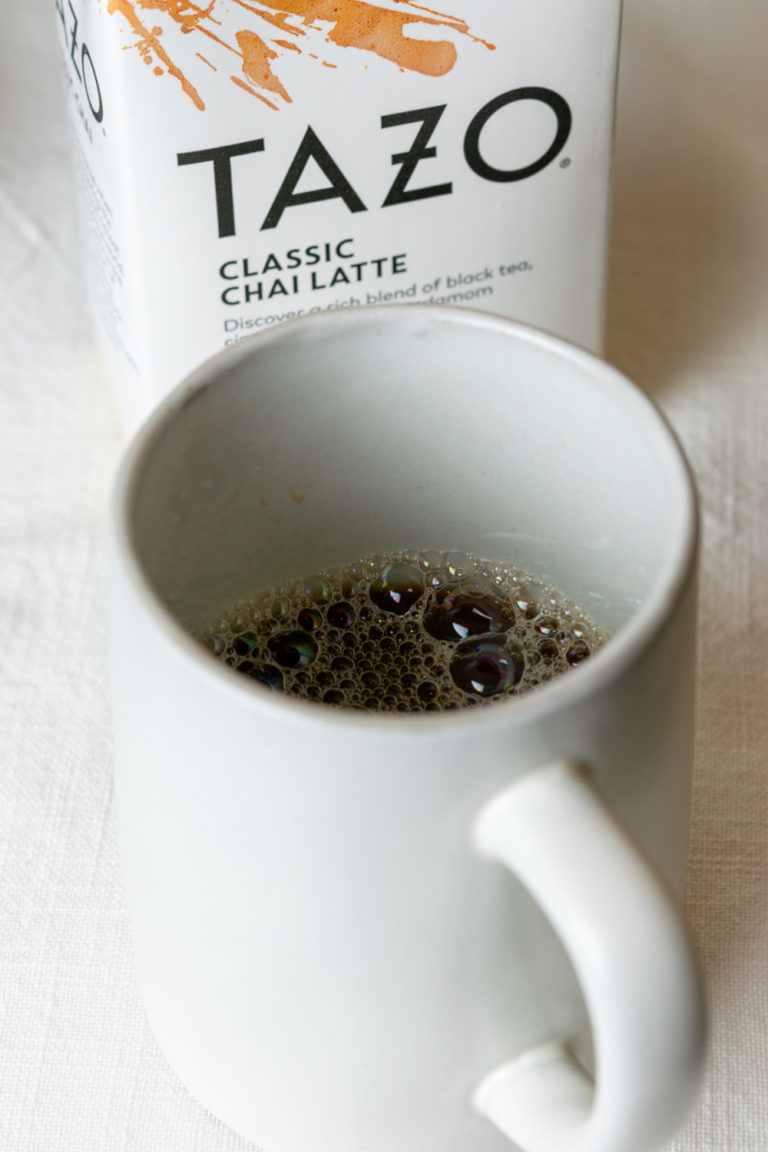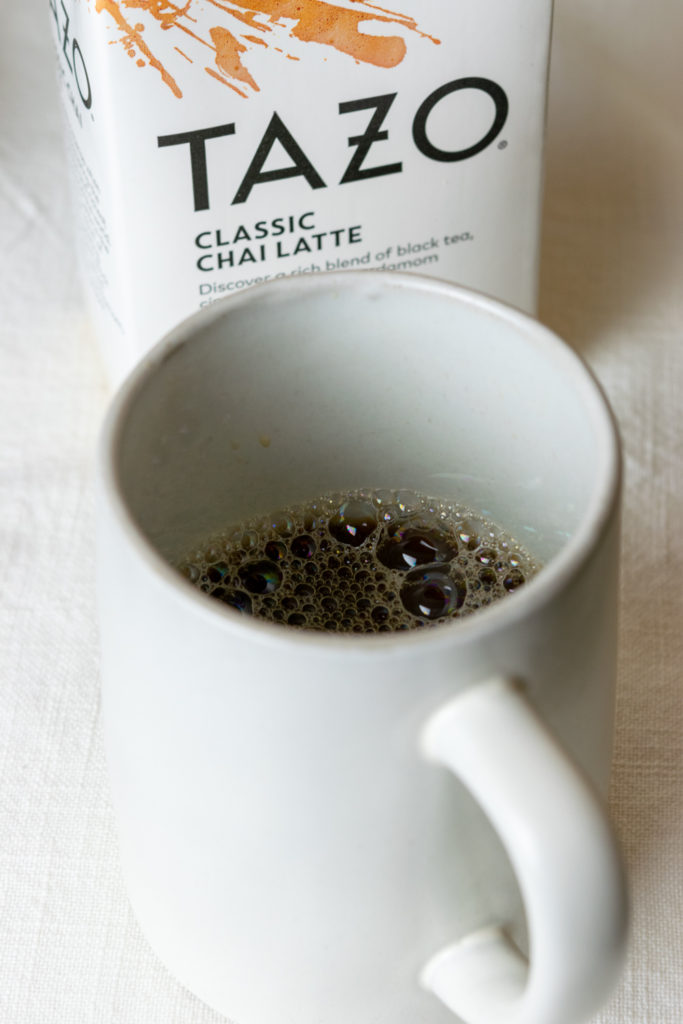 Step 2: Steam Milk & Make Chai Latte
Since this recipe is made with espresso shots, I use the steam wand on my espresso machine to steam and texturize the milk.
With a final tap on the counter and a quick swirl, it comes out glossy and smooth. Perfect!
You can also steam the milk with an electric milk frother like the Breville Milk Cafe or Nespresso Aeroccino.
Or, you can even warm up the milk on the stove or microwave and use a handheld frother. Just watch the temperature. It shouldn't exceed 150 °F.
Once the milk is steamed, pour it over the chai, foam and all. Now let's turn the chai latte into a dirty chai latte.
Of course, if you want to make an Iced Dirty Chai Tea Latte, skip the steaming and add cold milk and ice to the glass instead.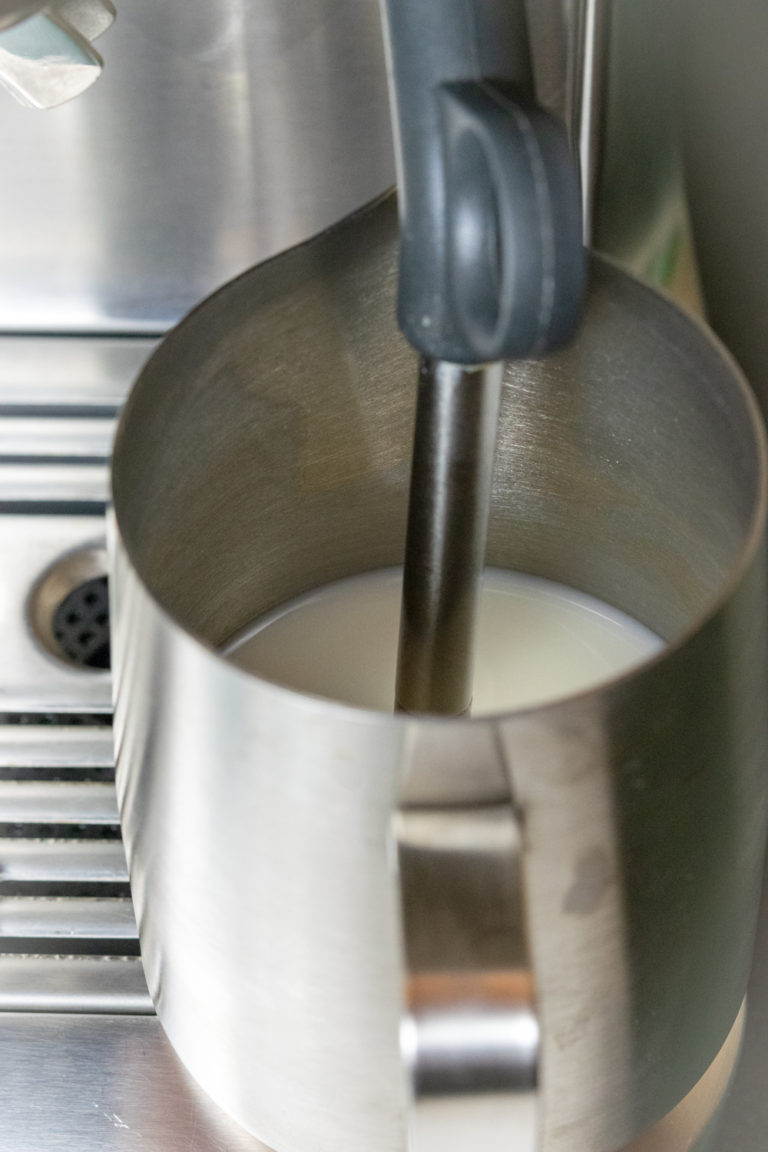 Step 3: Brew Espresso & Make Dirty Chai Latte
The last step to make a homemade Starbucks Dirty Chai Tea Latte is to brew espresso and pour it over the chai latte.
I have a Breville Barista Express which I love for making espresso. All you have to do is decide whether you want to make one or two shots.
If you have an espresso machine like a Nespresso, simply place your cup on the machine, select the espresso cup size, and brew it directly into the chai latte.
And there you have it—a quick, easy and delicious Dirty Chai!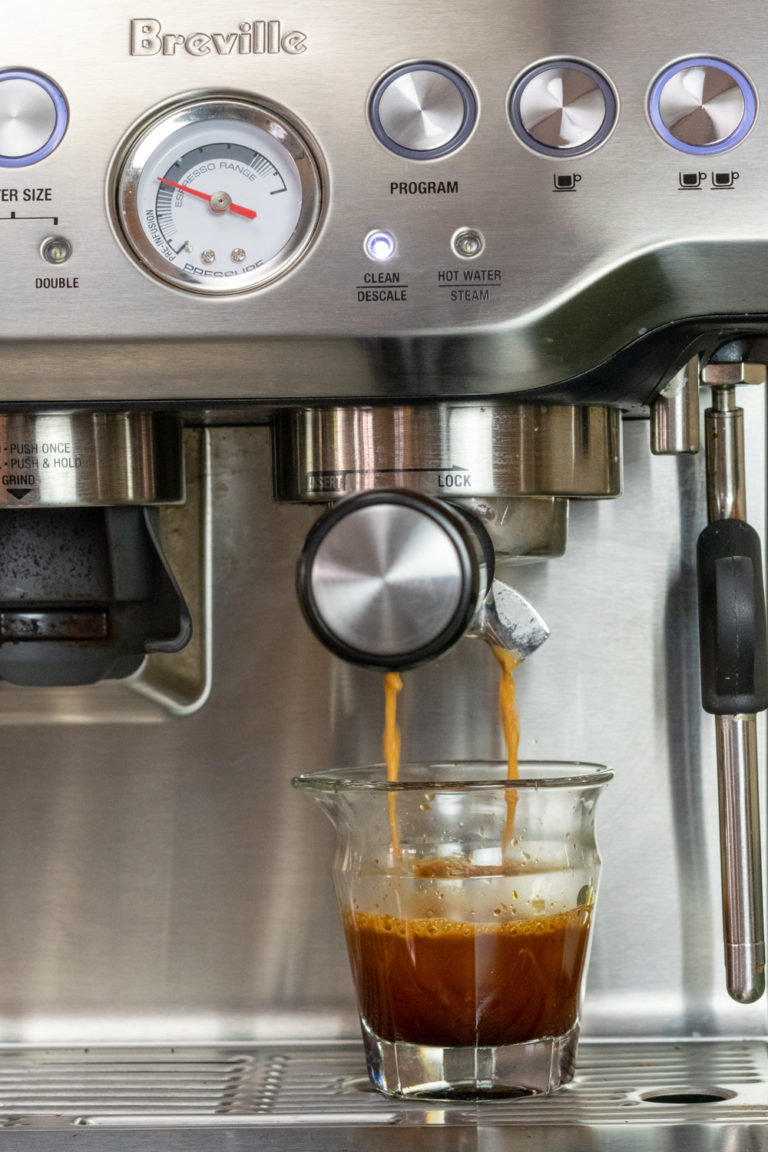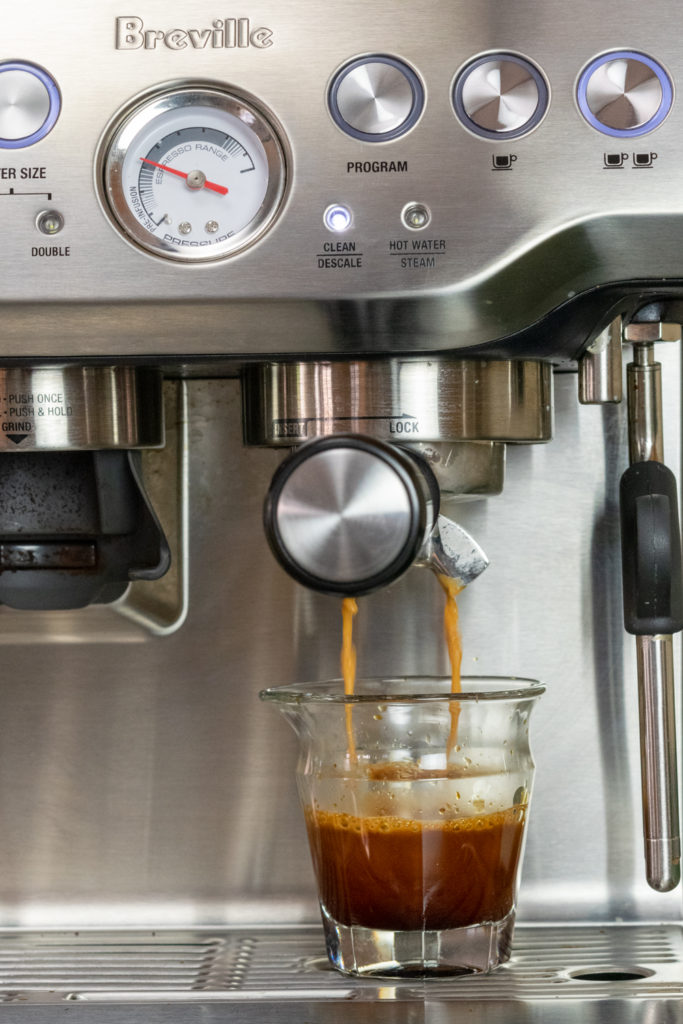 Questions You May Have
What's in a Dirty Chai tea latte?
A Dirty Chai tea latte is simply a tea latte made from chai black tea concentrate and milk with espresso added to it. Cinnamon or nutmeg may be sprinkled on top for even more flavor. This drink can be served hot or iced.
How do you order a Dirty Chai from Starbucks?
To order a Dirty Chai latte using the Starbucks app, first select any size hot or iced chai tea latte. Then click the "customize" button and in the "Espresso & Shot Options" section, select the number of espresso shots to include. When ordering in person just ask for a Dirty Chai tea latte or if you want two espresso shots, order a Double Dirty Chai.
How much caffeine is in a Starbucks Dirty Chai latte?
Each shot of Starbucks signature dark roast espresso adds approximately 75mg of caffeine to an already caffeinated chai tea latte. Blonde roast adds about 85mg caffeine per shot. For example, a grande chai latte has 95 mg caffeine, so a grande Dirty Chai with one shot of dark roast espresso has a total of 170mg caffeine.
More Starbucks Chai Drink Recipes & Guides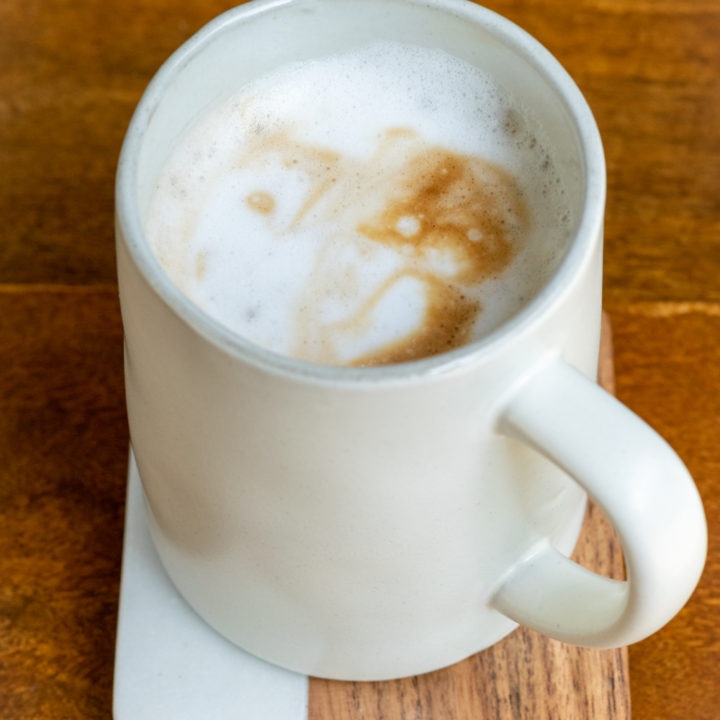 Starbucks Dirty Chai Latte
See how to make a Starbucks Dirty Chai Tea Latte at home just like a barista with this quick and easy recipe. The only ingredients needed are chai concentrate (store-bought or homemade), milk of your choice and espresso.
Ingredients
7 ounces chai tea, concentrated
7 ounces 2% reduced fat milk, steamed
1-2 shots espresso
cinnamon (optional)
Instructions
Add chai black tea concentrate, such as Tazo, to a mug at least 16 ounces. Use equal portions of chai and milk or adjust as desired.
Steam milk and combine with the chai, foam and all. Make note, aerated milk will increase the milk's volume so be sure to leave room in the mug for it.
Add espresso shot(s) directly on top of the chai tea latte like Starbucks does. See notes below for making a copycat Starbucks Iced Dirty Chai Latte.
Sprinkle cinnamon or other chai spices on top if desired.
Notes
To make an Iced Dirty Chai Tea Latte, do not steam the milk. Add equal portions of chai concentrate and milk over ice. Pour espresso shot(s) over ice.
To make a dairy-free Dirty Chai use a plant-based milk such as oatmilk, almondmilk or soy. Just note, plant-based milks do not necessarily foam as well as dairy-based milk.
Chai tea concentrate can be substituted with tea made from chai tea bags. Simply steep double the tea bags than normal. For instance, steep two tea bags per 8 ounces of water.
Recommended Products
As an Amazon Associate and member of other affiliate programs, I earn from qualifying purchases.