A quick and easy pumpkin pie spice substitute recipe that's perfect for sprinkling on top of a warm and creamy pumpkin spice latte.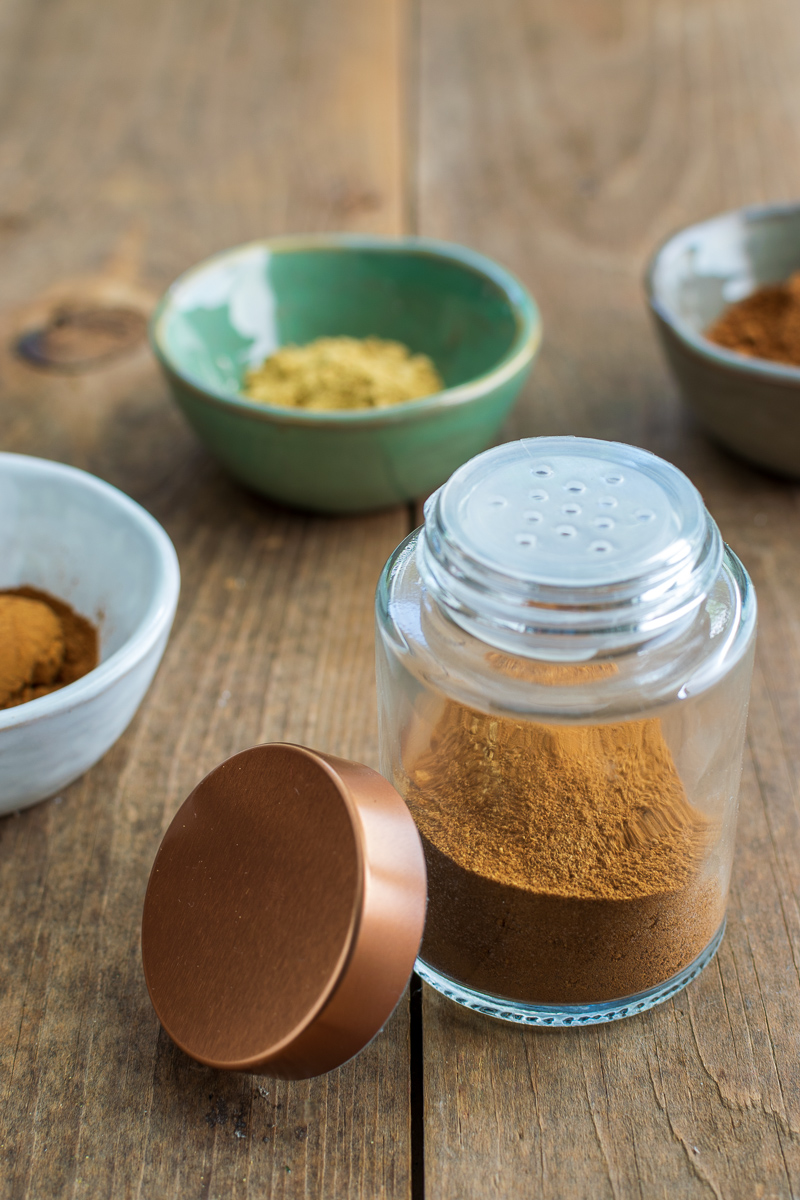 If the cool crisp air of autumn has you dreaming of pumpkin spice lattes and the flavors of fall, you're not alone. After all, sweater weather and warm spices like cinnamon and nutmeg go hand-in-hand. Luckily, these flavors aren't limited to Thanksgiving pumpkin pies. With a sprinkle or two of pumpkin pie spice you can easily elevate any latte, dessert or meal to comfort food status.
And what's not to love about a simple pumpkin pie spice recipe that's easy to mix up with ingredients you probably already have? Be sure and store it in a shaker bottle on your tea or coffee bar so making your own at-home pumpkin spice latte or pumpkin chai latte is just a sprinkle away.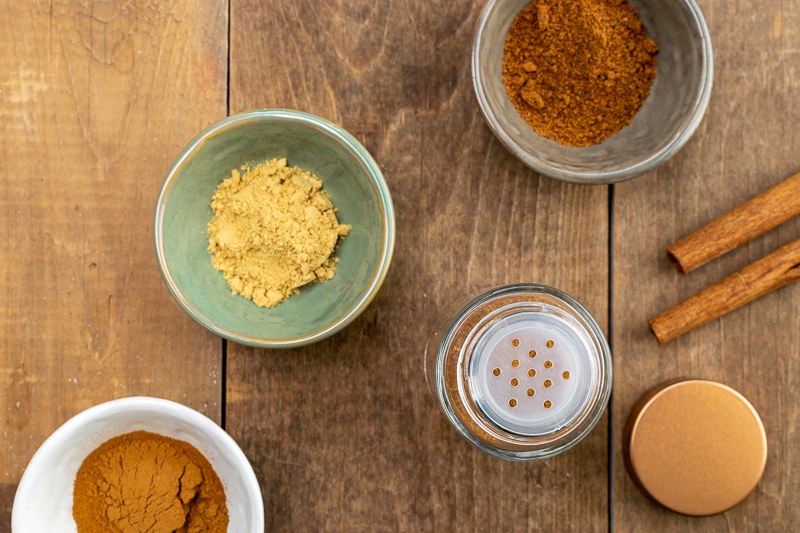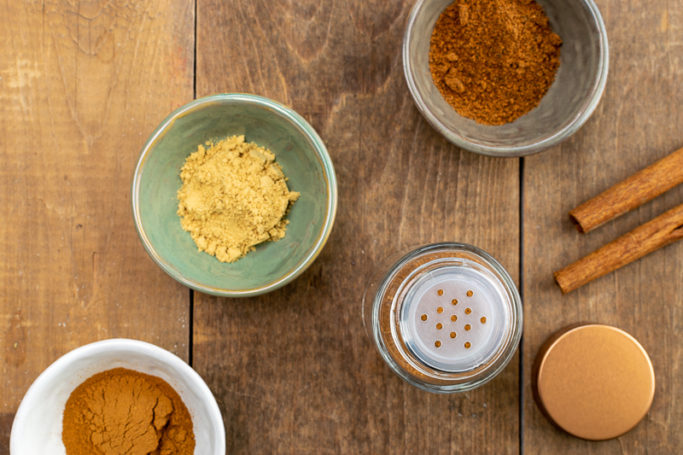 Pumpkin Pie Spice Substitute
Not only is pumpkin pie spice the perfect final touch on your favorite fall drink, but as any baker knows, it's a common ingredient in recipes like pumpkin pie.
How frustrating is it, though, when you're baking away only to realize you're out of a spice? And when you get to the store, you discover the bottle costs nearly $5 … for something you only need a mere 1/4 teaspoon of. I hate that!
Fortunately, if you run into this situation with pumpkin pie spice, you can make a substitute with spices that may already be in your pantry.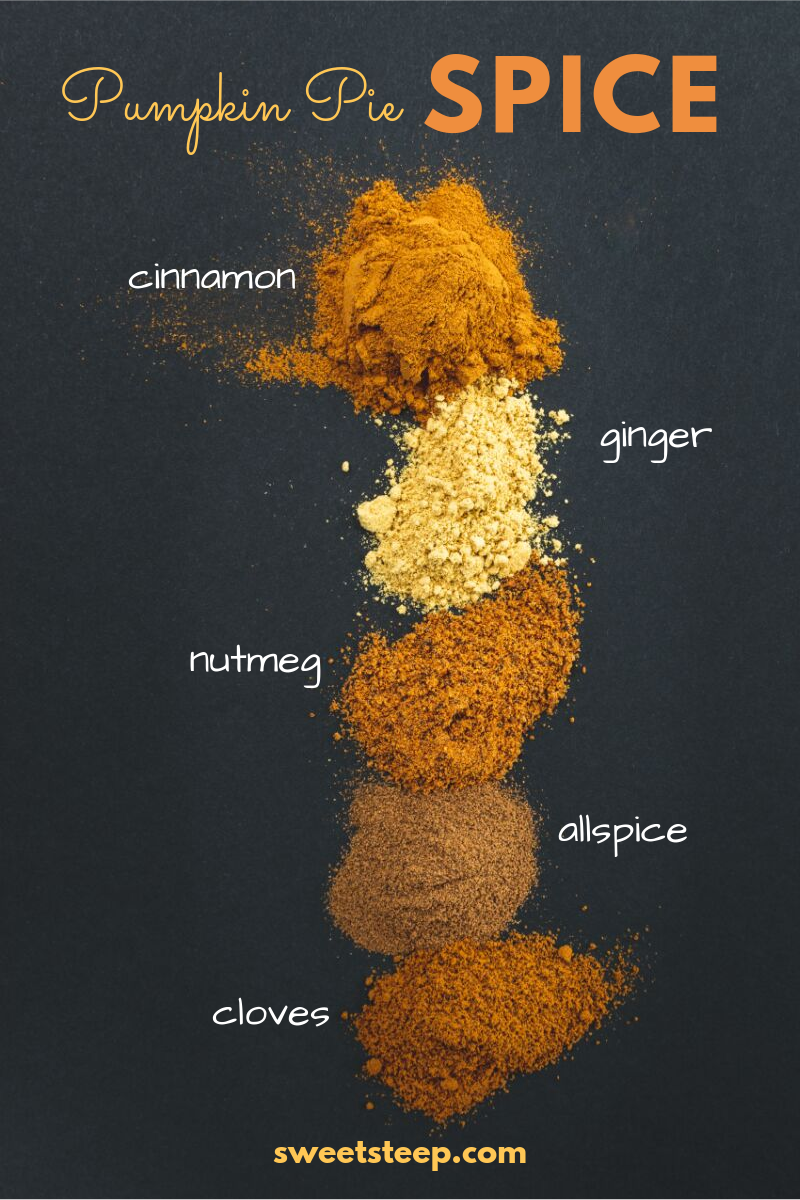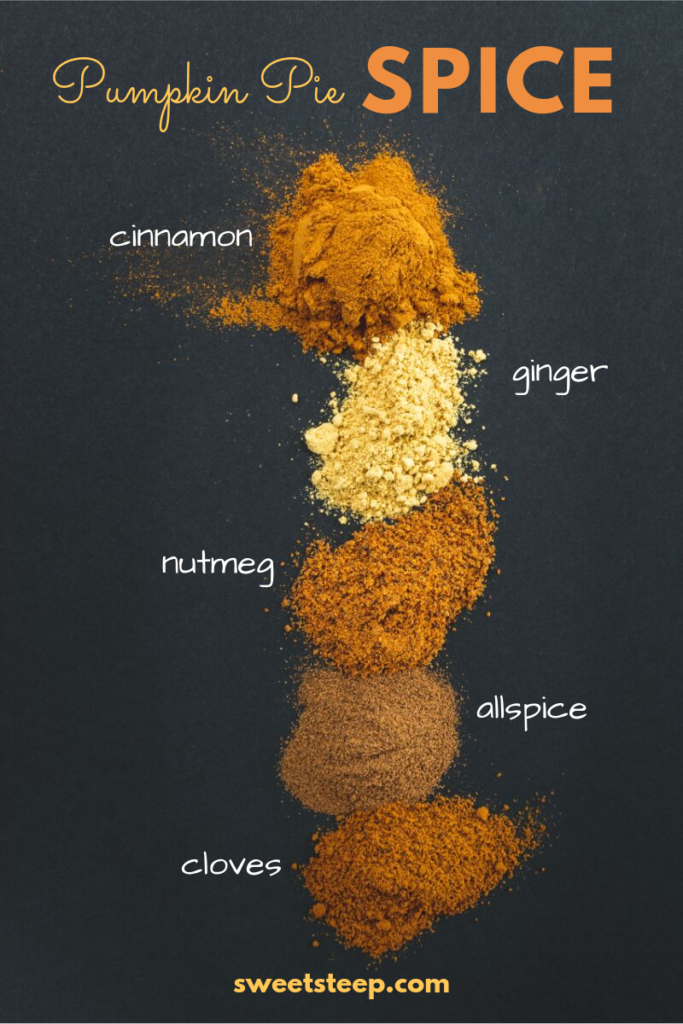 McCormick, the big brand spice maker, describes their pumpkin pie spice as having a warm, complex sweetness that adds a homemade flavor to sweet recipes. I wholeheartedly agree! Their blend contains:
Cinnamon
Ginger
Nutmeg
Allspice
Many other substitute recipes also include ground cloves. Personally, I like to add a small amount of ground cloves to the mixture. Really, you can't go wrong here. It's a personal preference thing, but I like the added zippiness (is that a word?).
The main thing to know, is that cinnamon is the star of the show. Ginger, nutmeg and allspice play supporting roles and cloves are an extra.
Keep in mind, other pumpkin spice substitute recipes often begin with 3 tablespoons of cinnamon. To me, that makes more spice than you need. So, my recipe makes about half the volume as others you may see.
Pumpkin Spice Latte
Since the launch of the Starbucks Pumpkin Spice Latte in 2003, people have fallen in love with this seasonal beverage. In fact, Starbucks has sold hundreds of millions of PSL's.
With flavor notes of pumpkin, cinnamon, nutmeg and clove, this espresso drink marked the beginning of the pumpkin spice craze. So now, in addition to a PSL espresso drink, you can literally get "pumpkin spice" everything.
Of course, the whipped cream and dusting of pumpkin pie spice are this drink's pièce de résistance. Luckily tea drinkers no longer have to sit on the sidelines. In 2017 Starbucks introduced the Pumpkin Spice Chai Latte.
If you've fallen in love with the warm, spicy flavors of autumn like me, it's simple to make a Starbucks copycat pumpkin spice chai latte at home. In addition, to pumpkin pie spice, you'll need pumpkin sauce. And here's how you put the pumpkin spice latte together.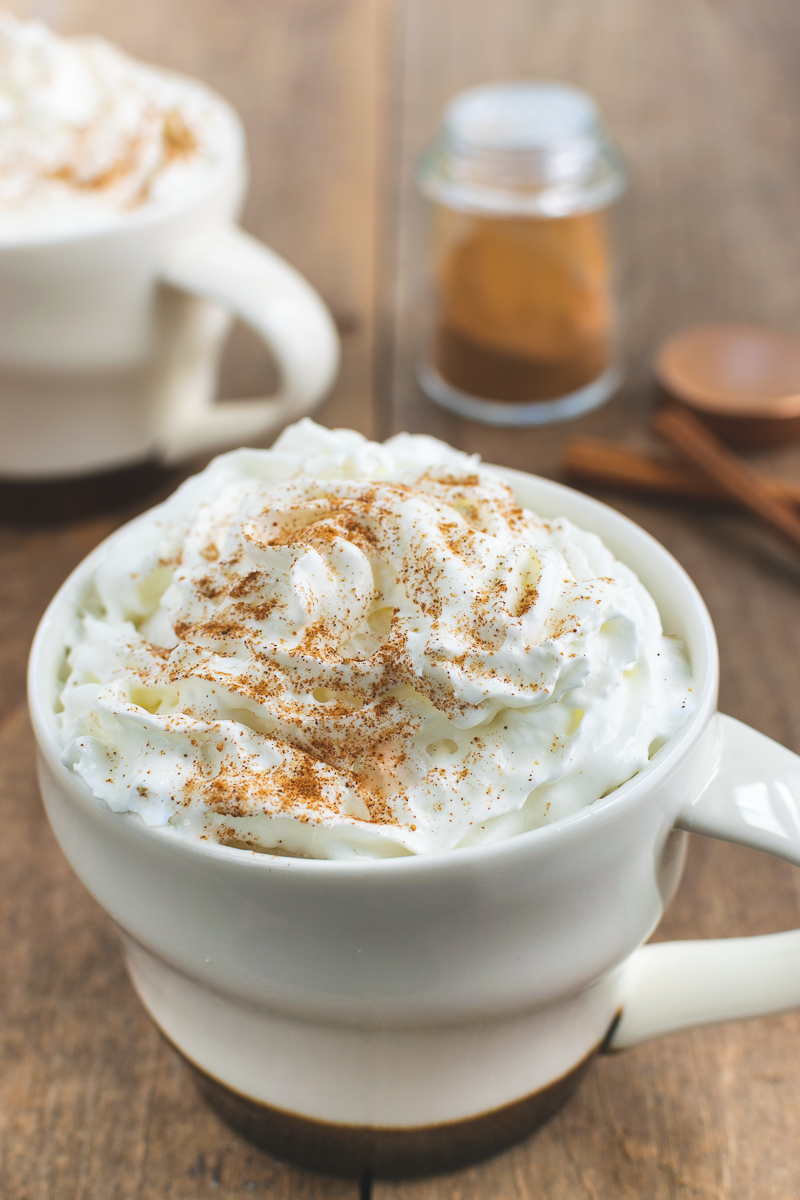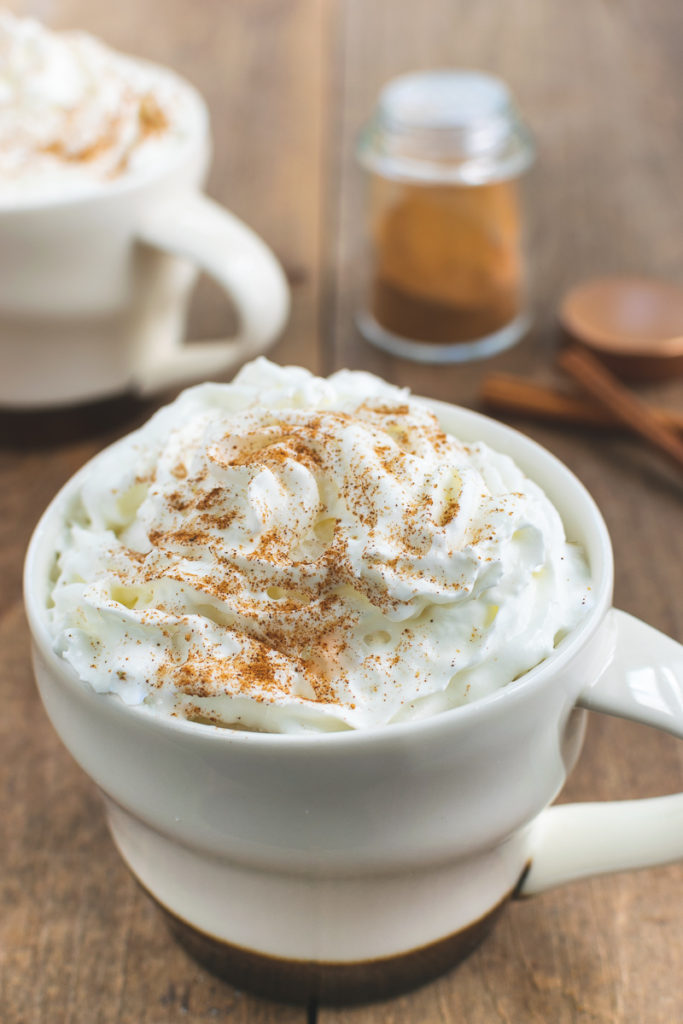 Delicious on Vegetables, too!
Now that you've mixed up a bottle of pumpkin pie spice substitute or a bottle from the store, think of the possibilities.
It goes without saying that it's delicious sprinkled on whipped cream or foamy milk froth on a beverage. And of course, it adds a wonderfully warm homemade flavor to sweet desserts, especially ones topped with streusel or glaze.
But don't forget about savory dishes. This spice also enhances the flavor of roasted fall vegetables, sweet potatoes, squash and more.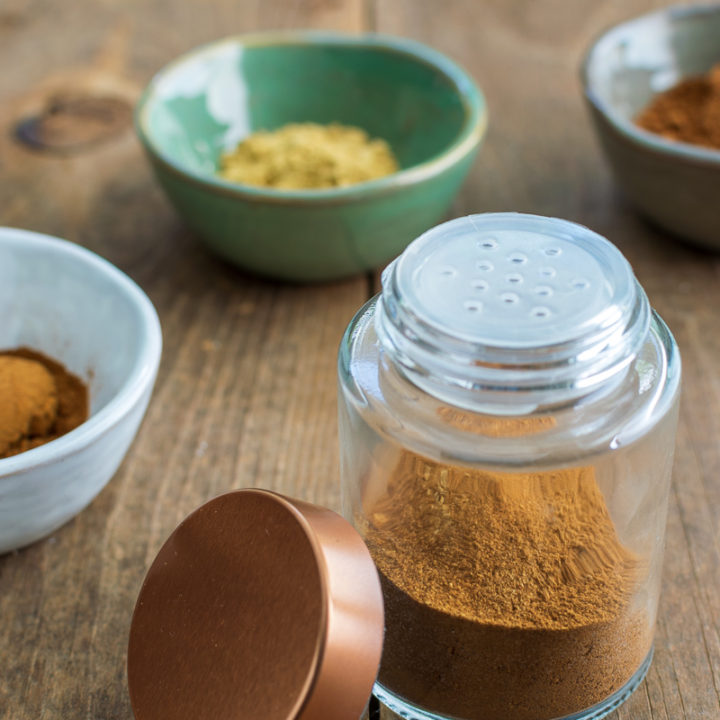 Pumpkin Pie Spice Recipe
Pumpkin pie spice isn't just for pies! Use it in sweet desserts and on beverages and savory dishes.
Ingredients
1 1/2 tablespoons ground cinnamon
1 teaspoon ground ginger
1/2 teaspoon ground nutmeg
1/2 teaspoon ground allspice
1/4 teaspoon ground cloves
Instructions
Mix all spices together in a small bowl.
Using a small funnel, pour the mixture into a shaker bottle.
Notes
If you do not have a funnel to transfer spices into a small bottle, use a clean, creased piece of sturdy paper. Fold it in half lengthwise. Pour the spice mixture into a pile on the folded paper. Carefully, pour the mixture into a shaker bottle using the crease in the paper to guide it into the bottle.
Nutrition Information
Yield

27
Serving Size

1/4 teaspoon
Amount Per Serving
Calories

0
Total Fat

0g
Carbohydrates

0g
Sugar

0g
Protein

0g