Take a look at all Starbucks lemonade drinks perfect for summertime or anytime. See all the flavors of Starbucks Lemonade Refreshers, Iced Tea Lemonades, as well as a few other lemonade drinks.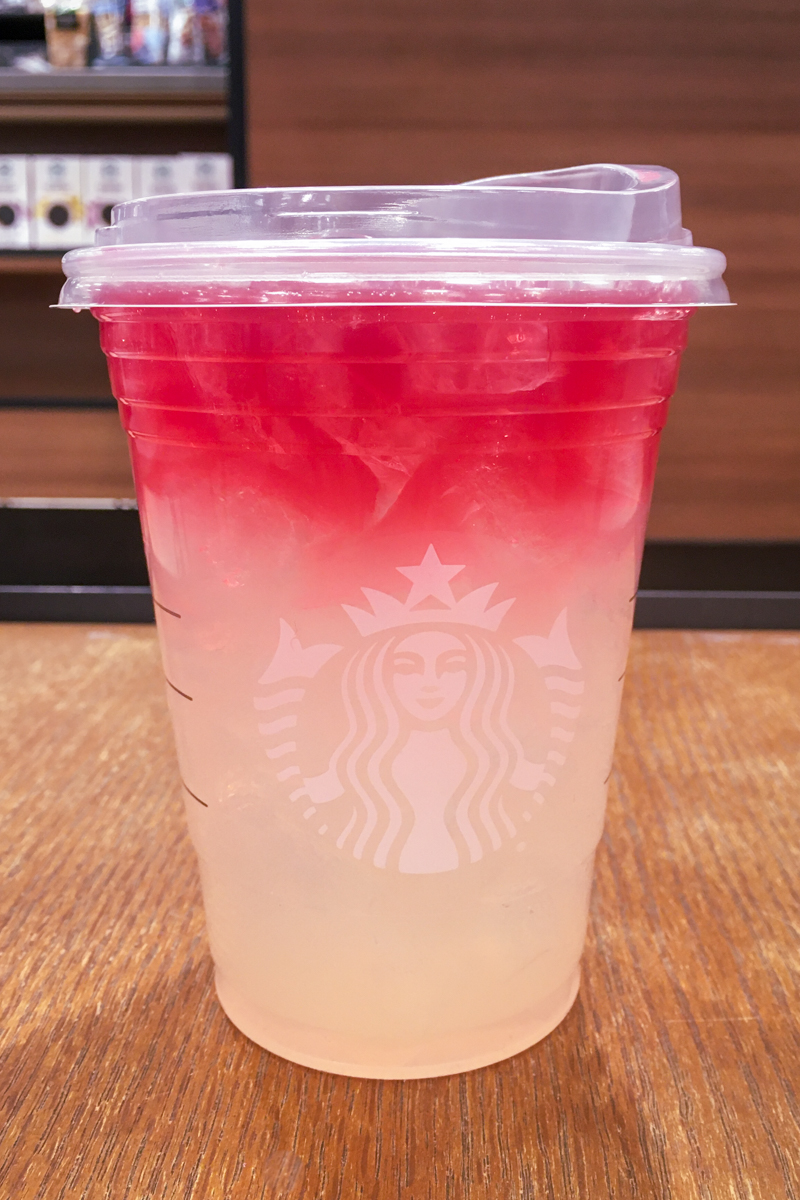 Starbucks Lemonade
Lemonade may not be the first drink you think of when visiting Starbucks, but actually there are a number of Starbucks lemonade drinks on the menu.
Of course, if you want a simple ice cold, refreshing lemonade, Starbucks has them.
But as you might expect, Starbucks makes many enticing, handcrafted cold drinks that contain lemonade.
To see what I mean, here's a quick look at all the lemonade drinks on the Starbucks menu.
Starbucks Lemonade Drinks
Lemonade
Iced Black Tea Lemonade
Iced Green Tea Lemonade
Iced Peach Green Tea Lemonade
Iced Passion Tango Tea Lemonade
Sunset Iced Tea Drink (secret menu)
Matcha Lemonade
Kiwi Starfruit Lemonade Starbucks Refresher
Mango Dragonfruit Lemonade Starbucks Refresher
Strawberry Acai Lemonade Starbucks Refresher
Blended Strawberry Lemonade
Honey Citrus Mint Tea (hot beverage)
Keep in mind, you can combine lemonade with any cold drink at Starbucks, except coffee and chai. That would NOT be good.
As you can see from the list of lemonade beverages above, Starbucks mostly combines lemonade with iced teas or Starbucks Refreshers.
I must say, the lemonade certainly adds a tangy zip.
Now, let's take a look at each type of Starbucks lemonade drink and how it's made.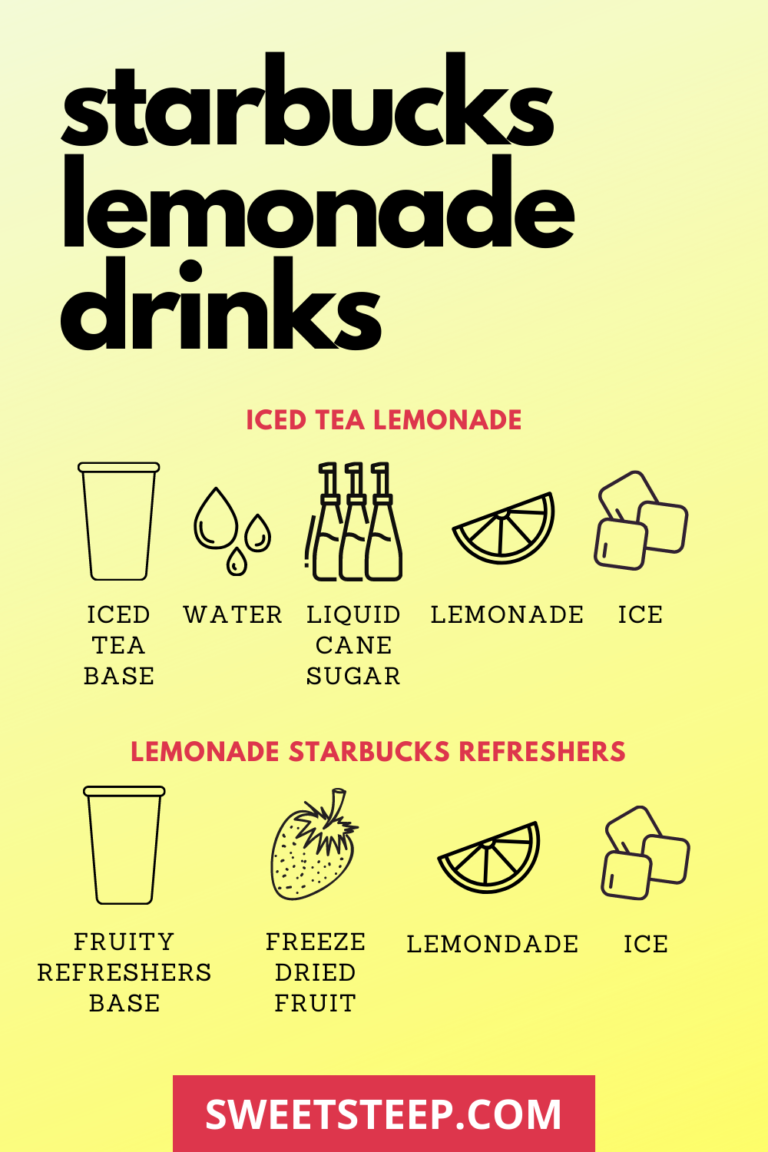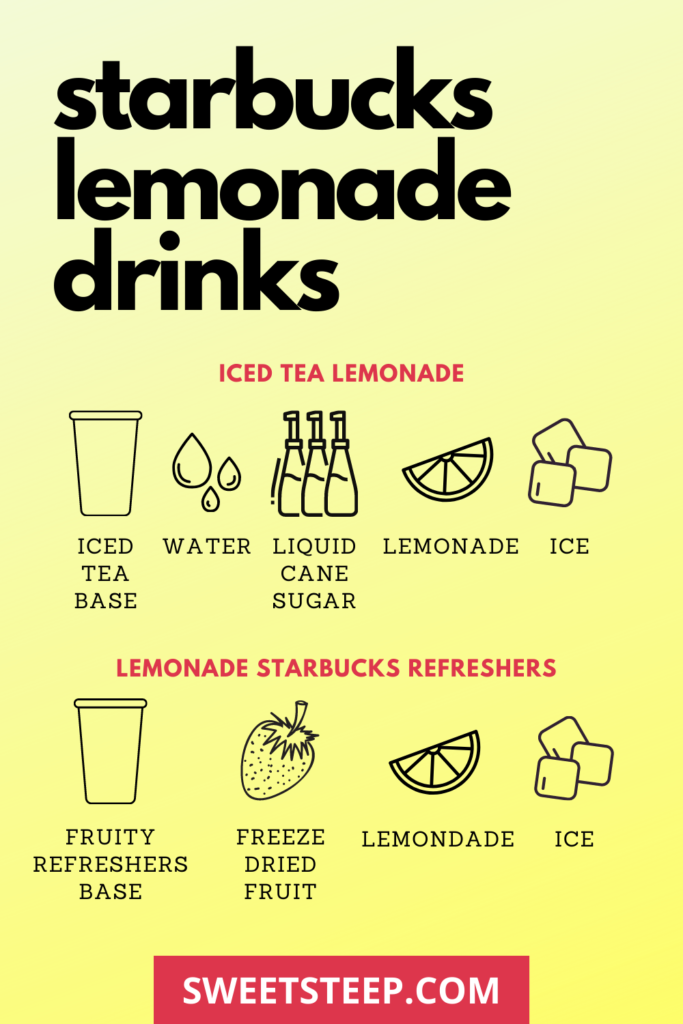 Starbucks Iced Tea Lemonade
For starters, Starbucks iced tea lemonades are basically a one-to-one combination of brewed iced tea or matcha, and lemonade.
To make this refreshing summertime drink, the barista shakes together:
Iced Tea Concentrate (black, green, Passion Tango, or matcha powder)
Cold, Filtered Water
Lemonade Concentrate
Liquid Cane Sugar (upon request)
Ice
Hand shaking the ingredients together with ice does two things. First, it makes the tea nice and cold.
Secondly, it evenly disperses the Liquid Cane Sugar (if added in) throughout the entire drink.
Speaking of Liquid Cane Sugar, this is the standard syrup Starbucks uses to sweeten their iced tea drinks upon request.
However, feel free to substitute it with another flavor of syrup.
Here's an example of what I mean.
Transform an Iced Green Tea Lemonade into an Iced Raspberry Green Tea Lemonade with a few pumps of raspberry syrup.
That being said, if you're like me and don't want an overly sweet drink, you're in luck. Starbucks no longer adds liquid cane sugar or syrup to iced tea lemonade drinks unless you ask for them to do so.
Make note, however, Starbucks lemonade contains sugar.
Therefore, it's not possible to get a sugar-free iced tea lemonade.
Sugar-free iced tea (sans lemonade and syrup) is possible, however.
If you're watching calories or sugar-intake, you should check out this list of 5 Low-Calorie Starbucks Iced Tea Drinks.
Additionally, take a look at this post: Best Iced Tea at Starbucks: A Barista's Guide. It lists all Starbucks syrup flavors and other ways to customize their iced tea.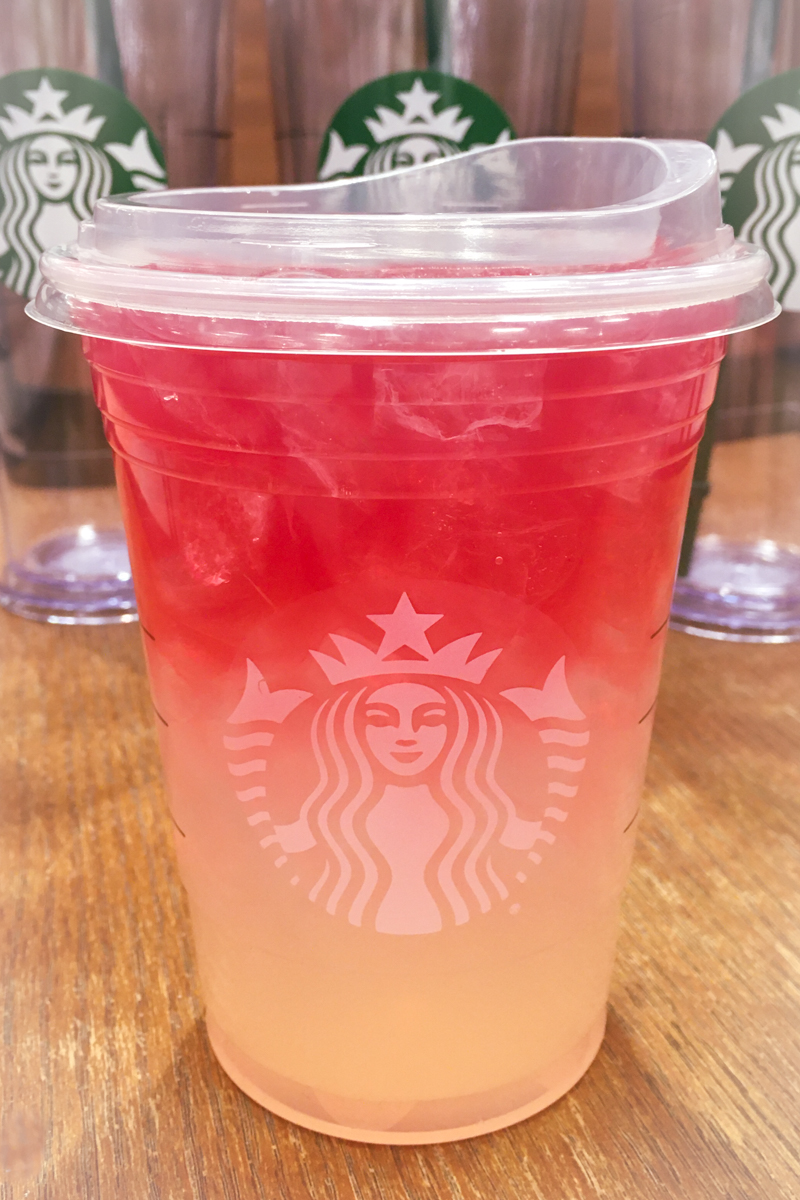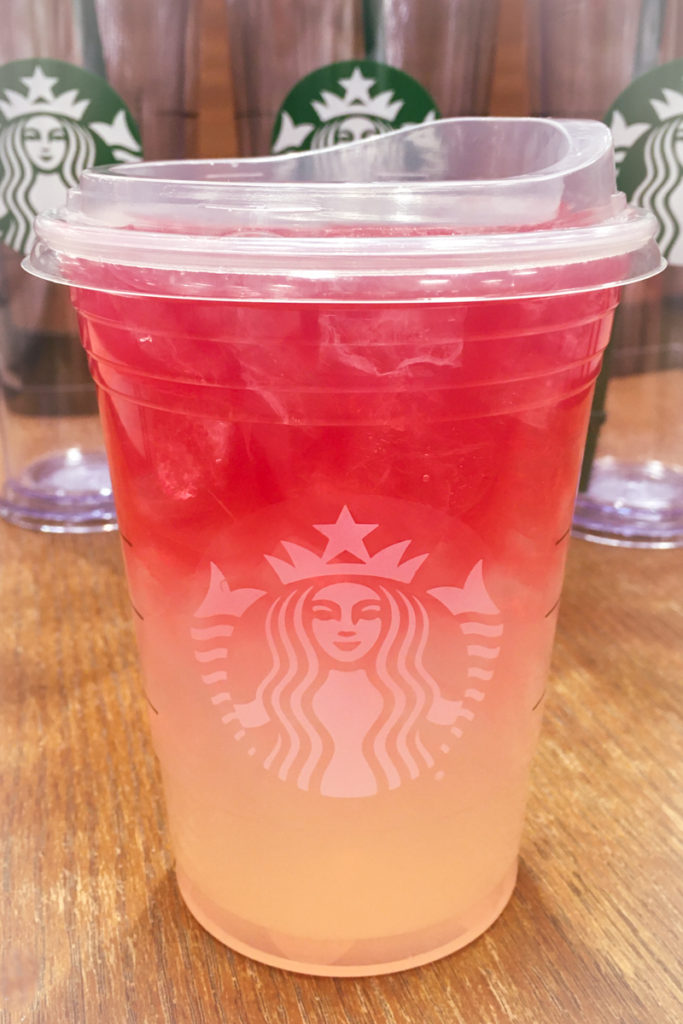 Starbucks Lemonade Refreshers
If you're not exactly sure what kind of drink a Starbucks Refresher is, you're not alone.
A Starbucks Refresher is a cold drink made with real fruit juice. It contains pieces of fruit and is lightly caffeinated. Interestingly, the caffeine comes from green coffee extract.
Now, you may be wondering, what on earth is green coffee extract?
Simply put, green coffee extract comes from un-roasted, green coffee beans.
The extract from this process does not taste like typical coffee. Yet, it is caffeinated. Though, not as much as roasted coffee.
The bottom line is, Starbucks Refreshers and Lemonade Refreshers are lightly caffeinated fruit juice drinks.
And let me tell you, they're a delicious afternoon pick-me-up.
To make a tasty and colorful Lemonade Refresher, here are the ingredients the barista shakes together:
Flavored Juice (Refresher Base)
Lemonade
Fruit Pieces
Ice
The current flavors of Lemonade Refreshers span the fruity spectrum of Kiwi Starfruit, Mango Dragonfruit, Strawberry Açaí, and Verry Berry Hibiscus.
Blended Lemonade Drinks
In addition to iced tea lemonade and lemonade refreshers, Starbucks has another type of cold lemonade drink—Blended Strawberry Lemonade.
This lesser-known Starbucks strawberry drink, is somewhere in between a slushy and a smoothie.
On the one hand, a smoothie tends to be a bit more creamy, while a Starbucks Blended Lemonade is a bit more icy.
To make a Blended Strawberry Lemonade, the barista blends together:
Ice
Lemonade
Strawberry Puree Sauce
Creme Frappuccino Syrup
As you can imagine, this drink is popular with parents for their children since it does not contain caffeine.
It's even really easy to make at home. Here's my copycat Starbucks Blended Strawberry Lemonade recipe.
Other Drinks at Starbucks with Lemonade
Finally, there is one other Starbucks lemonade drink on the menu—Honey Citrus Mint Tea.
However, unlike all the other lemonade drinks, Honey Citrus Mint is a hot tea drink.
If you've ever heard anyone order a Medicine Ball or Cold Buster, this is the drink they're referring to.
This hot tea is a combination of two types of tea, honey and lemonade. As you can imagine, if you've got a cold, it's pretty soothing.
Here's what the barista uses to make Honey Citrus Mint:
Teavana Tea Bags: Jade Citrus Mint and Peach Tranquility
Hot Water
Steamed Lemonade
Honey Blend Syrup
Since these two blends of Teavana are readily available at the grocery store, it's easy to make a Starbucks Medicine Ball at home.
Copycat Starbucks Lemonade Drinks
Questions You May Have about Starbucks Lemonade
What lemonade does Starbucks use?
Starbucks uses lemonade that is made specifically for Starbucks and is not available for retail sale.
Does Starbucks have unsweetened lemonade?
No, Starbucks does not have unsweetened lemonade. Starbucks pre-packaged lemonade concentrate is sweetened with sugar.
Can you order just lemonade at Starbucks?
Yes, you can order just lemonade at Starbucks. The barista makes it by mixing together Starbucks lemonade concentrate, water and ice.