Love Starbucks Iced Black Tea Lemonade? Here's a quick and easy recipe to make this Arnold Palmer-style black tea lemonade drink at home just like Starbucks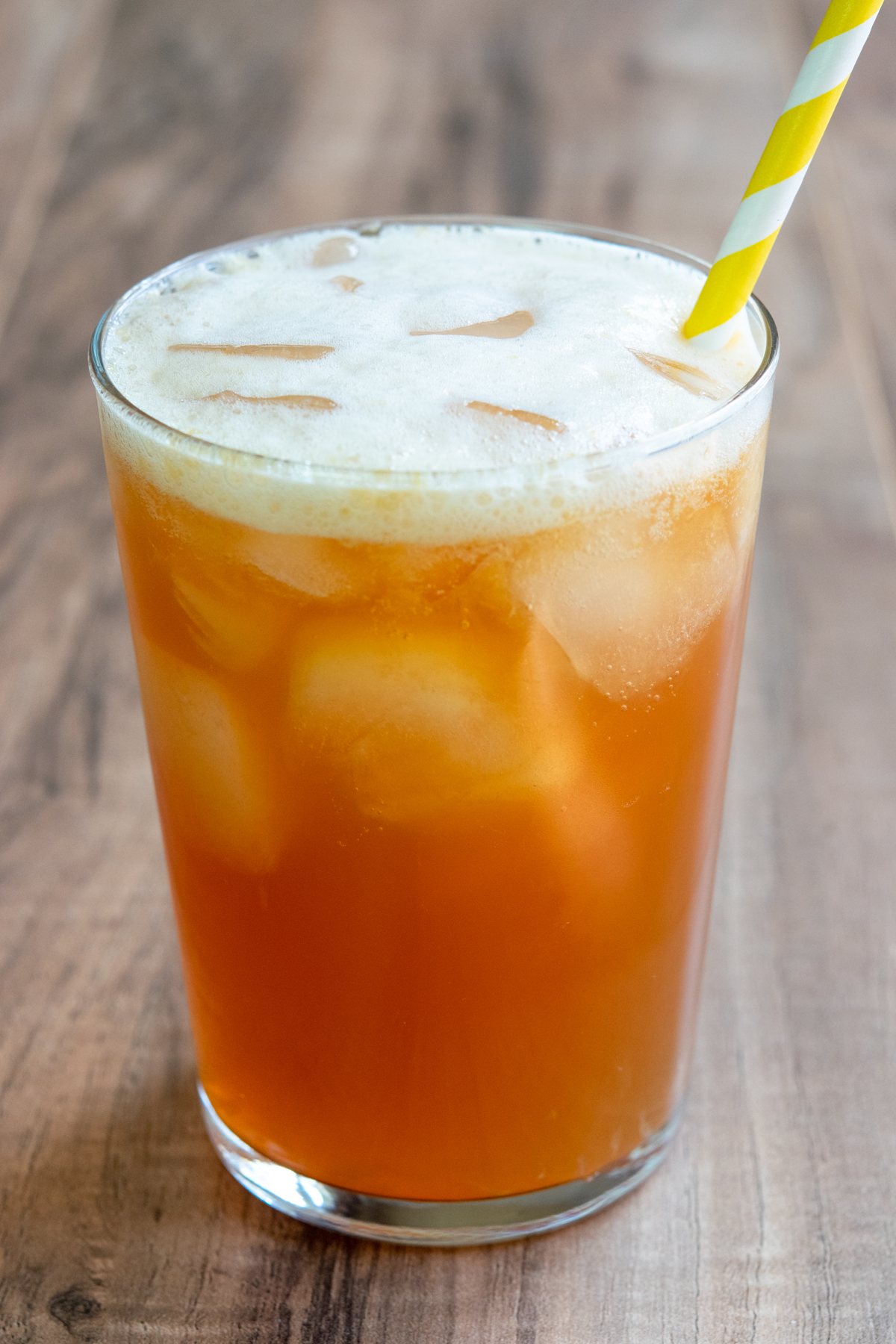 Starbucks Iced Black Tea Lemonade
This homemade Starbucks Iced Black Tea Lemonade recipe is quick and easy to make at home. And since it's just as good as a black tea lemonade from Starbucks, you can save a little money making it yourself.
This recipe only has two ingredients you need to get from the store, which makes it super convenient to enjoy this Starbucks black tea whenever you want.
Have you ever noticed how cool and refreshing Starbucks iced teas are?
Before I show you how to make this drink so it hits the spot just like Starbucks, here are a few insider tips so you can make the perfect black tea lemonade, too.
RELATED: Starbucks Peach Green Tea Lemonade Recipe
Starbucks Black Tea Lemonade: Recipe Overview
Iced Black Tea Lemonade is a popular Starbucks Iced Tea that's a mixture of Teavana black tea and lemonade shaken with ice.
Similar to Starbucks, this black tea lemonade recipe is made with a blend of black teas. Starbucks uses Teavana English Breakfast blend. This specific Teavana tea bag is not sold in stores so Tazo English Breakfast is my go-to substitute.
An Iced Black Tea Lemonade from Starbucks does not have any liquid sweetener added to it. However, it is sweet since the lemonade contains sugar. If you prefer it sweeter, just ask the barista to add a few pumps of liquid cane sugar. When making this recipe at home, you most likely won't want to add more sugar since the store-bought lemonade has a higher sugar content than Starbucks lemonade.
Just like all Starbucks iced teas, lemonade drinks and Refreshers, this drink is shaken. Shaking everything together combines all the flavors and makes it cold and frothy. I use a cocktail shaker, but any kind of jar with a tightly sealed lid will work.
Photo Credit: amazon.com
This is the shaker I use to make all my homemade shaken Starbucks drinks.
Ingredients
This homemade Iced Black Tea Lemonade recipe is easy to recreate in your own kitchen since you basically only need two ingredients plus ice.
Starbucks Ingredients for Iced Black Tea Lemonade:
Black Tea Concentrate (blend of premium Teavana black teas)
Starbucks Lemonade (water, lemon juice, sugar, lemon oil)
Ice (made from triple filtered water)
Liquid Cane Sugar (optional)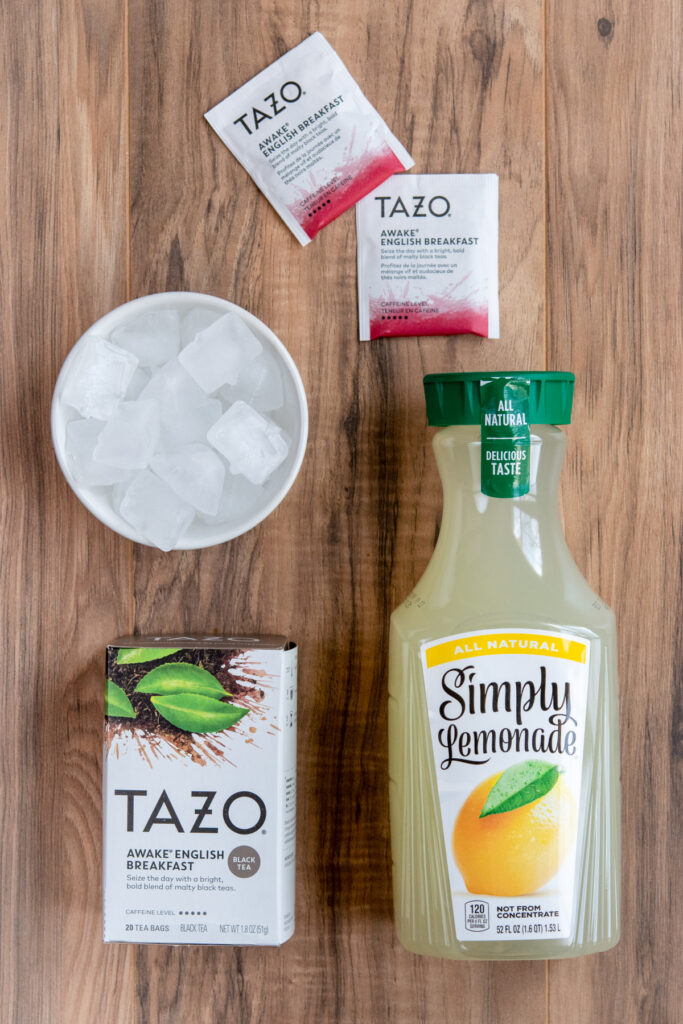 Black Tea Concentrate: Some of the exact same Teavana tea bags that Starbucks uses are available in the grocery store, but this particular black tea blend is not. I think Tazo Awake English Breakfast tea is the best substitute. You can use any other brand of English Breakfast or even Irish Breakfast. Just avoid black tea bags with other flavors blended in like Earl Grey.
Lemonade: My go-to lemonade for recreating Starbucks lemonade drinks is Simply Lemonade. I like that it's "not from concentrate" and isn't over-the-top sweet.
Ice: Ice is often an overlooked ingredient but it has a big impact on flavor. Starbucks uses triple-filtered water and ice for its iced drinks and it's why they're so crisp tasting.
Liquid Cane Sugar: For a sweeter iced black tea lemonade, I suggest using liquid cane sugar like Starbucks. Since it's liquid like a syrup it mixes evenly throughout the drink. Here's my recipe for copycat Starbucks liquid cane sugar.
Steps to Make Black Tea Lemonade
Step 1: Make Black Tea Concentrate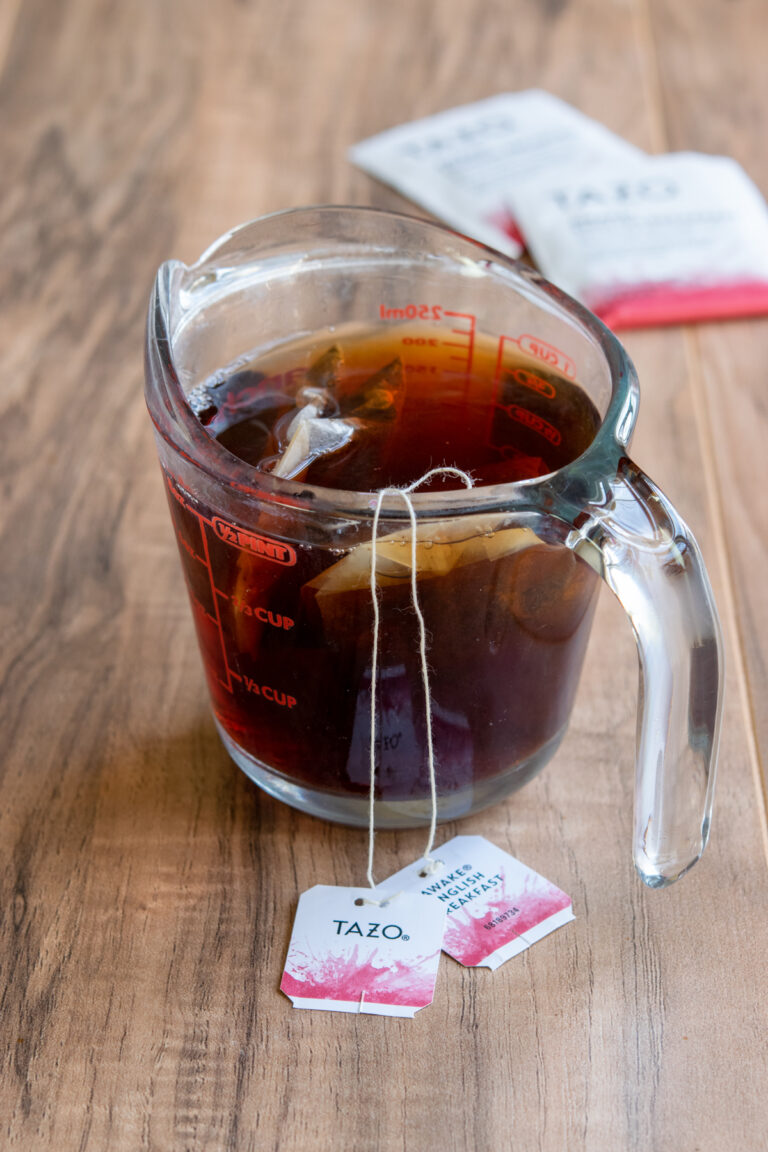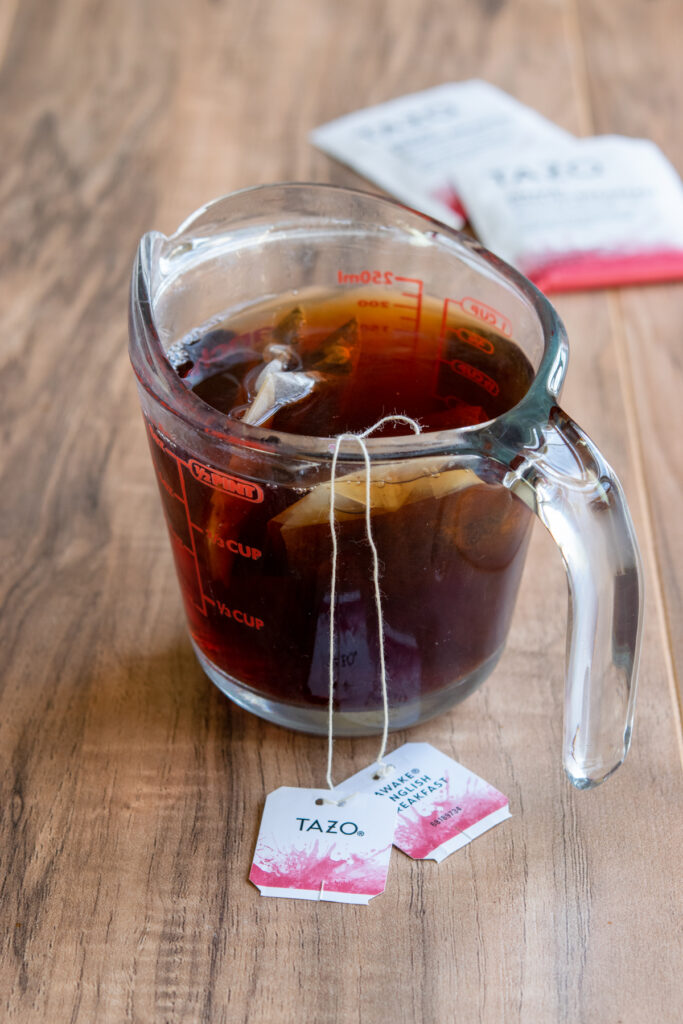 All Starbucks iced tea drinks begin with a tea concentrate which basically means double-strength tea.
So the first step is to make a black tea concentrate.
There are two ways to brew the tea. You can cold brew it or make it with hot water and let it cool down. If you want to cold brew the tea, just plan ahead since it needs to brew overnight in the fridge.
If you make the black tea the traditional way with boiling water, just don't oversteep it. This causes bitter tea. Here are some more tips for making black tea perfectly.
No matter which way you brew the tea, you need to use twice the normal amount of tea than normal so it's really strong.
Simply put, use 2 tea bags for every 1 cup of water.
Additionally, you can make as much tea concentrate as you want so it's ready to go whenever you want it shake up an individual cup of iced tea lemonade.
Step 2: Add Tea and Lemonade to Shaker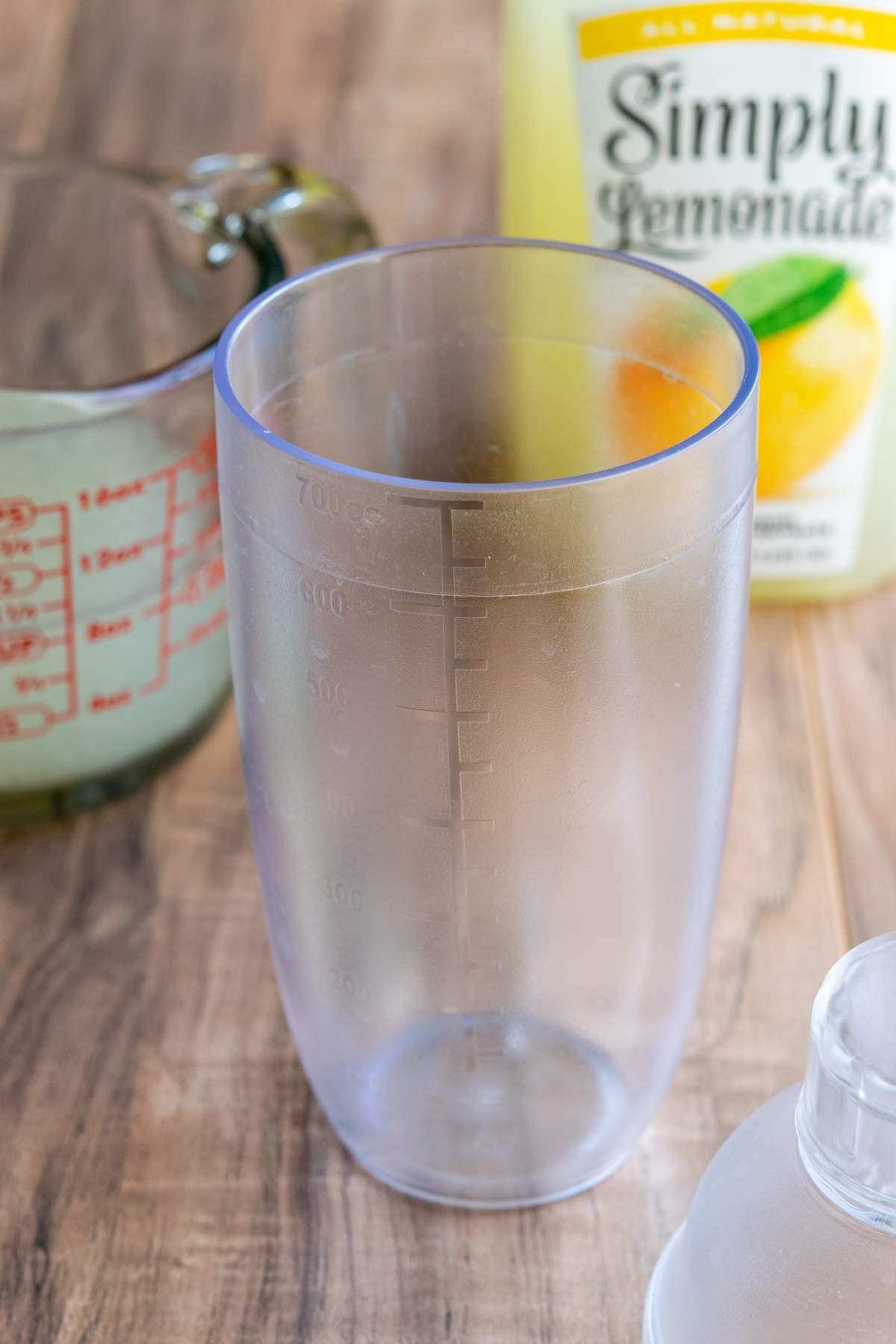 The next step is to measure the ingredients into a cocktail shaker or jar with lid.
Starbucks uses equal proportions of concentrated black tea and lemonade to make an iced black tea lemonade.
For example, to make a 16-ounce grande Starbucks iced tea, combine 1/2 cup black tea and 1/2 cup lemonade in a shaker jar. Add in liquid sweetener, if desired.
Step 3: Scoop in Ice & Shake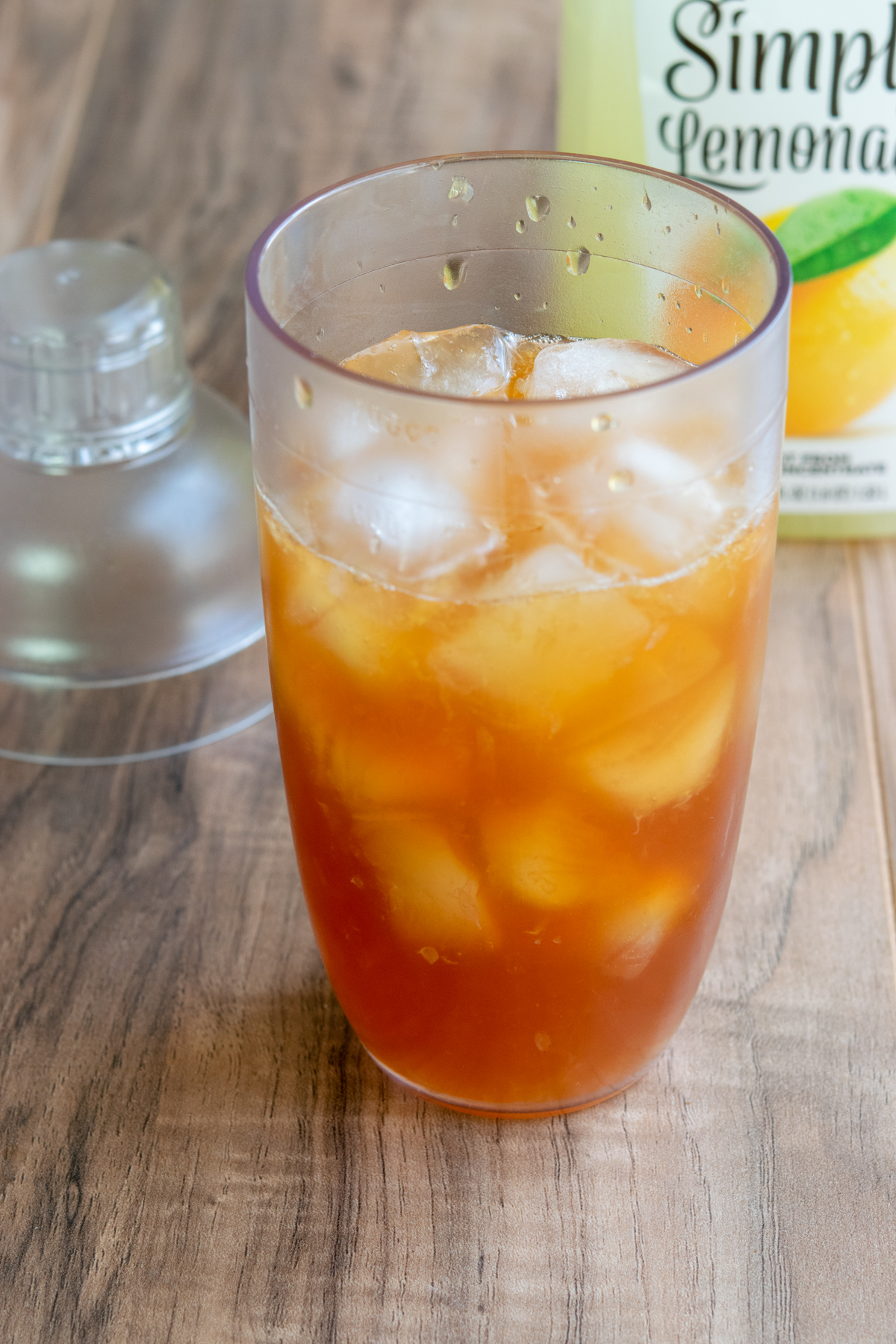 Next, add ice to the shaker and shake it a few times. Starbucks baristas typically shake drinks at least 10 times.
It may seem like you could just stir everything together and pour it over ice (and you can) but to me, it's just not the same. Shaking ensures the iced tea is well-mixed, cold and frothy. It even looks more enticing with all the bubbles.
Finally, pour the completed iced tea lemonade into a 16 ounce cup or larger. Top it with additional ice if there's extra space.
Questions You May Have
Is Starbucks Iced Black Tea Lemonade caffeinated?
All Starbucks iced black tea drinks contain caffeine. Specifically, a 16 fl. oz. grande black ice tea has 25-30 mg of caffeine. Here's a list of all Starbucks drinks without caffeine.
Does Iced Black Tea Lemonade from Starbucks contain sugar?
A regular cup of Starbucks Iced Black Tea comes sugar-free. However, iced tea lemonade drinks contain sugar since the lemonade is sweetened. For instance, a 16 fl. oz. grande Iced Black Tea Lemonade has about 11 g of sugar. Here are 21 Starbucks sugar-free drinks.
How many calories are in a grande Iced Black Tea Lemonade?
The amount of calories in a Starbucks Iced Black Tea Lemonade depends on the size drink you order. Specifically, a tall has 35 calories, a grande has 50 calories, a venti has 70 calories and a trenta contains 90 calories.
Related Starbucks Iced Tea & Lemonade Drinks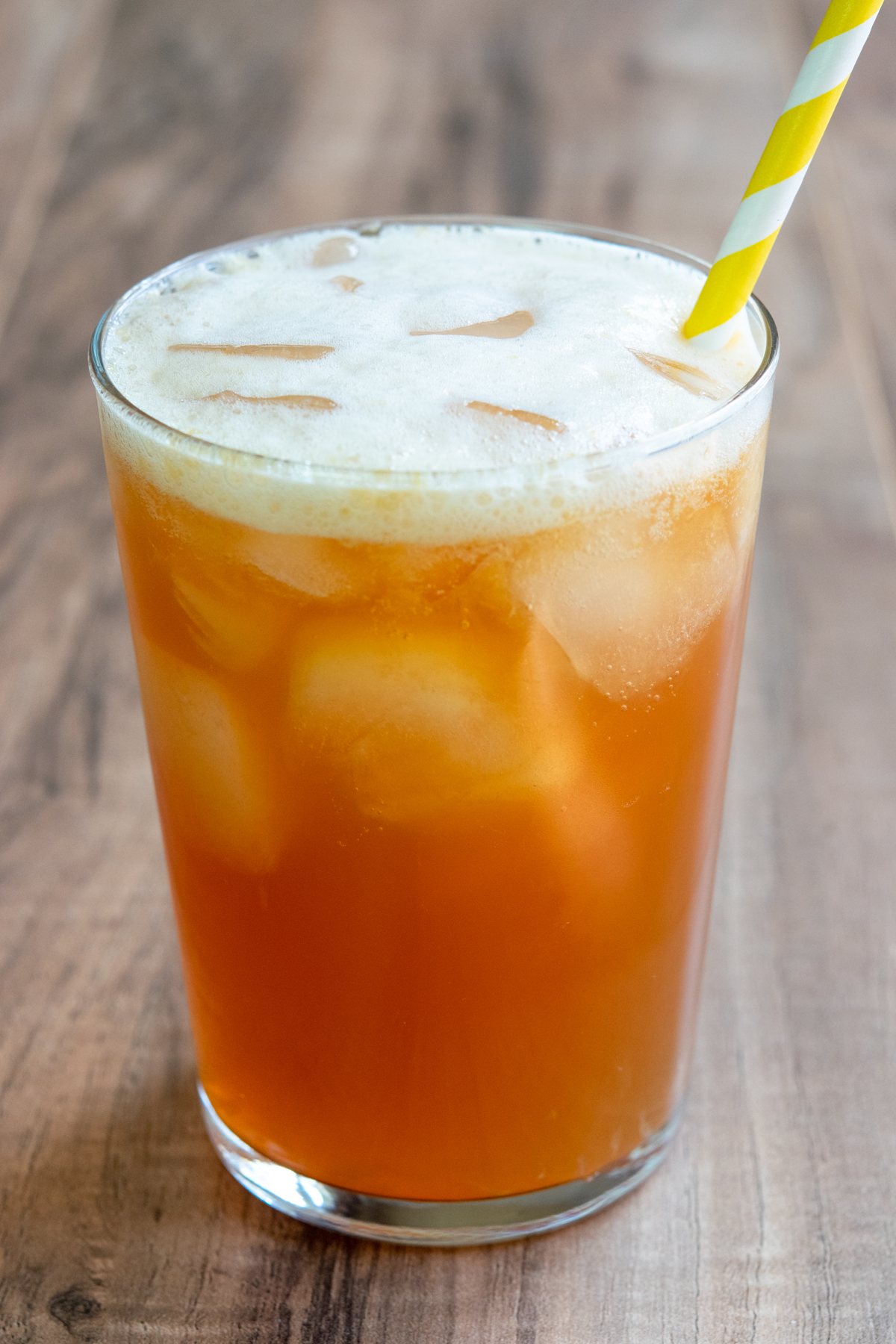 Starbucks Iced Black Tea Lemonade
Homemade Starbucks Iced Black Tea Lemonade recipe that's easy to make with just two ingredients. This recipe makes the equivalent of two grande Starbucks iced tea lemonades.
Ingredients
1 cup black tea, concentrated
1 cup lemonade
2 cups ice
Instructions
This recipe makes two 16-ounce drinks which is equivalent to two Starbucks grande iced black tea lemonades. You will shake one drink at a time in the shaker.
Make the Black Tea
Steep 2 black tea bags such as Tazo Awake English Breakfast in 1 cup water, preferably filtered. This makes enough tea concentrate for two drinks.
Cold Brew Method: Put the tea bags and cool water in a jar with lid and steep in the refrigerator for at least 8 hours. Remove the tea bags.
Hot Brew Method: Bring water to a boil and pour it over the tea bags. Let the tea steep for 4 minutes. To avoid bitter tea, do not let it steep any longer. Remove the tea bags and let the concentrated tea cool down for a few minutes.
Make the Iced Black Tea Lemonade
Combine 1/2 cup of the strong black tea and 1/2 cup lemonade in cocktail shaker or jar with lid. Add sweetener if desired.
Add 1 cup ice cubes put lid on jar and shake the black tea lemonade to combine.
Pour the finished drink into a 16 ounce cup and add more ice to top it off if necessary.
Repeat steps to make another drink.
Notes
To make iced black tea lemonade taste like it came from Starbucks be sure to use a black tea blend that only contains black tea and no other flavors. Additionally, use filtered water to make the black tea and ice cubes.
This recipe can be multiplied so you have more black tea concentrate on-hand to make iced tea lemonades. Just use 2 tea bags per cup of water.
Do not oversteep the black tea when hot brewing it. Remove the tea bags by 4 minutes. To make even stronger tea, add more tea bags, not time.
Nutrition Information
Yield

2
Serving Size

16 ounces
Amount Per Serving
Calories

60
Total Fat

0g
Sodium

8mg
Carbohydrates

15g
Sugar

14g
Protein

0g